200K+ Transgender Citizens Could Face Barriers to Voting
Voter registration requirements and voter ID laws may present a challenge for transgender people who do not have accurate identification.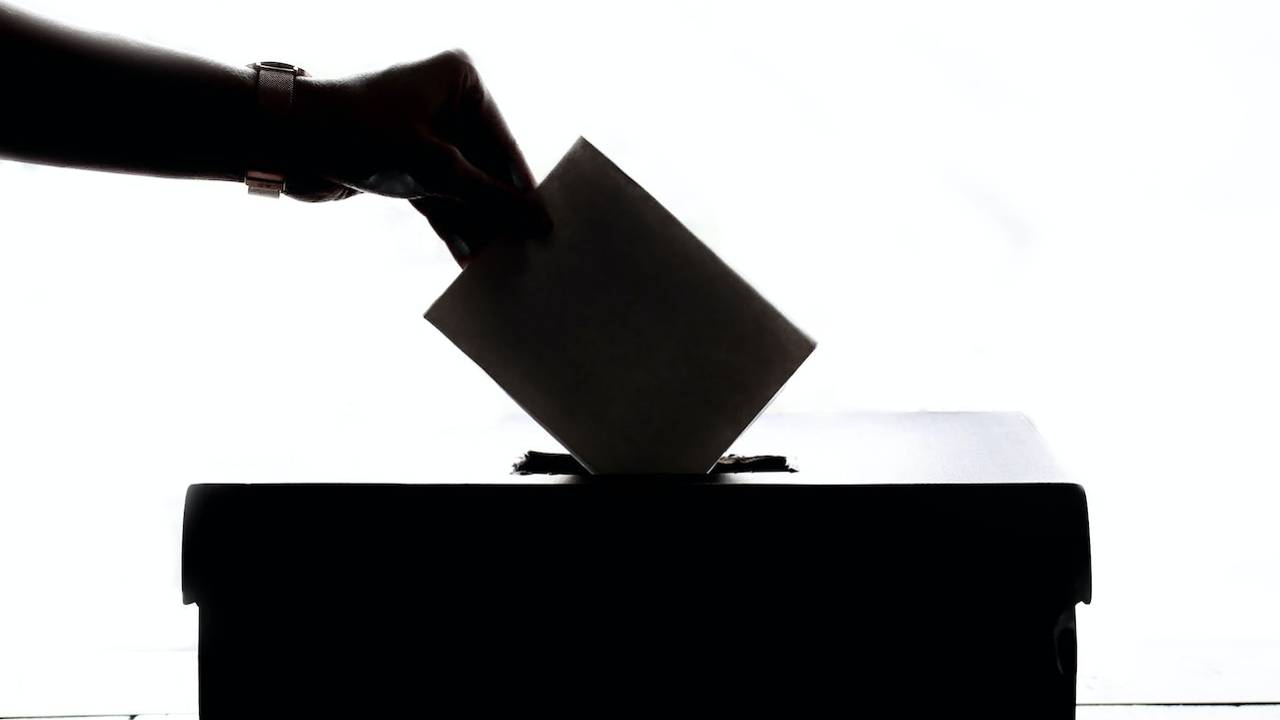 An estimated 878,300 transgender adults will be eligible to vote in the 2022 midterm elections, according to a new report by the Williams Institute at UCLA School of Law. Approximately 203,700 of them could have problems voting at the polls because they do not have an ID that correctly reflects their name and/or gender. Approximately 64,800 of these transgender adults reside in states with the strictest forms of voter ID laws and could potentially be disenfranchised.
In the U.S., 35 states have voter ID laws that require people to provide some form of identification to vote. Eight states with the strictest voter ID laws—Alabama, Arkansas, Georgia, Indiana, Kansas, Mississippi, Tennessee, and Wisconsin—require people to show a government-issued photo ID, such as a driver's license, U.S. passport, or military ID to vote using a regular ballot.
"The requirements for updating the name and gender on official IDs vary widely across states, and the process can be complex and costly," said lead author Kathryn O'Neill, Policy Analyst at the Williams Institute. "Transgender voters who live in states that require an ID to vote may face scrutiny or be turned away at the polls."
Transgender people of color, young adults, students, people with low incomes, those experiencing homelessness, and people with disabilities are more likely to not have accurate IDs for voting.
"Voter ID laws may create barriers to voting for substantial numbers of voting-eligible transgender people, which is particularly notable in elections that are decided by a few votes," said co-author Jody L. Herman, Senior Scholar of Public Policy at the Williams Institute. "States should take steps to improve access to voting for transgender people by changing voter ID laws, making the process of obtaining accurate IDs simpler and more affordable, training poll workers, and reducing barriers to voting more broadly."
Under Katy ISD gender policy, student identities disclosed to parents 19 times since August
Public records obtained by the Houston Landing offer the first glimpse at how often the new, hotly contested policy has been used to disclose LGBTQ+ students' identities to parents — even if the students aren't ready.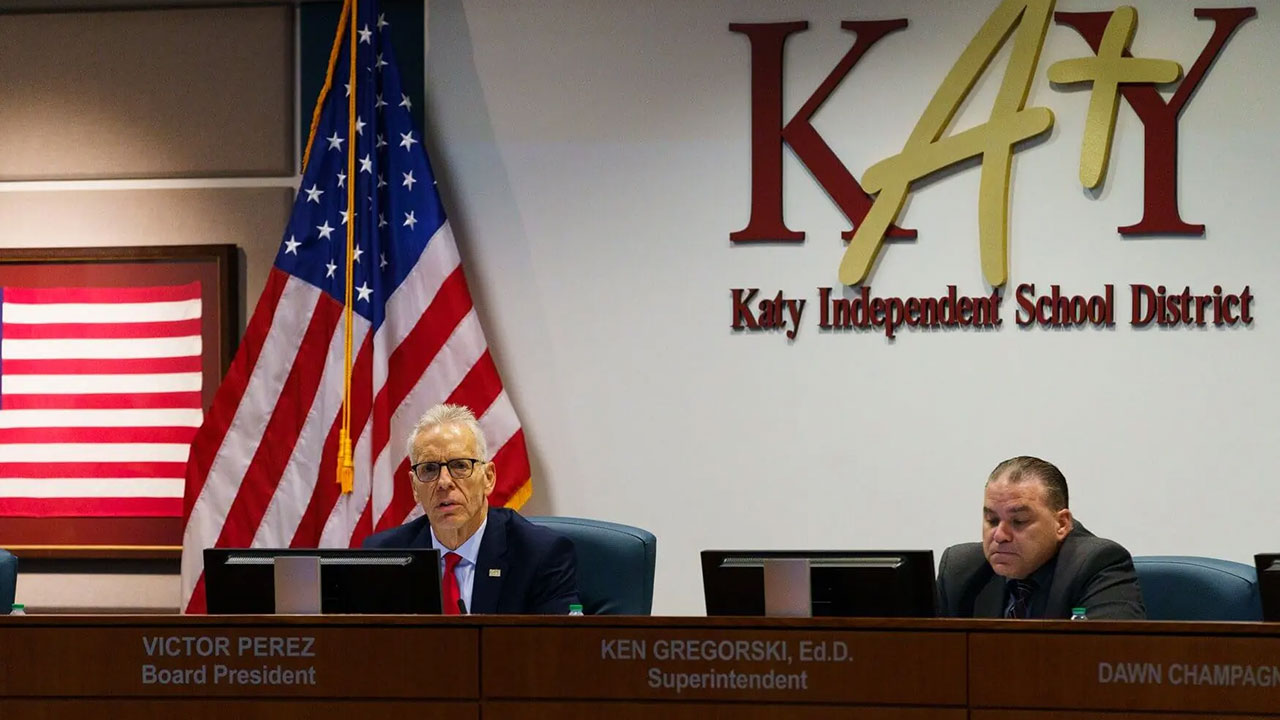 Since narrowly passing a controversial gender policy two months ago, Katy Independent School District has sent 19 notifications informing parents that their child identified themselves as transgender or requested to use different names or pronouns at school.
The number of parental notifications, obtained by the Houston Landing through a public records request, is the first glimpse at how often the new, hotly contested policy has been used to disclose LGBTQ+ students' identities to parents — even if the students aren't ready.
So far, the district averages a notification to a parent roughly once every three days.
The district's policy requires staff to inform parents if their student requests to use different pronouns or names, or if they identify themselves as transgender — and obtain written parental consent to comply with the request. It also prohibits employees from asking for students' preferred pronouns and discussing "gender fluidity," and requires students to use bathrooms that align with their sex assigned at birth.
Jarred Burton, a student leader at Tompkins High School's Sexuality and Gender Alliance, said the number of notifications already sent to parents is both depressing and surprising. Critics, including Katy parents, LGBTQ+ students and local advocates, have blasted the policy as a dangerous measure with the potential to expose students' gender identities to unsupportive parents, further harming a community that already faces a higher risk of mental health issues than their peers.
"It's just sad to see this actually happening," Burton said. "It shows that (the policy) is not a bluff."
Board members who supported the policy hailed it as a measure that would center parents' right to be informed about their child's gender identity and protect teachers from making uncomfortable decisions about concealing such information from parents.
"(Parents are) supposed to be looking after the health and welfare of their child," Board President Victor Perez said at a late August meeting. "Withholding that information from the parent, that is a great burden on staff."
It's unclear how many parents were already aware of their child's gender identity. District officials also did not make any board members available for an interview on the matter.
"The policy is intended to provide parents and guardians the opportunity to be made aware of their child's name change request, and the opportunity to grant or deny approval of said request," Katy spokesperson Nick Petito said in a statement Wednesday.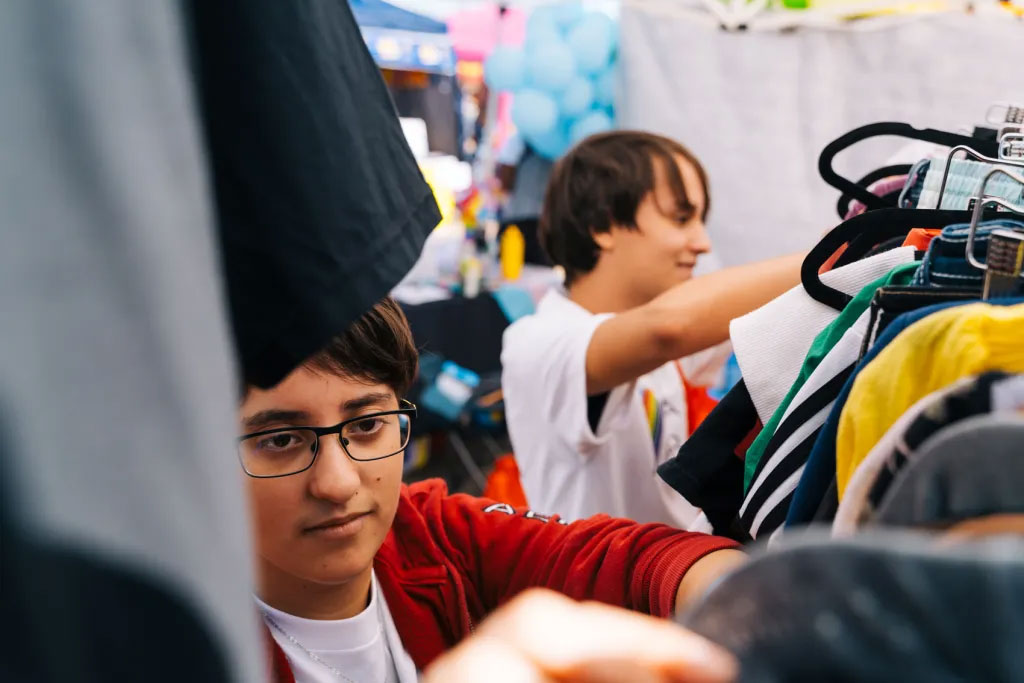 Ash Thornton, a transgender man and a junior at Tompkins High School, said the number of notifications being sent home will discourage LGBTQ+ students from feeling safe to explore their identities.
"It signals that it's something bad, them being transgender or expressing gender in a way that's different," Thornton said. "It definitely messes up student-teacher relationships."
Employees are not required to comply with a student's name or pronoun change even if a parent gives consent, the policy states.
One staff member on every campus is responsible for processing and sending notifications to parents and guardians, Petito said. The policy makes an exception for "cases of suspected abuse."
Students belonging to LGBTQ+ clubs have told the Landing the policy has caused their schools to become less of a safe space and has instilled fear among LGBTQ+ youth in Katy.
"There's just been this looming cloud of dread over a lot of people," Burton said in a September interview. "There's gonna be a lot of people that get in trouble by their parents or get hurt. … It just sometimes keeps me up at night a little bit because it's hard to imagine how much hate people can have to pass something like this."
The number of notifications sent to parents to date leaves Thornton to wonder what else is to come.
"It's only been two months and there's already 19, how many more people are going to be affected by even just the end of the semester?" he said.
The Houston Landing is a nonprofit newsroom devoted to public service journalism for all Houstonians.
This article first appeared on the Houston Landing and is republished here with permission.
'This is a make or break moment': Tennessee families ask Supreme Court to take on gender-affirming care
For the first time, attorneys working for LGBTQ+ rights have asked the Supreme Court to rule on a gender-affirming care ban for transgender youth.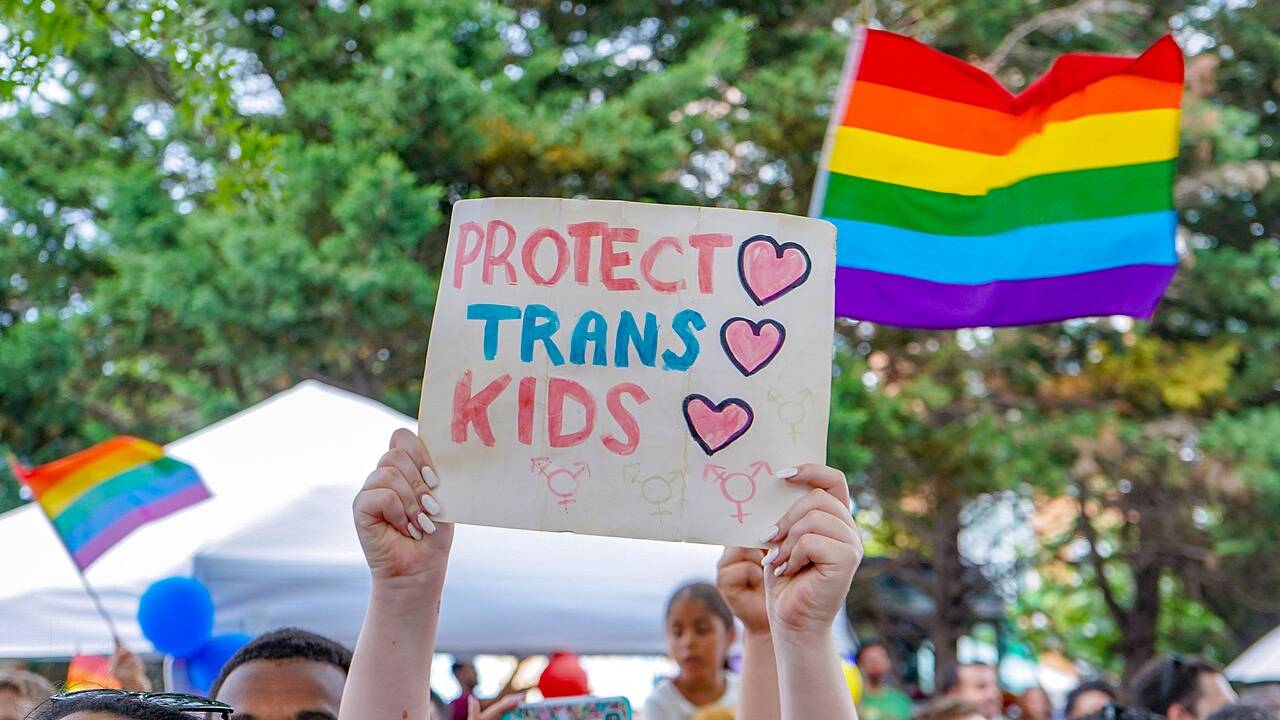 This story was originally published by The 19th

For the first time, attorneys working for LGBTQ+ rights have asked the Supreme Court to rule on a gender-affirming care ban for transgender youth. Lawyers with Lambda Legal and the ACLU, alongside other legal partners, are asking the court to block Tennessee's law preventing trans youth from accessing gender-affirming care.
Tennessee's ban on puberty blockers and hormone treatments for trans youth first took effect this summer, when a panel of judges on the U.S. Court of Appeals for the 6th Circuit blocked the statewide injunction that had kept the law from taking hold. A full decision came in September, when the 6th Circuit found that gender-affirming care bans for trans youth must stay in place in Kentucky and Tennessee as lawsuits continue.
Tennessee law allows patients already receiving care to continue until March 2024, but physicians have already begun weaning trans adolescents off their hormone treatments to avoid a sudden cut-off of treatment next spring, Sruti Swaminathan, a Lambda Legal staff attorney, previously told The 19th.
Attorneys representing transgender youth and their families in Tennessee are asking the Supreme Court to determine whether the state's law violates the 14th Amendment's equal protection and due process clauses. These questions are at the core of recent conflicting decisions between federal appeals courts and lower courts that some LGBTQ+ experts have previously seen as the groundwork for a Supreme Court case on gender-affirming care.
"This next step is both uncertain and necessary. We must fight back with every tool that we have," Chase Strangio, one of the most prominent transgender attorneys in the country, said on Instagram while announcing the high court petition. Strangio is the deputy director for transgender justice at the ACLU's LGBTQ & HIV Project.
In a written post on the ACLU's website, Strangio alluded to the risk inherent in asking a conservative-majority Supreme Court to take up the case — while maintaining that advocates must exhaust every available option to protect gender-affirming care.
"We have witnessed this court disregard and infringe people's bodily autonomy repeatedly, most recently with its devastating decision in Dobbs, which overturned Roe v. Wade," he wrote. "We take this step with full knowledge that, no matter what happens, we will have to fight for each other and use every tool in our toolbox to defend all our rights to bodily autonomy."
Four attorneys who have worked directly in other lawsuits on gender-affirming care bans or LGBTQ+ cases said that this marks the first time that a gender-affirming care ban for transgender youth has been appealed to the Supreme Court.
Shannon Minter, legal director of the National Center for Lesbian Rights — who has been representing LGBTQ+ rights cases for decades — said that given the sheer number of states enacting gender-affirming care bans and other anti-LGBTQ+ laws, advocates have no choice but to fight them in court. After the 6th Circuit ruled in late September that gender-affirming care bans for trans youth must remain in place in Kentucky and Tennessee, taking the fight to the Supreme Court became necessary, he said.
"The stakes of a Supreme Court case are extremely high," he said. "This is a make or break moment."
If the court agrees to take up the case, it will either give transgender youth and their families relief and alleviate some of the hostile political pressure against trans people in the United States — or it will greenlight Tennessee's law and pave the way for more attacks, Minter said.
The Supreme Court has recently declined to get involved with several trans rights cases, and in doing so, granted wins to advocates through inaction. The high court declined to intervene in a case on whether transgender student Gavin Grimm could use the bathroom that matched his gender identity, and whether a trans girl in West Virginia could play in school sports.
The Supreme Court has also declined to take up cases, most recently in 2021, in which attorneys representing incarcerated transgender women sought review of decisions denying gender-affirming care to their clients, said Omar Gonzalez-Pagan, counsel and health care strategist at Lambda Legal.
The case of Aimee Stephens — which led to the high court's landmark 2020 ruling in Bostock v. Clayton County — is the only recent example of the Supreme Court agreeing to review a case involving trans rights being threatened, said Chris Erchull, an attorney at GLBTQ Legal Advocates & Defenders. In that ruling, the Supreme Court found that LGBTQ+ people are protected against workplace discrimination.
"As far as the very recent and unprecedented slate of attacks that include bans on access to bathrooms, bans on access to participation in sports, bans on drag shows, and most alarmingly, the bans on access to health care, this is the first case that has been appealed to the Supreme Court," Erchull said.
In light of the unprecedented scope of these legislative attacks, it is crucial that transgender Americans do not give in to fear, Minter said. These laws are meant to silence and repress trans people, and to scare the community into inaction and hiding.
"We all have to do everything we can, within our power, to resist that," he said.
The 19th is an independent, nonprofit newsroom reporting at the intersection of gender, politics and policy.
Texas' ban on certain drag shows is unconstitutional, federal judge says
Senate Bill 12 would have prohibited performers from dancing suggestively or wearing certain prosthetics in front of children. Critics sued the state, saying it violated the First Amendment.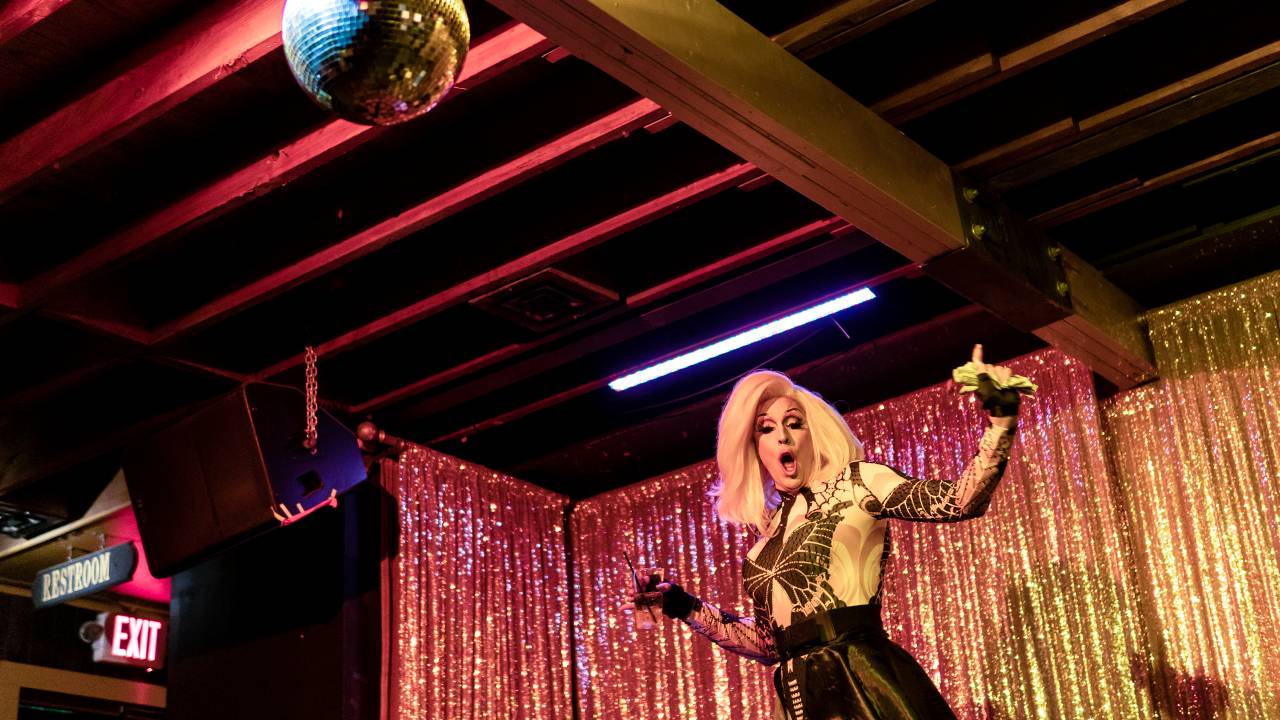 This article originally appeared in The Texas Tribune

Texas cannot enforce a new law that restricts some public drag shows, a federal judge said Tuesday in declaring the legislation unconstitutional.
U.S. District Judge David Hittner found Senate Bill 12 "impermissibly infringes on the First Amendment and chills free speech." The struck-down law prohibited any performers from dancing suggestively or wearing certain prosthetics in front of children.
Hittner ruled that language discriminated based on viewpoint and is unconstitutionally overbroad and vague.
"The Court sees no way to read the provisions of SB 12 without concluding that a large amount of constitutionally-protected conduct can and will be wrapped up in the enforcement of SB 12," the ruling reads. "It is not unreasonable to read SB 12 and conclude that activities such as cheerleading, dancing, live theater, and other common public occurrences could possibly become a civil or criminal violation."
The plaintiffs who sued the state celebrated the order, saying in statements shared by their lawyers that the decision affirmed their rights to express themselves.
"I am relieved and grateful for the court's ruling," drag performer Brigitte Bandit said. "My livelihood and community has seen enough hatred and harm from our elected officials. This decision is a much needed reminder that queer Texans belong and we deserve to be heard by our lawmakers."
Republican state Sen. Bryan Hughes, who authored SB 12, defended the bill and pledged to challenge the ruling. The Texas Attorney General's Office will appeal the ruling, a spokesperson said.
"Surely we can agree that children should be protected from sexually explicit performances. That's what Senate Bill 12 is about," Hughes said. "This is a common sense and completely constitutional law, and we look forward to defending it all the way to the Supreme Court if that's what it takes."
Critics of the bill, though, say that Republican lawmakers and officials this year have incorrectly — and unfairly — portrayed all drag performances as inherently sexual or obscene.
While SB 12 was originally billed as legislation that would prevent children from seeing drag shows, the final version did not directly reference people dressing as the opposite gender.
However, Republican leaders, including Gov. Greg Abbott, made it clear that drag shows were the bill's target — comments and history that Hittner wrote "the court cannot ignore."
Last month, Hittner temporarily blocked SB 12 from taking effect on Sept. 1 after a two-day hearing for a lawsuit filed against the state by a drag queen and LGBTQ+ groups.
LGBTQ+ Texans, advocates, artists and business groups who sued the state, argued that the law discriminates against the content of performances and restricts equally protected free expression that is protected under the First and 14th Amendments.
In Tuesday's 56-page ruling, Hittner noted a survey of court decisions "reveals little divergence from the opinion that drag performances are expressive content that is afforded First Amendment protection."
"Drag shows express a litany of emotions and purposes, from humor and pure entertainment to social commentary on gender roles," the ruling reads. "There is no doubt that at the bare minimum these performances are meant to be a form of art that is meant to entertain, alone this would warrant some level of First Amendment protection."
Other states have passed similar legislation restricting drag performance, which have also been struck down by federal courts.
In June, a federal judge in Tennessee, appointed by former President Donald Trump, ruled a law there was unconstitutional in its effort to suppress First Amendment-protected speech.
Bucking that trend, another Texas federal judge last week issued an opinion that supported drag show restrictions.
U.S. District Judge Matthew Kacsmaryk said that West Texas A&M University President Walter Wendler acted within his authority when he canceled a campus drag show. Kacsmaryk wrote that Free Speech jurisprudence had "not clearly established that all 'drag shows' are categorically 'expressive conduct.'"
Hittner acknowledged his Panhandle counterpart's ruling Tuesday. Hittner pointed to a letter in which Wendler explained his reasoning for banning the show, comparing drag to blackface and a slapstick sideshow.
"The president's sentiment reinforces this Court's opinion that while some people may find a performance offensive or morally objectionable, it does not mean the performance is not expressive or given First Amendment protection," he wrote. "Not all people will like or condone certain performances. This is no different than a person's opinion on certain comedy or genres of music, but that alone does not strip First Amendment protection."
LGBTQ+ advocates welcomed Hittner's decision Tuesday.
"Today's ruling is a celebration for the LGBTQ community and those who support free expression in the Lone Star State," GLAAD President and Chief Executive Officer Sarah Kate Ellis. "Texas now joins an increasing number of states whose discriminatory and baseless bans on drag performances are being recognized as unconstitutional and an attack against everyone's freedoms."
William Melhado contributed to this story.
The Texas Tribune is a nonpartisan, nonprofit media organization that informs Texans — and engages with them – about public policy, politics, government and statewide issues.