A record number of out LGBTQ+ Olympians are competing. China doesn't want to talk about it.
China's crackdown has affected gender-rights advocates and again raises questions about how sporting events should address the way host nations handle human rights.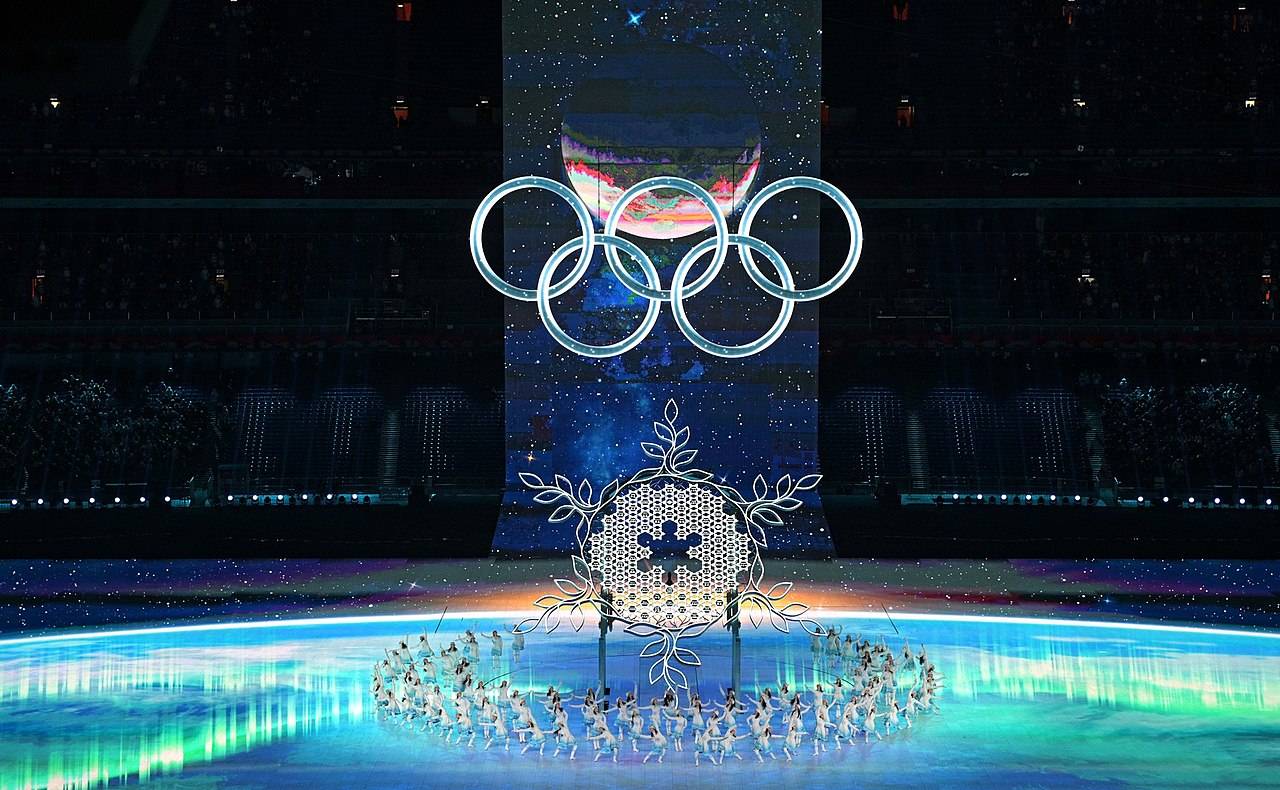 This story was originally published by The 19th

A record number of out LGBTQ+ athletes are competing at the highest levels in the Beijing Winter Games this year, even as the host country's government has accelerated its silencing of LGBTQ+ advocacy and speech in the country, experts and advocates tell The 19th.
 Heightened censorship last year, including reported pressure from the government on fundraising foundations to stop working with LGBTQ+ groups and the unexplained shutdown of an advocacy group, also leads some to wonder whether the record visibility of LGBTQ+ Winter Olympic athletes will even be acknowledged by mainstream media in China. Experts expect conversations on social media to continue and for state-sponsored mainstream news to remain quiet.
"Some progressive newspapers in the past, they would have our stories like this, but now I don't think so," said Stephanie Yingyi Wang, a PhD candidate of gender, women and sexuality studies at the University of Washington, referring to LGBTQ+ people. Wang, who has studied decades of LGBTQ+ activism in China, noted that she found coverage from last year of Tokyo's record number of LGBTQ+ athletes on the popular social media and blogging site QQ, run by tech giant Tencent.
But in the weeks leading up to the Tokyo Games, another arm of Tencent — the popular social media platform WeChat — deleted accounts from university students and some non-governmental groups that posted about LGBTQ+ topics. And the crackdown increased afterward. The government called for broadcasters to stop putting effeminate men on TV. In an especially alarming moment, LGBT Rights Advocacy China, which led multiple legal cases for LGBTQ+ rights, closed its doors unexpectedly.
"In 2021, we've seen that drastic downturn. I don't know how far it will go," said Darius Longarino, asenior fellow at Yale Law School's Paul Tsai China Center who focuses on gender and LGBTQ+ rights. He worries that the public space for LGBTQ+ advocates in China will get so small that it will be hard for groups to survive.
The Chinese government's actions also highlight a growing tension between advocates — who have long pressed the International Olympic Committee to more heavily weigh a country's track record on human rights — and the IOC's insistence that the Games stay out of politics.
In a statement to The 19th, the IOC said the organization "must remain neutral on all global political issues." Whether or not LGBTQ+ rights fall under the umbrella of political issues, however, remains murky, and the IOC did not respond to requests to clarify.
This year is not the first time that the IOC has come under pressure about an Olympic host country's track record on LGBTQ+ rights.
The issue came into sharp focus in 2013 when Russia passed a law banning the promotion of homosexuality to minors, just a year before Sochi was slated to host the Winter Olympics in 2014.
The law sent shockwaves through international sporting communities. Athlete Ally, an organization that supports LGBTQ+ athletes and social media group All Out, called on the IOC to adopt anti-discrimination policies going into the Games.
"It really created a really clear question of what do we do about this?" said Hudson Taylor, the executive director of Athlete Ally. "Here you have a country hosting this international sporting event that espouses principles of nondiscrimination and inclusion and safety, and we are sending athletes and fans to a place that is openly hostile toward members of the LGBTQ community."
Advocates were successful in getting the IOC to adopt Principle 6 in 2014, a nondiscrimination clause in support of LGBTQ+ people. But the issue hung over the Olympics. Taylor cites Sochi as a missed opportunity.
"It's very frustrating because from an LGBTQ standpoint, our greatest opportunity of leverage to pass comprehensive nondiscrimination, for instance, is before a host is selected," he said.
Future bids, however, do have this language in place. The IOC points to its 2032 Host Contract, which prohibits "any form of discrimination with regard to a country or a person on grounds of race, colour, sex, sexual orientation" among other things. 
If anything, however, the IOC faces its own crisis of appealing to potential hosts, experts say. Many countries don't want to host, citing economic and environmental costs. But the potential to host the Games can place pressure on countries' human rights records; Kazakhstan's attempt to win the 2022 Winter Games, while unsuccessful, killed an anti-LGBTQ+ propaganda bill in 2015.
LGBTQ+ advocates have long argued that the IOC should have contingencies in place for when host countries default on their human rights commitments. They argue that the safety of athletes depends on it. They also say failing to enforce those human rights principles allows countries to capitalize on the games to legitimize human rights abuses.
Human rights advocates have been rebuking China for a host of alleged abuses ahead of the Winter Games — especially for the Chinese government's documented campaign of mass surveillance and detention against the country's Uyghur minority, which the U.S. and multiple other countries have recognized as genocide. 
In China, the atmosphere before big events like the Winter Games tends to be very strict, Wang said — which means increased surveillance and censorship. On top of that, she and Longarino see the government's increased pressure on LGBTQ+ groups as an unfortunate consequence of LGBTQ+ advocacy groups becoming more visible in recent years and attracting attention from the party as it restricts civil society overall. 
"I think the government in general is trying to censor any content that does not fit the kind of heteronormative or harmonious picture that they want to see [of] China," she said.
Maria Sjödin, acting executive director of OutRight Action International, said that nationalist narratives that exclude LGBTQ+ people are not unique to China and that the organization is watching similar efforts unfold in Hungary and Poland. In Russia, the government recently unsuccessfully filed a lawsuit to eliminate the legal entity backing a major LGBTQ+ rights group in the country.  
Due to what OutRight Action International describes as an "unprecedented" effort from China's government to investigate LGBTQ+ groups and squeeze them out of sight or totally out of existence, the human rights organization has warned Winter Games attendees that protesting for LGBTQ+ rights may further endanger activists in China by putting more of a spotlight on them. 
One LGBTQ+ advocate, who has volunteered in the community for roughly seven years and is currently studying abroad, was prepared to talk with The 19th about China's censorship of LGBTQ+ people in light of the record number of out LGBTQ+ Winter Games athletes. However, within 24 hours of agreeing to speak, the advocate said interviewing on the subject would be too risky and spoke only on condition of anonymity due to security concerns he would not elaborate on.
Although he expects that seeing more out LGBTQ+ athletes will help Chinese people see them as everyday people, he also doesn't expect information about them to be shown in mainstream state media, he said in an interview. If information on the record number of out LGBTQ+ athletes in Beijing is available on only social media, accessed largely by younger people, that could further reinforce an acceptance gap between generations, he said.
"For the Chinese LGBT athlete, it's very difficult for them to come out," he said.
Even as China's government has tightened controls surrounding LGBTQ+ speech and advocacy, younger people living in the country have signaled greater acceptance of LGBTQ+ people than older generations, Longarino and Wang said.
Wang, who spends a lot of time on Chinese social media apps like Bilibili, sees queer Chinese people posting blogs about their everyday lives — including some young people sharing about their coming out stories. "They seem to be very open and not shy about what seem to be very painful or difficult stories to tell," she said.
A 2016 United Nations survey, still one of the most comprehensive studies on being LGBTQ+ in China, found that the majority of people surveyed in the country were generally accepting of sexual diversity. Despite widespread reports of discrimination faced by LGBTQ+ people within families and at schools, the overall public opinion at the time portrayed "a large portion of people" who still had not made up their minds on LGBTQ+ acceptance.  
Although Beijing hosting a record number of out LGBTQ+ athletes could be a significant moment in helping some make up their minds, accelerating censorship means that the milestone will most likely be muted within the country.
The conversations about how host countries are selected for sporting events — and the role human rights should play in those decisions — extends beyond the Olympics.
In 2015, responding to backlash against the Sochi decision and its own decision to host the World Cup in Qatar and Russia, FIFA commissioned John Ruggie, a former top UN official and professor in Human Rights at Harvard, to study the human rights risks associated with hosting the World Cup. The resulting "Ruggie Report" created a blueprint for awarding major sporting events with a sensitivity toward human rights. 
"Among the main issues regarding Russia are its recent homophobic legislation, enacted after it was awarded the Men's World Cup, as well as a feared repeat of the allegedly extensive abuse of migrant workers and methods of land acquisition in the build-up for the 2014 Sochi Olympics," Ruggie wrote.
The 2026 World Cup is slated to be held in Canada, Mexico and another country that Taylor said could use some pressure on LGBTQ+ human rights: the United States. In the last three years, states have introduced hundreds of anti-transgender bills. Ten anti-transgender sports bills have been signed into law. Blanket federal LGBTQ+ nondiscrimination protections have also stalled in Congress.
"That's the maximum leverage to kind of dangle the carrot," Taylor said.
That, however, requires real buy-in from sports governing bodies. 
Kate Sosin contributed to this story.
The 19th is an independent, nonprofit newsroom reporting at the intersection of gender, politics and policy.


Russia's arrest of Brittney Griner, WNBA basketball star from Houston, adds to escalating global conflict
The athlete, who is Black and gay, was detained by Putin's regime, which has stoked nationalism and homophobia and is admired by some in America's far right.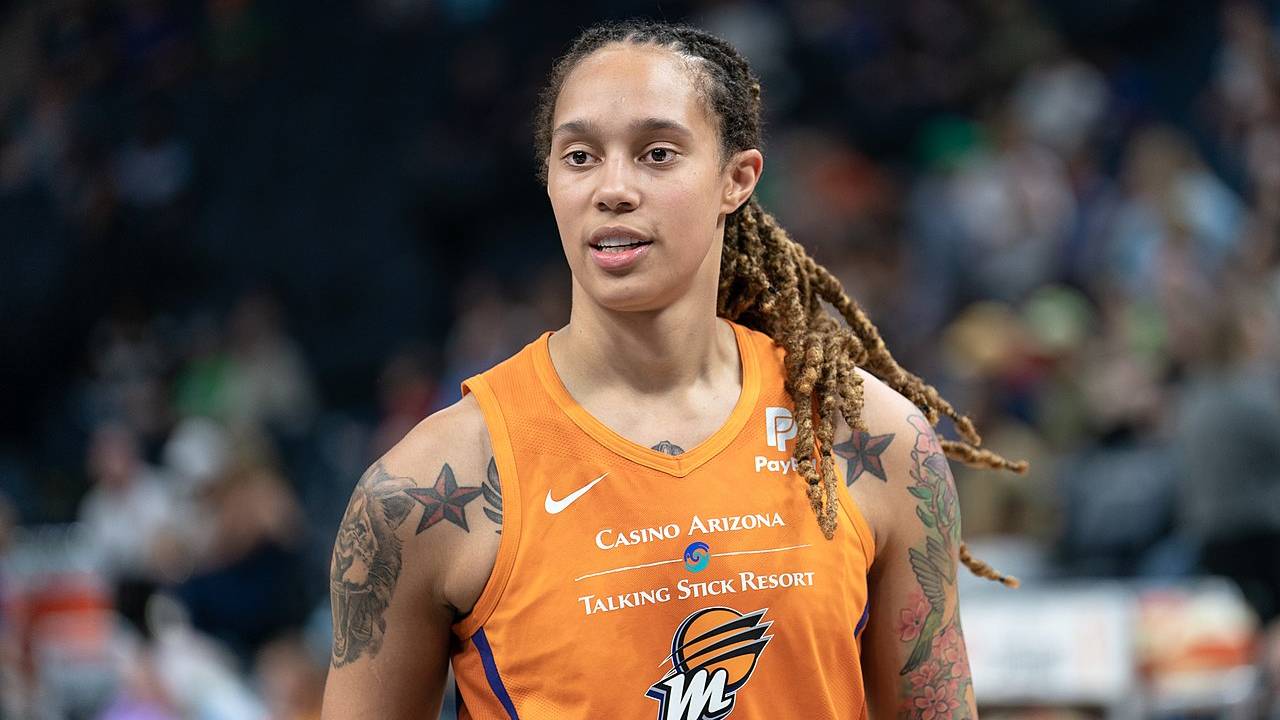 This article originally appeared in The Texas Tribune

HOUSTON — As Russia's invasion of Ukraine intensifies, the former Soviet power announced on Saturday that it detained an American basketball player from Houston last month, the latest in the quickly worsening relations between Russia and the United States.
Brittney Griner, a Baylor University graduate and seven-time WNBA All-Star center for the Phoenix Mercury, was arrested at Sheremetyevo International Airport near Moscow after arriving from New York in February with what Russian officials said were vape cartridges containing hashish oil in her luggage.
The Russian Federal Customs Service said it had filed the drug charge, which can carry a prison sentence of up to 10 years. The Russian news agency TASS identified Griner as the person who had been arrested. Many WNBA players compete in Russia, where salaries are higher, during the American league's off-season. Griner has played for the Russian team UMMC Ekaterinburg since at least 2014.
The WNBA could not be reached Saturday and neither could Griner's family. But her agent, Lindsay Kagawa Colas, told CBS News that they are aware of her case.
The agent added: "As this is an ongoing legal matter, we are not able to comment further on the specifics of her case but can confirm that as we work to get her home, her mental and physical health remain our primary concern."
The move by President Vladimir Putin's administration likely escalates the ongoing conflict between Russia and the West. On Saturday, the State Department issued a travel advisory urging Americans in Russia to leave "immediately," citing "arbitrary enforcement of local laws. The advisory warned that "the U.S. Embassy has severe limitations on its ability to assist U.S. citizens" who stay.
Asked about Griner's detention, the State Department said it was aware, but did not detail what it has done to help since she was first detained three weeks ago, or why the arrest only now came to light.
"Whenever a U.S. citizen is arrested overseas, we stand ready to provide all appropriate consular services," a spokesperson wrote in a statement.
Russia raised global alarm as its troops moved into Ukraine last month in the largest military attack in Europe since World War II. Putin said the goal was to demilitarize and "denazify" Ukraine, which has about double the population of Texas, but a similar landmass.
Experts said Russia's announcement of Griner's arrest might not only serve as a distraction from its failing military attacks in Ukraine, but also send a message that Americans are not above the law.
They cited concerns about whether Griner actually committed the crimes of which she stands accused. Even if she did, experts said, the relatively minor drug offenses hardly called for a 10-year sentence. It was not clear what law would justify that potential sentence; Russia's criminal justice system, much like China's, is very opaque.
"What this person did is such a small thing compared to what we're seeing in the Ukraine," said Richard Stoll, who specializes in international conflict at Rice University's Baker Institute for Public Policy in Houston. "There's no equivalence at all here."
Griner's chances of being freed quickly seem slim, Stoll said, describing her as a pawn "of the power structure."
From the perspective of Russian officials, he said, "it's like, well, it's unfortunate for this person, but this is a card we can play against the United States."
The Ukrainian military has overperformed in its battle with Russia, which so far has failed both militarily and from a public relations standpoint, said Joe Barnes, an international oil expert at Rice University, who along with other experts said that Putin was likely behind the decision. The U.S. and European Union have levied some of the harshest sanctions against Russia in recent international history.
"Putin has pushed himself into a corner," Barnes said. "The U.S. Embassy is asking American citizens to leave Russia at least in part because of fear of harassment. So that all fits into the pattern."
Griner's likely penalty in this context is almost certainly "unwarranted," Barnes added.
"It's terrible," he said. "But I think it's about Number 500 on President Biden's list of priorities," given Washington's debate over no-fly zones in Ukraine and possibilities of oil sanctions. It has added to a global crisis that promises to impact Texans by increasing prices at the pump and potentially stoking heightened activity in the state's oil fields as the world searches for alternatives to tainted Russian supply.
Griner, who graduated from Nimitz High School in Houston, attended Baylor University in Waco on a basketball scholarship. As a freshman, her 223 blocked shots set the all-time single-season record, establishing her as one of the greatest shot blockers in women's basketball history.
A spokesperson for Baylor University's Department of Athletics, Krista Pirtle, called the arrest alarming.
"Our foremost concern is for her safety and well-being during this difficult time in Russia and her eventual safe return to the United States," Pirtle said.
In 2013, Griner was the Number 1 overall pick at the WNBA Draft, and publicly discussed being lesbian soon after. Under Putin, the Kremlin has often engaged in homophobic persecution to assert his regime's control and to portray homosexuality as part of Western decadence. Putin has become a growing figure of admiration for some far-right Americans who associate him with white Christan nationalism. In a political conference last month in Florida, for example, far-right extremist Nick Fuentes asked for a round of applause for Russia.
Former President Donald Trump often expressed sympathy toward Russia and to Putin, a stance that has divided the Republican Party. His vice president, Mike Pence, on Friday said there was no room in the GOP for "apologists for Putin," a statement widely interpreted as a rebuke of Trump.
In an interview with ESPN last fall, Griner said she opened up about her sexuality because she didn't want anybody to look into the mirror "and not liking what you see."
"It's not like I ever told anybody I wasn't gay, but I wasn't giving everybody my whole authentic self," she said. "I feel like I came out to myself and the world at the same time."
Washington Bureau Chief Abby Livingston contributed to this report.
The Texas Tribune is a nonpartisan, nonprofit media organization that informs Texans — and engages with them – about public policy, politics, government and statewide issues.
2021 Texas Shootout Postponed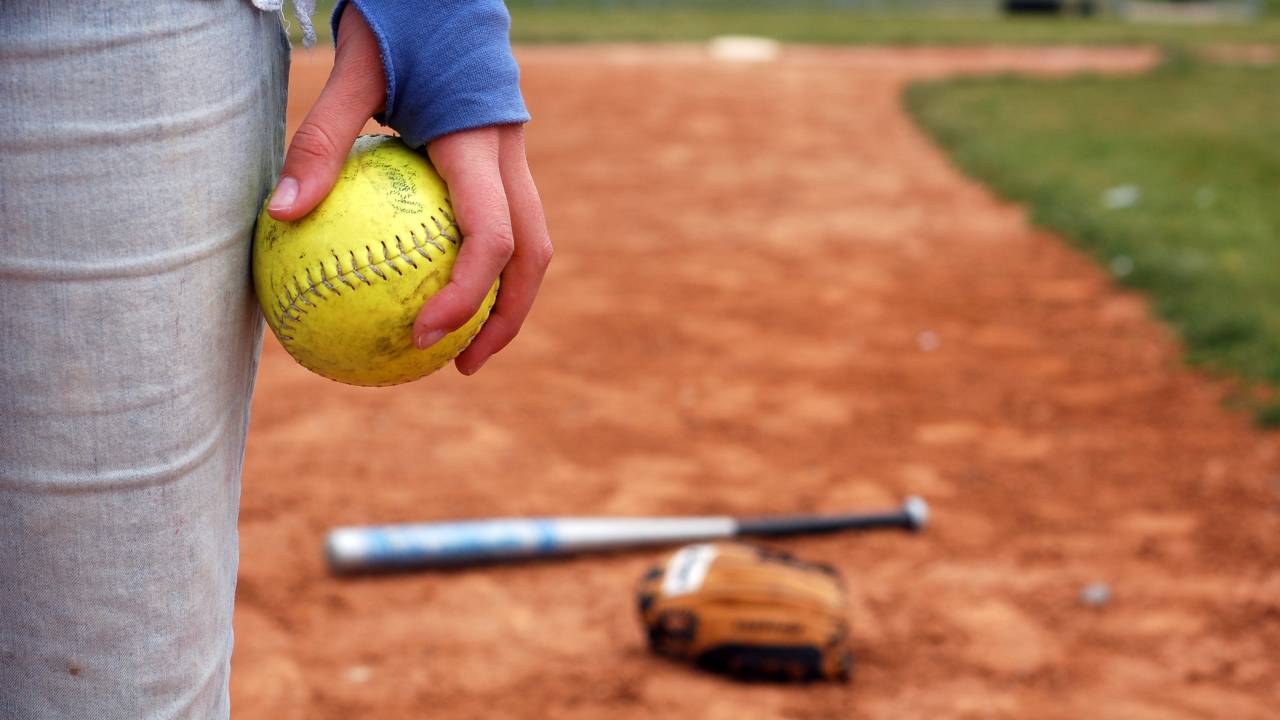 The Board of Softball Austin announced that it had voted to postpone the 2021 Texas Shootout Tournament "due to uncertainty with fields and delays getting our normal league play up and running".
The board left open the possibility of hosting the event later in the year if conditions improve.
Softball Austin made the following post on the Texas Shootout Page on Facebook:
We have had many people reach out to us regarding the 2021 Texas Shootout. Due to uncertainty with fields and delays getting our normal league play up and running, the Softball Austin Board voted to postpone this year's tournament. We will not hold the tournament this May. If conditions continue to improve, we will look for opportunities to hold the tournament later this year.
Stay tuned for other exciting changes coming to our tournament.
Softball Austin Announces Spring 2021 Season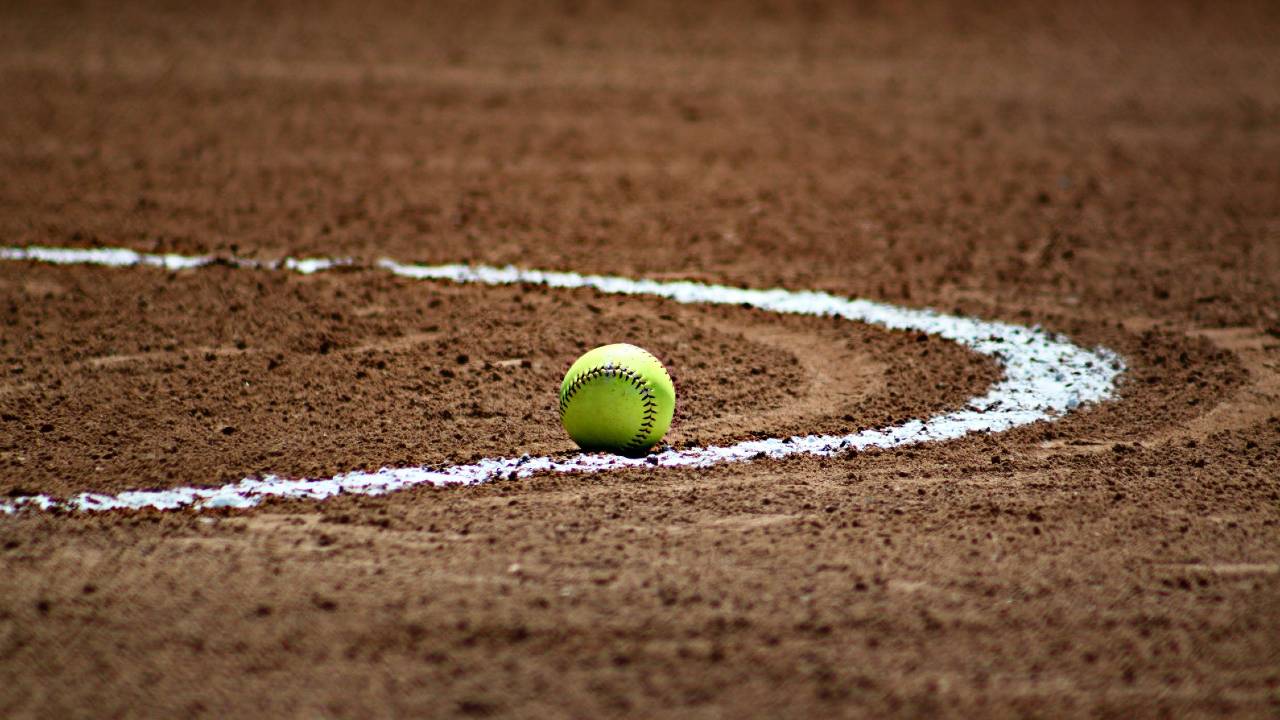 Softball Austin announced that with Austin Public Health moving Austin-Travis County to Stage 3 of its COVID-19 Risk-Based Guidelines it would hold a six-week Spring 2021 Season. Registration will open Sunday, March 21, 2021. The season will open Sunday, April 18, 2021 with games played at Southeast Metro Park in Del Valle, with an End-of-Season Tournament on Sunday, June 13, 2021.
The Board of Softball Austin posted the following announcement on Facebook:
Softball Austin Members,
We continue to hope that this letter finds you and you family safe and healthy.
Since our last communication, we have seen Austin-Travis County drop into Stage 3 and more people are getting vaccinated each day. These are great signs and we've received communication from Travis County Parks that they will begin taking reservations soon for Southeast Metro Park. The Board met this week and voted to accelerate our Spring 2021 Season schedule to begin April 18th. We understand an acceleration creates a tight timeline for teams to form and register, but the Board wanted to take advantage of fields to play softball while we have the opportunity.
Additionally, the Board voted to set the Team Registration at $350 per team and the Player Registration Fee at $50 per player for the Spring 2021 Season. The league will be providing safety equipment and will provide all players and managers with out COVID protocols prior to the start of the season. Below is our planned timeline:
| | |
| --- | --- |
| March 21 | Team Registration Opens (once a team is registered, players may register) |
| April 5 | Team Registration Closes |
| April 9 | Player Registration Closes (for week 1 of play) |
| April 11 | Team Rosters Due |
| April 13 | Manager Council Meeting (details forthcoming) |
| April 18 | Week 1 |
| April 25 | Week 2 |
| May 2 | Week 3 |
| May 16 | Week 4 |
| May 23 | Week 5 |
| June 6 | Week 6 |
| June 13 | End of Season Tournament |
Please note that these days may change based on Travis County protocols.
Our ultimate goal is to provide a safe and enjoyable season for our member. Follow Softball Austin on Facebook and visit our website for more information (www.SoftballAustin.org).
Thank you,
Softball Austin Board