Gender dysphoria is a protected disability, federal appeals court finds
Experts say the opinion gives transgender people a powerful tool to advocate for their rights in workplaces, prisons, schools and hospitals.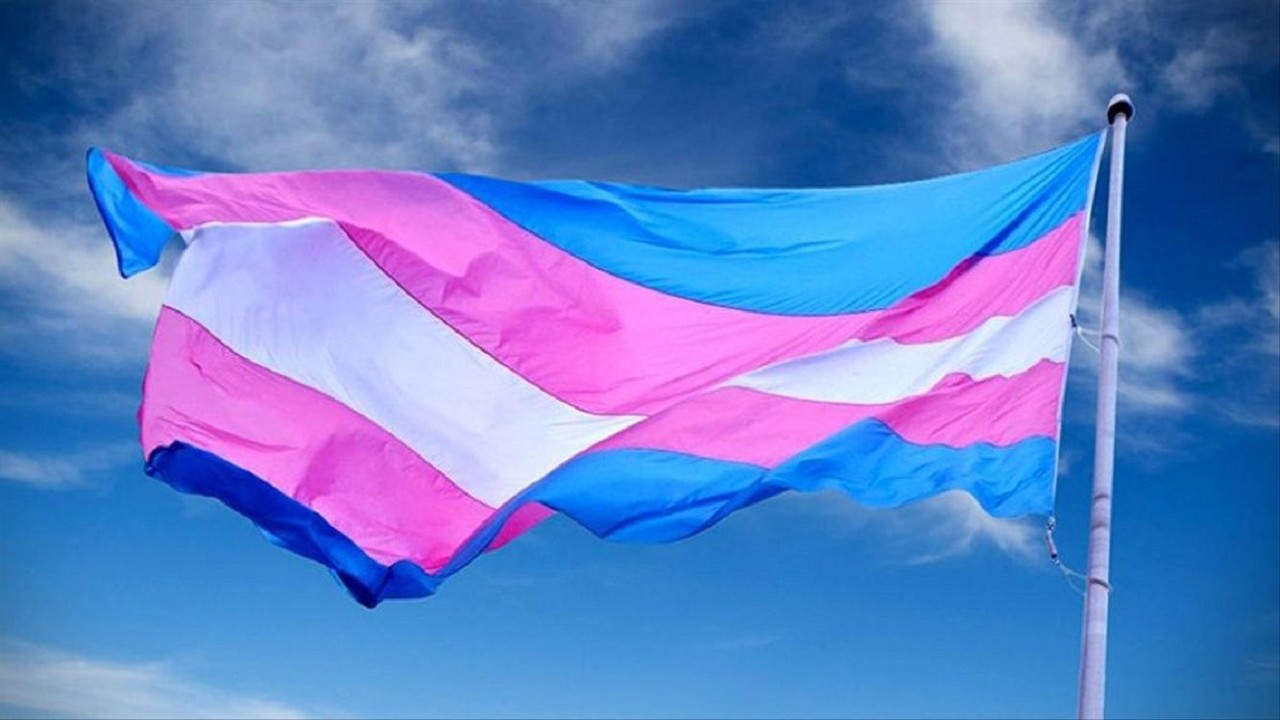 This story was originally published by The 19th

The Americans with Disabilities Act (ADA) extends protections to people with gender dysphoria, a federal appeals court found this week. The opinion, issued Tuesday, marks the first time any federal appellate court has considered whether gender dysphoria  — distress experienced by many, but not all, transgender people due to their body not aligning with their gender — should be a protected disability under the ADA.
The opinion enables trans people living with gender dysphoria to use federal disability laws to protect them if they live in states covered by the U.S. Court of Appeals for the Fourth Circuit — Maryland, Virginia, West Virginia, North Carolina and South Carolina. Other courts could agree with the precedent, although they're not obligated to do so.
The details of the case brought to the court dealt with abuse that trans prisoners face behind bars in the United States, often because they are not housed according to their gender identity. But, experts say, the consequences of the opinion are far-reaching and give trans people a new powerful tool in fights over their civil rights — in workplaces, prisons, schools and hospitals.
Protection under the ADA is a powerful tool because of how the law requires reasonable accommodations for people with disabilities — it doesn't just mandate non-discrimination. That opens up a world of possibilities for lawsuits brought against anti-trans discrimination, possibilities that go beyond what the Equal Protection Clause, Title VII or Title IX can offer, experts say.
"This really is a landmark case. It's probably been over two decades in the making by lawyers, trans lawyers, trans clients [and] advocates," said Kevin Barry, interim dean and law professor at Quinnipiac University School of Law.
Protections granted under the ADA for trans people with gender dysphoria may look like getting a week off from work while recovering from gender-affirming surgery, or taking the morning off for counseling related to gender transition, Barry said. Trans prisoners in particular face "horrific discrimination" when trying to access hormone therapy, surgery or correct housing, he said — and being able to make a claim under the ADA grants them a new avenue to make a case for those rights.
Tuesday's decision by the Fourth Circuit stemmed from a lawsuit brought by Kesha Williams, a trans woman who says that prison staff harassed her, misgendered her, denied her hormone treatment and improperly housed her with men while she was incarcerated in a Virginia detention center. The Fairfax County Sheriff's Office in Virginia, which oversees the detention center that Williams was held in, declined to comment, citing the ongoing litigation.
The federal appeals court reversed the previous dismissal of Williams' ADA claims and sent her case back to the United States District Court for the Eastern District of Virginia. The state can petition for a full court rehearing in front of the Fourth Circuit, or Virginia could ask the Supreme Court to review whether the federal appeals court decision was correct.
"But right now, we have the law of the land in the Fourth Circuit, at least," said Chris Erchull, staff attorney at GLBTQ Legal Advocates & Defenders (GLAD).
Trans people who want to be considered protected under the ADA must show that they are being medicated for gender dysphoria. And while not all trans people experience that dysphoria, or are able to access gender-affirming care, it is still a significant win for trans rights, and for attorneys that have been making this same argument — and winning cases based on this argument — in courts across the country for years.
Lawyers bringing disability discrimination claims for clients with gender dysphoria are not arguing that being transgender is a disability, or that being trans reflects on anyone's ability to accomplish certain things, Erchull said.
"What we do mean to say is that people with gender dysphoria experience prejudice, are subject to stereotypes and live in a world that's not accommodating," he said.
The argument that ADA protections cover transgender people notched its first legal win in 2017, when a federal district court in Pennsylvania recognized gender dysphoria as a disability under the ADA. That case followed years of pressure from lawyers and advocates, said Barry, who worked on the ADA Amendments Act of 2008 to broaden protections and include transgender people. The arguments go as far back as 2002, when Jennifer Levi at GLAD made the first case arguing for a trans client to be covered under Massachusetts' law against disability discrimination, Barry and Erchull noted.
The Williams decision is orders of magnitude more impactful than that 2017 case, because it binds all district courts in the Fourth Circuit, Barry said. The decision should also provide precedent to other circuit courts across the country.
Joshua Block, senior staff attorney with the ACLU's LGBTQ & HIV Project, said the precedent set by this decision could aid legal fights over states attempting to enact gender-affirming health care bans or exclusions — especially due to how some states try to split hairs on who their laws are actually affecting.
"A fight that we constantly have … is we say, by excluding this health care, you're discriminating against trans people. And they say, no we're not discriminating based on trans status, we're just discriminating based on this diagnosis of gender dysphoria. And if the ADA applies, then that's not a viable response … because it's a protected disability," he said.
The Fourth Circuit court's decision is also significant within the world of disability law, said Doron Dorfman, associate professor at Seton Hall Law School, who specializes in disability and health law. Strongly connecting gender dysphoria to impairment, as it's used in disability law to guarantee protections for people living with disabilities, is a tactic he has not seen used much in cases backing transgender rights.
"This decision affirms the rights of transgender people with gender dysphoria, in our rights under federal disability laws," said Ezra Ishmael Young, who teaches constitutional law at Cornell Law School.
In a statement, Williams' attorney, Joshua Erlich, noted that the court's holding applies to anyone seeking accommodations for gender dysphoria in employment or other contexts, and said: "We're thankful that the Fourth Circuit ruled in her favor and we are excited to get back into court to vindicate Kesha's rights."
The 19th is an independent, nonprofit newsroom reporting at the intersection of gender, politics and policy.

Survey: Mental Health Concerns Increase Among All Americans
Fifth survey since April 2020 tracks mental health impact of pandemic on ages 18+ and the utilization of new technology and tools to meet demand for support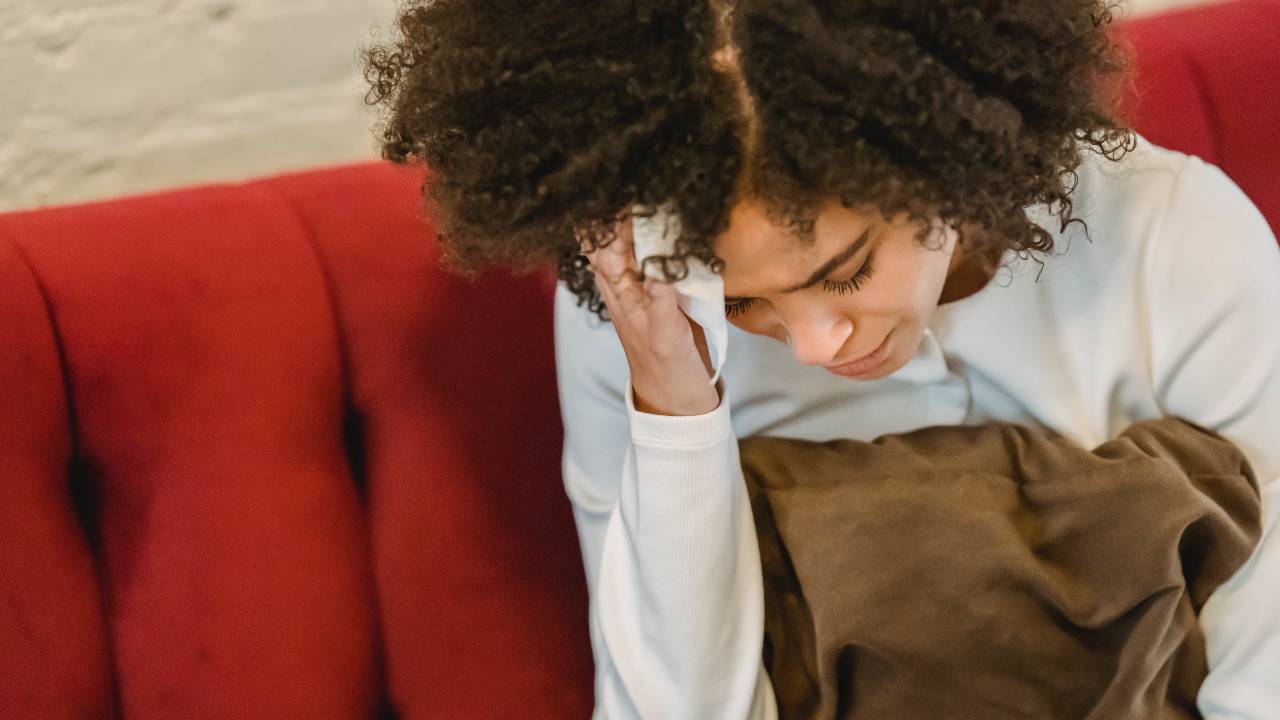 WOONSOCKET, R.I. — A recent CVS Health®/Morning Consult survey of Americans age 18+ found that mental health concerns are continuing to rise among individuals of all backgrounds, especially Black, age 65+, young adult, and LGBTQIA+ respondents. The survey also found more Americans agree that the pandemic has made them more comfortable seeking support for mental health and using technology to address it.
Key findings include:
Six-in-ten (59%) Americans have experienced concerns about either their own mental health or that of family and friends, a 9%-point increase since April 2020.
More than half of Americans (53%) agree that hearing about other people's challenges makes them more comfortable seeking out resources and care for themselves.
Since the pandemic began, most people agree that society has become more comfortable engaging in mental health discussions (56%), using digital tools to improve mental health (58%) and using telemedicine for therapy (63%).
The growing use of telemedicine and digital tools to treat mental health increases access to care, allows for greater convenience in connecting with a mental health provider, and can be a welcome option for those who are apprehensive about receiving mental health care in person.
"Despite the longstanding stigma and other challenges in mental health, there is a clear shift taking place through the power of technology," said CVS Health President and CEO Karen S. Lynch. "CVS Health provided 10 million virtual mental health visits last year, compared to 20,000 prior to the pandemic, which is enabling us to meet the growing demand brought on by COVID-19. We are firmly committed to developing new programs and resources that help make mental health care more routine, convenient and accessible for all communities."
Some are Suffering More than Others
The survey found the LGBTQIA+ community, young adults, Blacks, and respondents age 65+ had greater increases in mental health concerns:
57% of respondents who identify as LGBTQIA+ expressed concerns about their own mental health, 20%-points higher compared to other respondents.
74% of respondents aged 18-34 experienced mental health concerns for themselves, family or friends, reflecting a 12%-point increase compared to two years ago.
Black Americans surveyed saw an 11%-point increase in mental health concerns since the start of the pandemic.
Four-in-ten respondents age 65+ experienced mental health concerns for themselves, family or friends, reflecting a 10%-point increase compared to two years ago.
The survey also found that while 74% of employed adults agree that employers should offer their employees resources and access to mental health services, only 35% of employed adults feel comfortable discussing mental health with a colleague, indicating an opportunity for workplaces to further engage their employees.
"The impact of isolation, loss, grief and burnout will effect of our mental health for years to come," said Cara McNulty, President, Behavioral Health and Mental Well-being, CVS Health. "As a result, we continue to expand services and resources to meet the long-term needs of communities, workforces – including our own – and loved ones to make gains on our goal to reduce suicide attempts 20 percent among our membership by the year 2025, which is an imperative."
The Trevor Project To Launch Its Life-Saving Crisis Services for LGBTQ Youth in Mexico
For The First Time, The Leading LGBTQ Youth Suicide Prevention Organization Will Offer Its Crisis Services Beyond The U.S., With Plans to Serve LGBTQ Youth Across Several Countries In The Future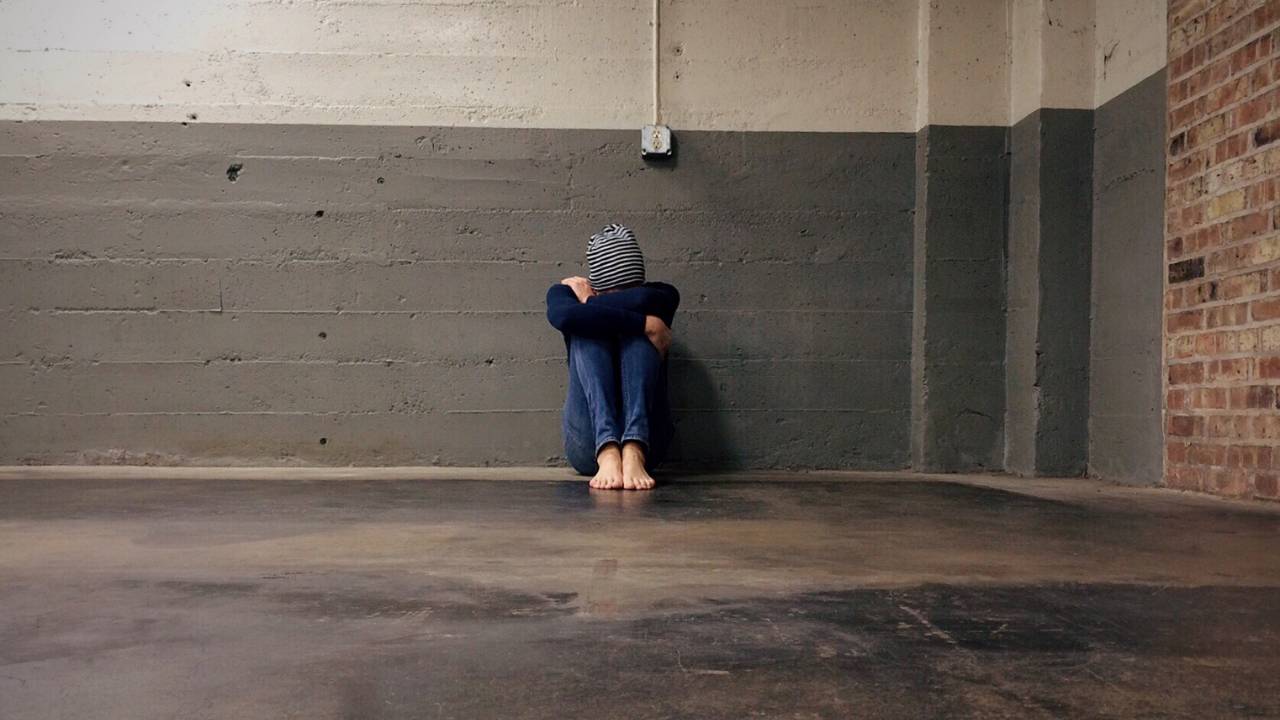 NEW YORK – The Trevor Project, the world's largest suicide prevention and crisis intervention organization for lesbian, gay, bisexual, transgender, queer & questioning (LGBTQ) young people, announced plans to launch its digital crisis services – including TrevorChat and TrevorText – in Mexico by the end of 2022. The launch will enable Mexico-based LGBTQ young people to receive support and talk about mental health challenges they may be facing with highly trained counselors in Mexico.
"LGBTQ youth suicide is a global public health crisis and we know that so many LGBTQ young people do not have access to the services they need," said Amit Paley, The Trevor Project's CEO and Executive Director. "We believe that all LGBTQ young people—regardless of what country they live in—deserve the life-saving resources that The Trevor Project offers. We are proud to be able to scale our operations internationally to help more LGBTQ young people in need, while simultaneously moving full steam ahead to continue supporting more LGBTQ youth in the U.S."
While The Trevor Project estimates that more than 1.8 million LGBTQ young people seriously consider suicide each year in the U.S., that number is more than 40 million LGBTQ youth globally. Specifically in Mexico, it's estimated that more than 745,000 LGBTQ youth ages 13-24 are in crisis, though that figure is a rough approximation due to a severe lack of data collection and research. To identify the first country for its international expansion, The Trevor Project undertook a robust research phase and assessed laws impacting local LGBTQ communities, need for LGBTQ youth mental health support, operational feasibility, regulatory risk, human resources, and more.
"There is a persistent need for more mental health resources and support for LGBTQ youth in Mexico," said Carlos Carrazana, The Trevor Project's Chief Operating Officer, who is based in Mexico. "We also know that the challenges LGBTQ young people face in Mexico may look different than those that youth face in the U.S. We're aware that there are many amazing local organizations fighting for the wellbeing of LGBTQ youth in Mexico, and we're so energized to collaborate with those on the ground and build on the progress they've already made."
The Trevor Project is actively hiring for various Mexico-based roles, including but not limited to Executive Director, Director of Digital Crisis Services, Director of Recruitment, Director of People Operations, and Director of Growth. In addition, the organization is building an international expansion team to help lead systematic research, tools adaptation and translation, training implementation, recruitment, and obtaining legal presence, all of which are happening in parallel.
The organization has achieved remarkable growth in the past five years, steadily recruiting new talent to grow its staff from 60 people to nearly 350 people and deepening its expertise, competencies, and capacity across each of its key program areas: Crisis Services, Research, Advocacy, Public Education, and Peer Support. With a crisis support model that has proven successful in the U.S. and significant domestic growth under its belt, The Trevor Project aims to expand its life-saving services to LGBTQ young people in need around the globe.
The Trevor Project's goal to expand internationally was originally introduced in its three-year strategic plan, which was developed to respond to the global public health crisis of LGBTQ youth suicide. Launching 24/7 digital crisis services for LGBTQ young people in Mexico will enable the organization to build expertise in both language and geographic expansion, while providing a foundation to support LGBTQ young people in additional countries in the future.
Trans People Accessing Acute Mental Health Care More Likely to Experience Marginalization
One of the first studies of its kind, showing association between trans people's need for acute mental health care and experiences of marginalization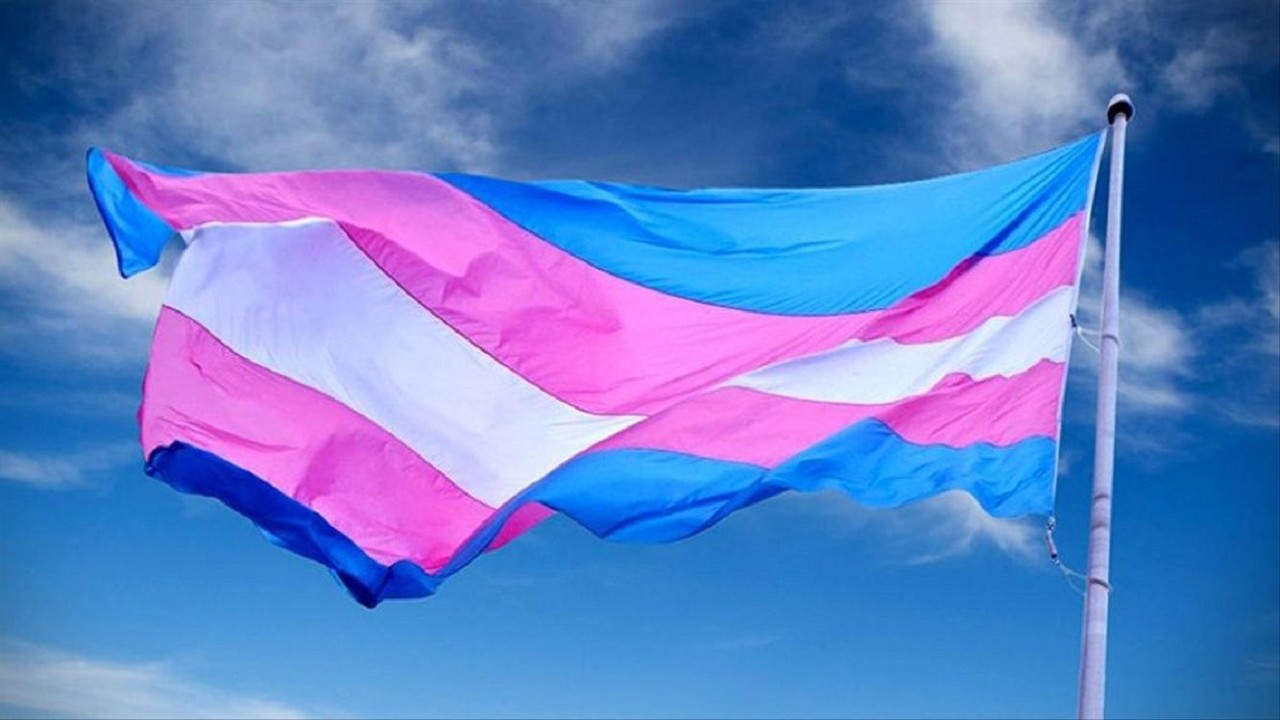 Transgender individuals who access acute mental health care are more likely to experience marginalization, present with mood disorders and are twice more likely to be diagnosed with personality disorders than the general population accessing these services.
This according to a Centre for Addiction and Mental Health-led study, "Characteristics of Transgender Individuals Accessing Emergency Department Visits and Hospitalizations for Mental Health," newly published in the journal Psychiatric Services. The study is the first to use administrative health data to explore how transgender patients access mental healthcare services.
"It's been theorized that trans people experience a disproportionately higher rate of mental illnesses, substance use disorders and suicidality, not because of their identity, but rather as a result of their experiences with discrimination, oppression and marginalization," said lead author Dr. June Lam, a Staff Psychiatrist at CAMH. "This study provides further data to support this theory by looking at the experiences of trans individuals who required a mental health-related Emergency Department visit or hospitalization. Ultimately, the findings show an association between trans people who accessed acute mental health care and their experience with socioeconomic marginalization."
The data collected for this study came from 728 transgender individuals who visited the Emergency Department and 454 transgender individuals hospitalized for mental health-related reasons, and who were aged 16 and above. The data originated from four outpatient health clinics in three cities (Thunder Bay, Ottawa and Toronto) across Ontario. All four clinics have expertise in working with transgender individuals and regularly collect data on self-defined gender identity. Researchers used Health administrative data held at ICES, an independent, non-profit research institute, to conduct this study. For each transgender sample, the researchers created two comparison groups to understand the ways in which the transgender population differs from the general population of those who access acute care in Ontario.
One limitation to the study, according to the authors, was that transgender individuals identified were from clinics in larger cities in Ontario, which may not be representative of the experiences of individuals living in smaller cities and rural areas.
Study co-author Dr. Alex Abramovich, an Independent Scientist with the Institute for Mental Health Policy Research (IMHPR), said: "Typically, when viewing administrative health data, patients are only classified as male or female. This makes transgender people virtually invisible in the healthcare system. We were only able to identify transgender individuals through looking at data where physicians or a health clinic asked their patients how they identify. This research makes a strong case for the need to identify transgender people in the healthcare system. By creating more transgender-inclusive systems and data collection practices, we can integrate inclusive response options to better understand the experience and health of transgender individuals."
"For a transgender patient, having to teach care providers about the importance of using the correct name and pronouns can be a very disheartening and invalidating experience. While we want to learn from our clients, it's not their responsibility to teach us – especially when they're already in crisis. That's why work like this is so important, as it will allow us to identify and address the service gaps that exist for trans people seeking care," said Dr. Juveria Zaheer, a Clinician Scientist with IMHPR and Medical Head of the Gerald Sheff and Shanitha Kachan Emergency Department at CAMH. She also emphasized that the best way to provide gender-affirming care is to not only engage with trans and gender-diverse people, but to ensure intersectional diversity in representation from those in the community.
This study concludes that care providers can greatly improve the healthcare services that transgender people receive through examining the unique needs and challenges of this population, ensuring the representation of trans people through inclusive intake response options, and closing the gaps that exist for trans people who access care. It also calls for additional research into experiences of transgender individuals presenting for acute mental healthcare, particularly around the role that marginalization and discrimination may play.
"We can't collect accurate data if we're not asking inclusive questions. That's why I've been advocating for a standardized model of care, with consistent institutional forms, that empowers transgender people to identify themselves as who they are," added Dr. Abramovich.