KLM Royal Dutch Airlines to Begin New Service to Amsterdam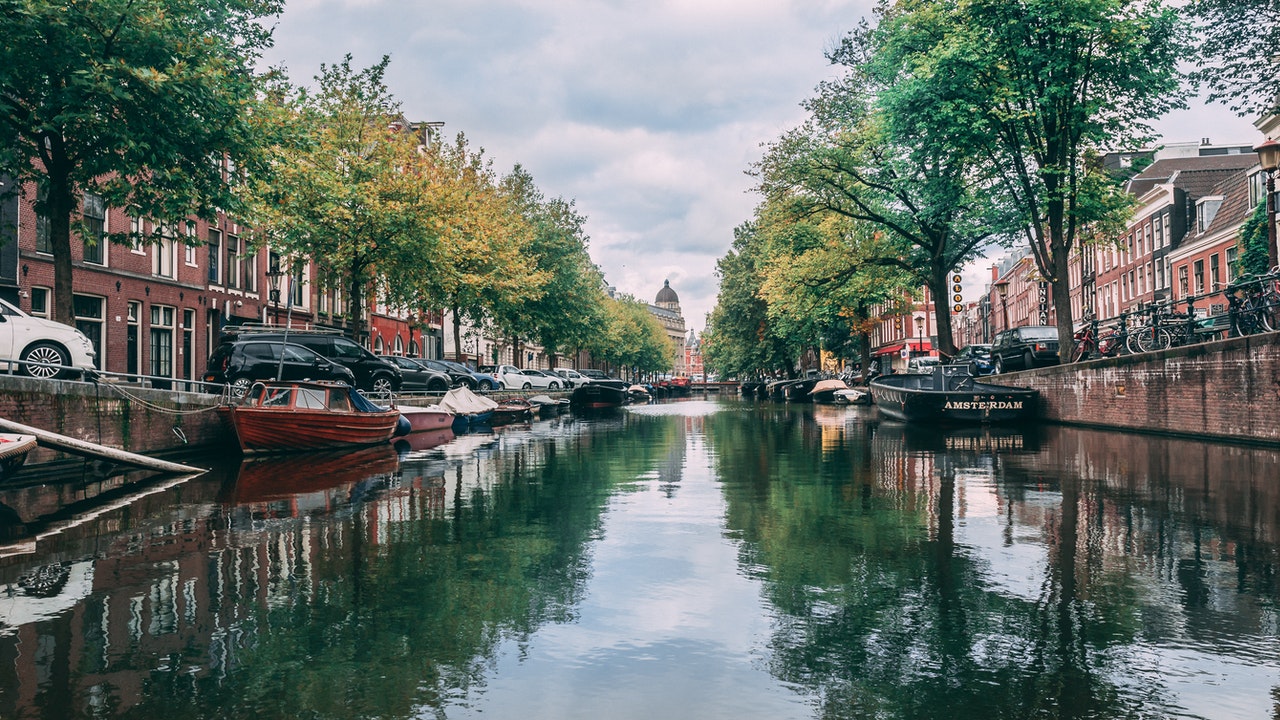 KLM Royal Dutch Airlines is expanding its network to Austin, Texas. Starting March 28, 2022, KLM will operate a direct service between Amsterdam Airport Schiphol (AMS) and Austin–Bergstrom International Airport (AUS) three times a week on Monday, Thursday and Saturday.
"This week has been full of exciting news for AUS as we welcome nonstop services to Europe," said Gina Fiandaca, Assistant City Manager of the SD23 Mobility Outcome. "Expanding Austin's connection to Europe and new international destinations is a long-term goal for our airport and will support Austin's growth and development as a tech hub and premiere destination. A nonstop service to Amsterdam is a great achievement for Austin."
Austin is the 19th North American destination to be served by KLM. Austin, the capital of Texas, is known as the 'Live Music Capital of the World' and is considered an epicenter of the tech industry due its the high concentration of startups and tech companies. This route was originally scheduled to start in May 2020, but was postponed due to the COVID-19 pandemic.
"We are excited to expand our service and inaugurate the first scheduled service between Austin and Amsterdam. We look forward to connecting Austin to our global network via Schiphol and providing Europeans direct access to the dynamic city of Austin with its vibrant culture and robust tech industry." said Eric Caron, SVP and General Manager of North America for Air France-KLM.
Austin is KLM's second destination in Texas after Houston. Flights will be operated by a Boeing 787-9 Dreamliner featuring World Business Class flat-beds with direct aisle access, HD entertainment, and on board Wi-Fi.
Passengers flying from Austin can conveniently connect to over 60 destinations across Europe, Africa and India via Amsterdam Schiphol. The award-winning airport is among Europe's most popular for transfers due to its single terminal design and multitude of shops and services.
"After originally welcoming KLM to Austin in 2019, AUS is excited to finally launch nonstop service to Amsterdam," said Jaqueline Yaft, Chief Executive Officer of AUS. "Offering direct service to European cities is a huge priority for AUS and this is a milestone we've been eager to meet since May of 2020."
The flight schedule is as follows:
KL0668 departs Austin at 6:00 PM and arrives at Schiphol the next day at 10:25 AM. KL0667 departs Schiphol at 12:40 PM and arrives in Austin at 4:10 PM .
Air Canada Announces New Nonstop Service to Vancouver
Nonstop service to Vancouver starts June 1, 2022, with service on Mondays, Wednesdays, Fridays and Sundays.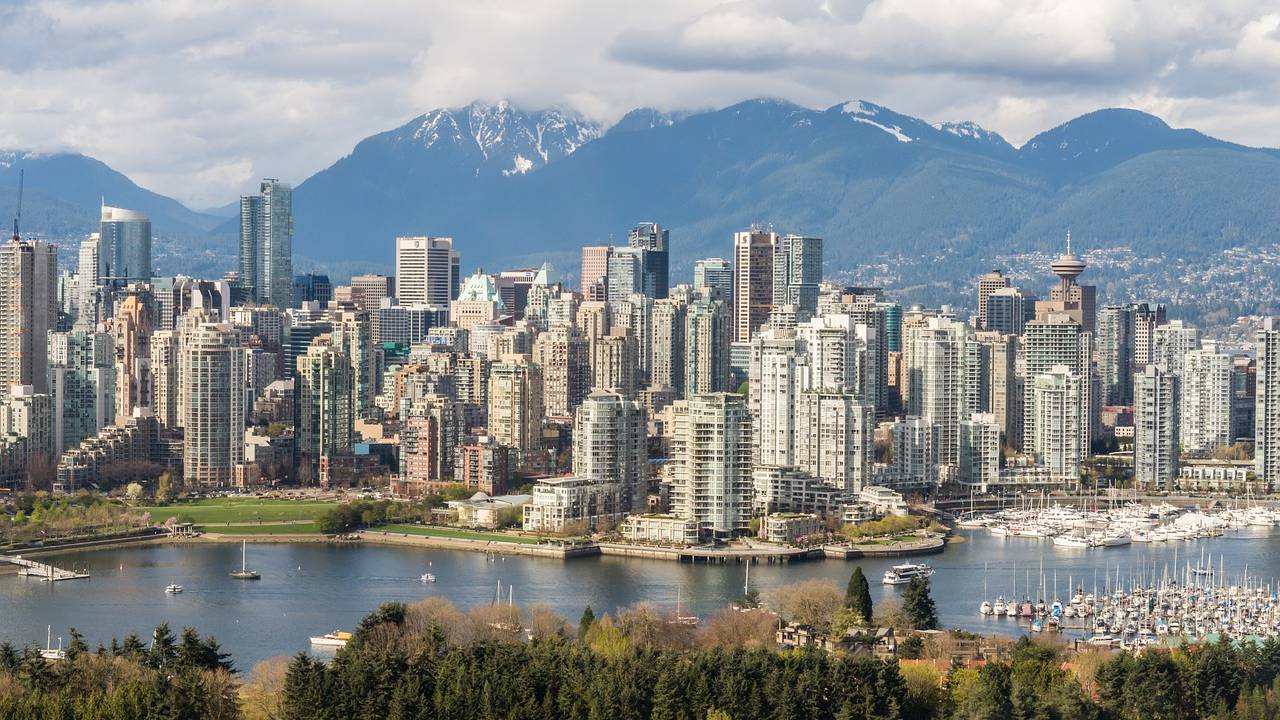 Air Canada announced a new nonstop service between Austin-Bergstrom International Airport (AUS) and Vancouver International Airport (YVR), connecting Austinites and Central Texas travelers to not only the brand new destination of Vancouver, Canada but also a trans-Pacific airport hub that provides more nonstop flights to China than any other North American or European airport.
"As the City of Austin and our partners continue to break ground on more transportation improvements and more mobility options across the city, we are excited to see new nonstop destinations coming out of AUS," said Gina Fiandaca, Assistant City Manager of the SD23 Mobility Outcome. "Connecting Austinites to cities like Vancouver creates a stronger link between our growing City and the world."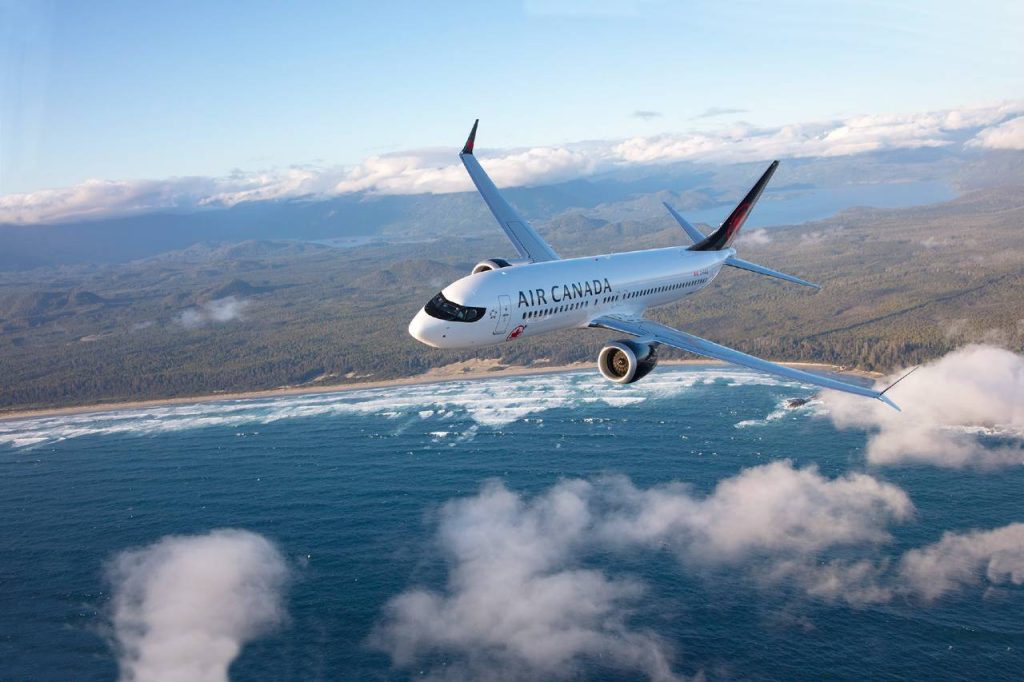 Nonstop service to Vancouver starts June 1, 2022, with service on Mondays, Wednesdays, Fridays and Sundays. A Boeing 737 Max aircraft with 169 seats, including 16 business class seats will service the flight. Flight AC 1063 departs AUS at 3:45 PM and arrives at YVR at 6:18 PM returning flight AC1062 departs YVR at 8:40 AM and arrives at AUS at 2:55 PM. All times are local.
"People are ready to travel, and we're excited to launch new services between Austin and Vancouver starting June 1 with four weekly flights. With overall travel demand accelerating, our new flights linking Austin and Vancouver will be of interest to Texans looking to explore beautiful British Columbia, as well as Canadians eager to discover Austin's renowned music scene, leisure and cultural activities. With Austin's growing corporate market, Air Canada's flights are scheduled to connect easily to a myriad of flights across Canada at our Vancouver hub. We look forward to welcoming you onboard," said Mark Galardo, Senior Vice President, Network Planning & Revenue Management at Air Canada.
"After welcoming back Air Canada last fall, we're thrilled to see their investment in our community with a new destination that leisure and business travelers will love," said Jaqueline Yaft, Chief Executive Officer of AUS. "AUS is dedicated to bringing our community closer to the people and cities outside of Austin, and adding new international destinations such as Vancouver is a large part of our commitment to Austinites and Central Texas travelers."
Lufthansa to Resume Nonstop Service to Frankfurt
Starting April 8, 2022, Lufthansa resumes flights to Frankfurt from Austin.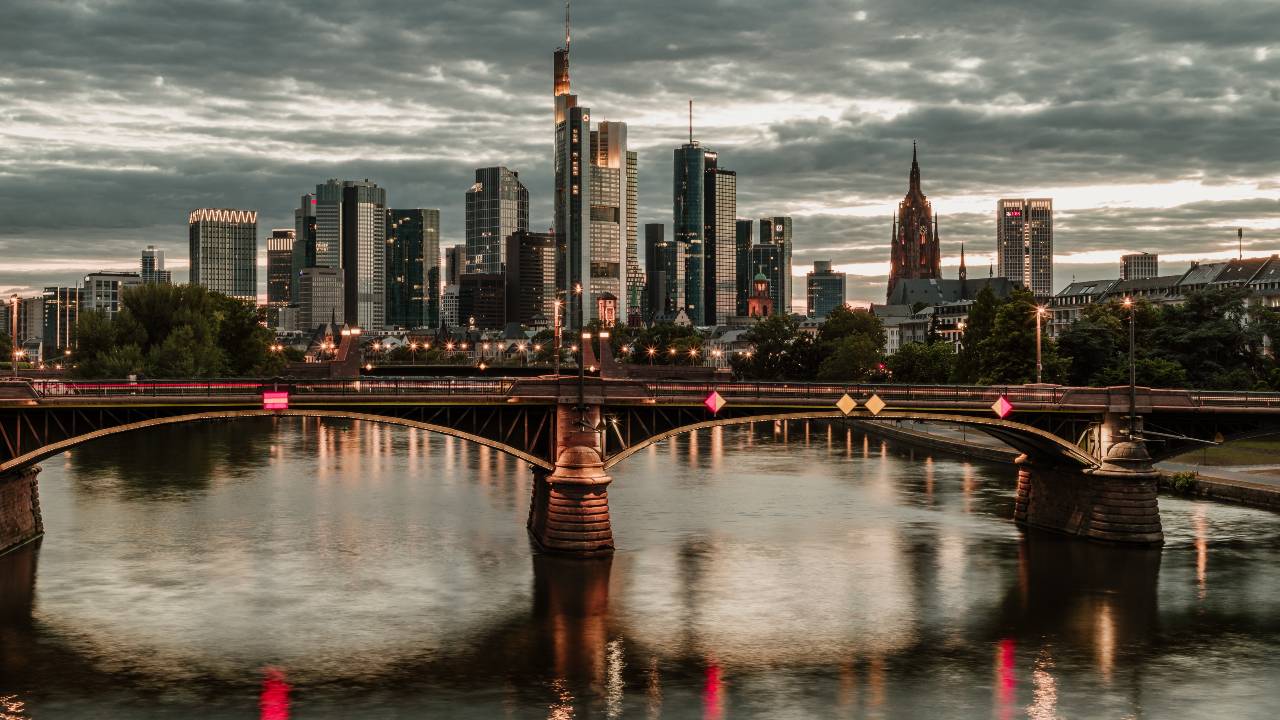 Lufthansa will resume flights to and from Austin, TX to Frankfurt, Germany starting April 8, 2022. With Texas being one of the most important markets in the United States, the resumed flight brings the number of Lufthansa gateways in the Lone Star state to three, with service already existing from Houston and Dallas to Frankfurt.
"Austin is our third gateway in Texas, offering not only a connection between two culture-rich cities, but also an important link for the region's ever-expanding technology ecosystem and the global technology hubs which Lufthansa serves," said Don Bunkenburg, Senior Director of Sales for the U.S. – Central, West & Central America, Lufthansa Group. "Central Texas residents can now access Lufthansa's vast network of destinations in Europe and beyond via Frankfurt. The resumed service also supports the growing interest in Austin for both commerce and leisure, directly benefiting the local economy and spurring further business development on both sides of the Atlantic."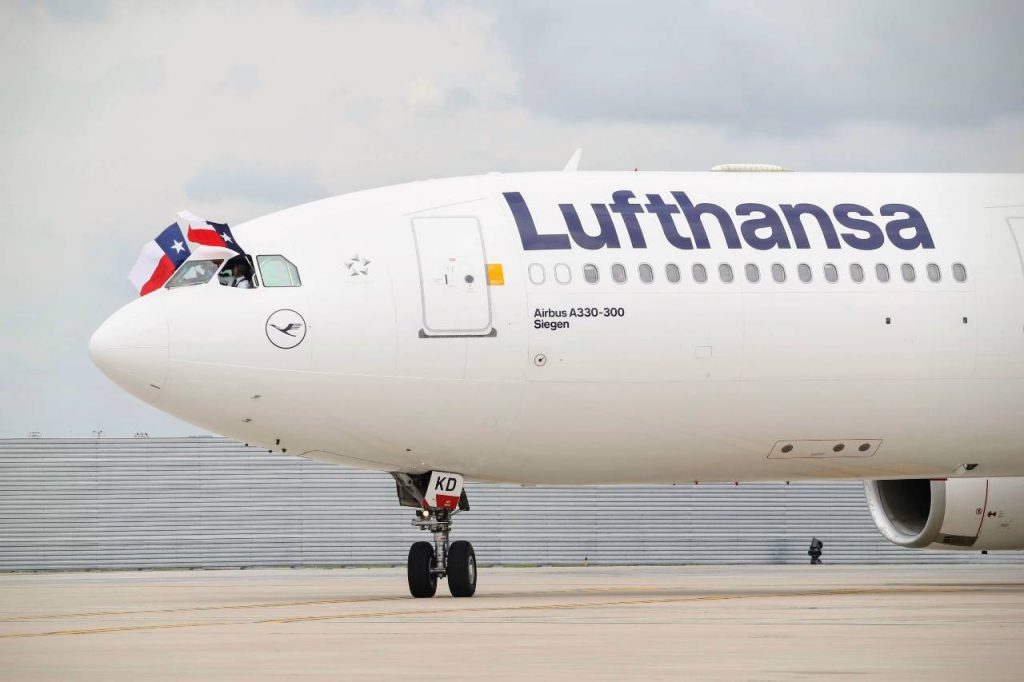 Lufthansa's Austin service will employ the Airbus A330-300 in a three-class cabin configuration offering 42 Business Class, 28 Premium Economy and 185 Economy Class seats to accommodate a total of 255 passengers. Flights will occur three times per week on Mondays, Wednesdays and Fridays. LH469 will depart Austin-Bergstrom International Airport (AUS) at 4 PM and arrive at Frankfurt Airport (FRA) at 9:10 AM the following day. LH468 will leave Frankfurt at 10:05 AM and arrive back in Austin at 2:15 PM. All times are local.
"We look forward to welcoming back Lufthansa to Austin this spring," said Gina Fiandaca, Assistant City Manager of the SD23 Mobility Outcome. "Connecting business and leisure travelers from Austin to Germany opens the door for more economic opportunities and brings us closer to providing Austinites with as many opportunities as possible to connect to the world."
With Austin being one of the leading tech hubs in the United States, easy worldwide connectivity is a main priority for customers, especially throughout Europe, the Middle East, Africa and India. Customers will benefit from the direct link to Lufthansa Group's Frankfurt hub, as well as a vast, worldwide network, including connections through Lufthansa, Austrian Airlines, Eurowings Discover and SWISS, as well as code share flights with United Airlines and Air Canada.
"After a two year absence, AUS is incredibly happy to welcome back nonstop service to Frankfurt and our incredible partners at Lufthansa," said Jacqueline Yaft, Chief Executive Officer for AUS. "The return of this route gives Austin customers a convenient way to travel not only to Germany, but to a variety of destinations across Europe, Asia, and beyond."
Source: News release
Virgin Atlantic Announces Austin-London Service
This will be the airline's first new route from the US since 2015.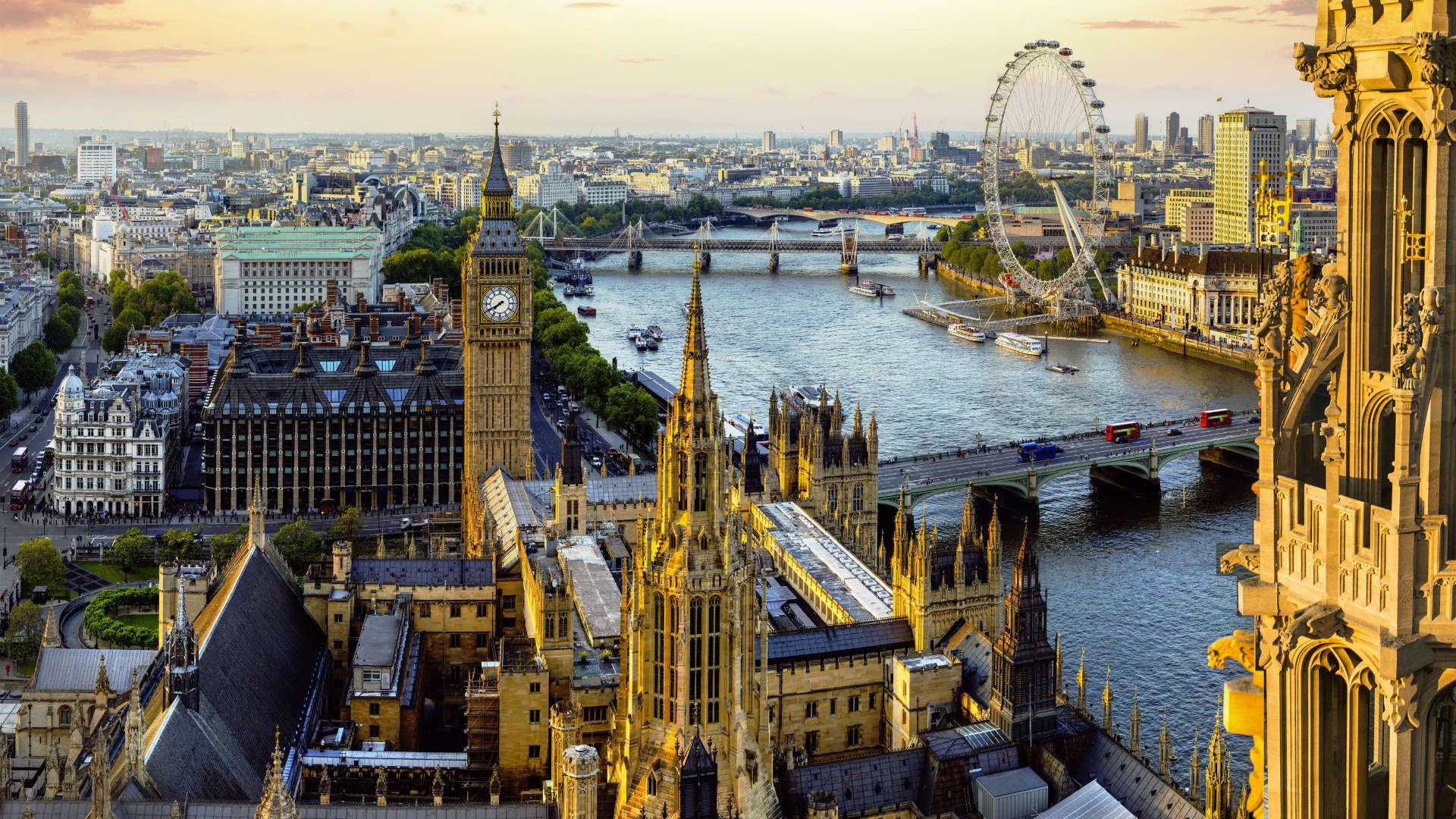 AUSTIN – Austin-Bergstrom International Airport (AUS) is delighted to welcome the newest international carrier to Austin. Virgin Atlantic will launch new nonstop service between Austin and London Heathrow (LHR). This will be the airline's first new route from the US since 2015.
The four times a week service will launch on May 25th, 2022 and will operate on the airline's 787-9 aircraft boasting 31 Upper Class, 35 Premium and 192 Economy Delight, Classic and Light seats.
"This is an exciting opportunity and an important milestone for our airport and community," said Gina Fiandaca, Assistant City Manager over the SD23 Mobility Outcome. "Virgin Atlantic launching in Austin means Austinites will have even more ways to explore the world."

The new service will connect the growing tech hub of Austin direct to London, which is not only one of the financial capitals of the world but a leading destination for tech start-ups. For those customers traveling for leisure, Heathrow is just a 15 minute train journey from the city center, perfect for visiting attractions such as Buckingham Palace, the Shard and the Tower of London. Customers traveling to London Heathrow will also have the option to smoothly connect onto Virgin Atlantic's rest of world destinations through Terminal 3 including Delhi, Mumbai and Shanghai.
"We are thrilled to welcome Virgin Atlantic to Austin and Central Texas," said Jacqueline Yaft, AUS Chief Executive Officer. "This exciting new partnership helps meet our goals of continued recovery from the impacts of the pandemic and furthers our commitment to being the Gateway of Central Texas for both leisure and business travelers alike."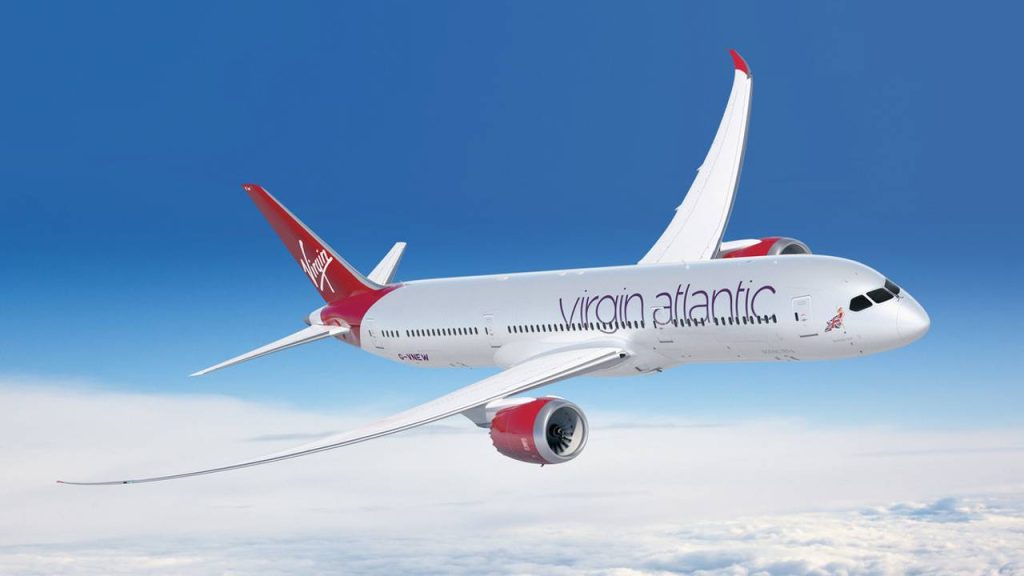 Austin is a key focus for Virgin Atlantic and its expanded joint venture partners, with Delta Air Lines offering connections from Austin to 10 US cities, Seattle, Los Angeles, Salt Lake City, Detroit, Minneapolis, Cincinnati, Atlanta, Raleigh Durham, JFK. KLM also looks forward to launching three times weekly services from Austin to Amsterdam on March 28, 2022, offering even more choice for customers on both sides of the Atlantic to connect between the US and Europe.

As well as flying customers, Virgin Atlantic will offer 20 tons of cargo capacity on each flight. This fast cargo service will offer new opportunities for companies looking to export and import goods such as high-tech products and e-commerce between prime markets in the UK and US.
"We are incredibly excited to launch this new service between Austin and London Heathrow," said Juha Jarvinen, Chief Commercial Officer at Virgin Atlantic. "With an impressive food, arts and music scene, we know it's a destination our British customers will love to explore."

"The US has been our heartland for more than 37 years since our first flight to New York City in 1984. Since US borders opened to UK travelers on November 8, it feels extra special to be launching new flying, especially to the fantastic city of Austin.

"There are so many synergies between Virgin Atlantic and the city of Austin. We love their philosophy and desire to celebrate local brands, businesses and communities and we cannot wait to welcome customers, both existing and new onboard, flying them safely to explore this fabulously quirky city."

Flights, which will operate Monday, Wednesday, Friday and Sunday, are on sale starting Wednesday, January 12th. Flight number VS232 will depart Austin at 6:05 PM and arrive in London at 9:00 AM for a next-day arrival, with return flights departing London at 11:35 PM and arriving in Austin at 4:05 PM. All times are local.