More states want to restrict how LGBTQ+ people, issues are discussed in schools
At least seven state legislatures are discussing whether to regulate how textbooks, teachers and school curriculums talk about gender and sexualities.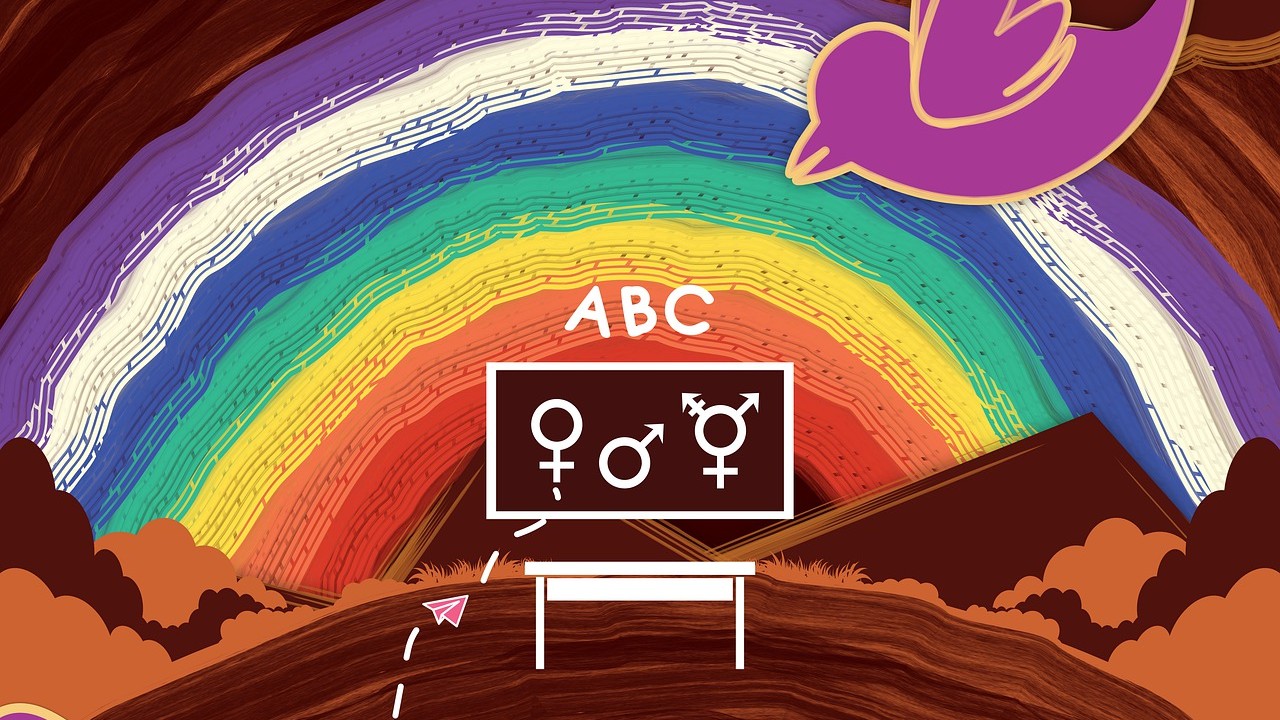 This story was originally published by The 19th

At least seven states have introduced bills to regulate how textbooks and school curriculums talk about LGBTQ+ people or how teachers can discuss gender identity and sexual orientation with students.
None have become law, although some — like Florida's bill on classroom discussion, called the "Don't Say Gay" bill by advocates — are advancing in state legislatures, and more could be introduced as the year continues. These bills focused on schools are at the nexus of two movements: adding restrictions to LGBTQ+ youth and limiting what can be taught in schools. The fights over sex and gender are happening alongside those over teaching about bias and systemic racism.
Proponents of the curriculum bills say that they are designed to give parents a say in their kids' schools and protect kids. But LGBTQ+ advocates say the bills, if they become law, will put already at-risk kids in more danger of mental health issues or bullying — and even put them at risk of being outed to their families.
While many of the nearly 150 anti-LGBTQ+ bills brought so far focus on restricting gender-affirming health care access and limiting transgender students' ability to play in school sports, according to the ACLU's count, the number of bills focused on education or curriculum restrictions is rising compared with last year.
Some measures are more severe than others: A proposed Tennessee bill would ban public school textbooks that "promote, normalize, support, or address lesbian, gay, bisexual or transgender (LGBT) issues or lifestyles." An Oklahoma bill would require school libraries to remove books related to LGBTQ+ issues. In Arizona, another bill would require parents' written permission for students to join any student group or club involving gender identity and sexuality.
Most prominently, in Florida a proposed bill that is moving through House committees would prohibit school districts from encouraging classroom discussions on gender identity or sexual orientation and allow parents to sue if a school violates that agreement. The companion bill passed Florida's Senate education committee on Tuesday, and advocacy groups including Equality Florida expressed frustration that public testimony was halted early.
Republican Florida Gov. Ron DeSantis appeared to endorse the effort at a Monday press event, linking school discussions about gender identity with critical race theory, an educational framework created 40 years ago that argues the country's legacy of racism and slavery still affects Black Americans.
"We've seen instances of students being told by different folks in school, 'Oh, well, don't worry, don't pick your gender yet, do all this other stuff.' They won't tell the parents about these discussions that are happening. That is entirely inappropriate," DeSantis said, adding that "I don't think it's going on in large numbers."
The White House denounced Florida's bill in an emailed statement on Tuesday, adding that the legislation "is not an isolated action," as more Republican lawmakers "take actions to regulate what students can or cannot read, what they can or cannot learn, and most troubling, who they can or cannot be."
Jeanne Nettles, who teaches 7th and 8th grade in St. Johns County, Florida, said the bill could make some of her students — such as those with two moms or two dads — feel like they need to hide parts of themselves at school.
"Are they not allowed to talk about their home life? … What are you trying to tell them by saying 'you can't talk about it'?" she said in an interview after the school day had ended.
She also feels it's her responsibility as a teacher to be there for students who aren't ready to talk to their parents about their gender identity or sexual orientation. She's a safe adult in their lives that they can talk to, she said — and being bisexual has underscored to her the importance of being an out and visible ally for students.
Lawmakers' heightened interest in reining in students' exposure to LGBTQ+ issues comes during a record-setting legislative onslaught against trans youth in particular. It also follows a year during which some school districts banned Pride flags as political speech and as part of a broader push from the right to censor or ban books about race, sex and gender.
"All of those efforts are related," said Aaron Ridings, director of public policy at the Gay, Lesbian and Straight Education Network (GLSEN). They are part of a broader political push to exclude queer youth and reduce their access to educational opportunities, he said.
"These heavy-handed mandates around parental and family involvement are really unhelpful and increase the risk of LGBTQ+ young people being outed to families and parents who may not be affirming," Ridings said.
Family notification is the goal of several initiatives. Bills recently brought in Arizona and Alabama call for schools — or specifically teachers, counselors, and nurses — to inform parents about a student questioning their gender identity or being transgender.
While anti-LGBTQ+ curriculum bills are not new, they have not had this kind of emphasis behind them before, said Cathryn Oakley, state legislative director and senior counsel at the Human Rights Campaign. She expects to see more of them as the year progresses.
HRC is especially concerned with how the bills frame restrictions on LGBTQ+ students as supporting parents' rights, she said — including mandating that parents should know if their child comes out at school, but not at home.
"If a kid isn't safe coming out at home, or they're not sure, coming out to a guidance counselor is perhaps a significantly better idea," she said.
Austin Johnson, who teaches sociology at Kenyon College and studies LGBTQ+ health, is worried that bills focused on schools — amid other anti-trans legislation — will make the growing problem of poor mental health among LGBTQ+ youth even worse.
"It's a perfect storm for exacerbating what's already a growing problem," he said. In his own research with 18- to 24-year-olds last fall, which is expected to be peer-reviewed in March, he found that most queer kids are experiencing poor mental health.
Hannah Willard, vice president of government affairs for Freedom for All Americans, said the organization is also seeing an increase in legislation impacting LGBTQ+ kids experience at school — and the overlap between anti-LGBTQ bills focused on schools and curriculums, combined with increased pressure within school districts to ban LGBTQ+ books and flags, also adds further precarity to the situation.
"There are a lot of bills that seek to ban diversity, education, inclusion and critical race theory that also seek to ban curriculum and conversations about sexual orientation and gender identity and different family structures," she said.
South Dakota is the first state this year to sign an anti-trans bill into law — banning trans girls from playing on girls' sports teams in schools. The White House condemned lawmakers in the state on Monday for passing the bill.
Johnson said that, if he had been able to learn about what being transgender meant in high school — especially from a teacher — that would have alleviated the despair that enveloped him; despair that he couldn't understand or find words for on his own.
"I think it would have totally changed my life," he said. "I think that I would have made different choices in terms of self care. … I didn't know myself, so it was hard to care for myself."
The 19th is an independent, nonprofit newsroom reporting at the intersection of gender, politics and policy.


Under Katy ISD gender policy, student identities disclosed to parents 19 times since August
Public records obtained by the Houston Landing offer the first glimpse at how often the new, hotly contested policy has been used to disclose LGBTQ+ students' identities to parents — even if the students aren't ready.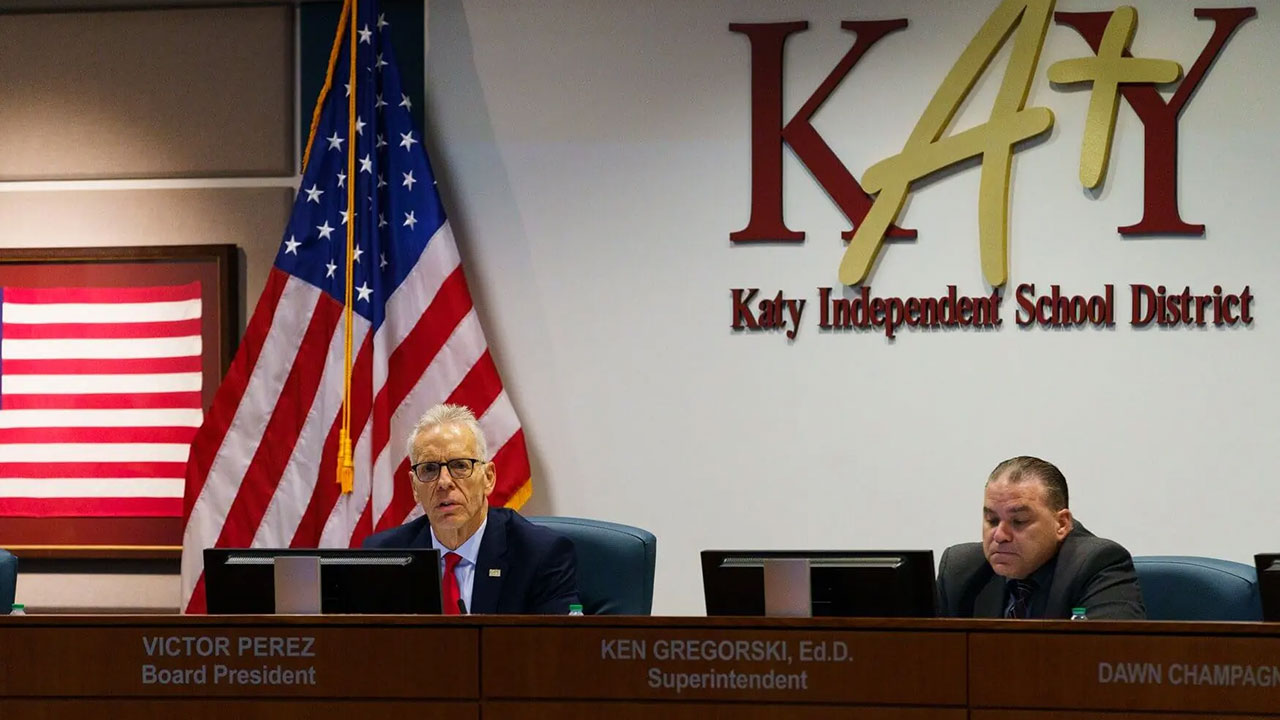 Since narrowly passing a controversial gender policy two months ago, Katy Independent School District has sent 19 notifications informing parents that their child identified themselves as transgender or requested to use different names or pronouns at school.
The number of parental notifications, obtained by the Houston Landing through a public records request, is the first glimpse at how often the new, hotly contested policy has been used to disclose LGBTQ+ students' identities to parents — even if the students aren't ready.
So far, the district averages a notification to a parent roughly once every three days.
The district's policy requires staff to inform parents if their student requests to use different pronouns or names, or if they identify themselves as transgender — and obtain written parental consent to comply with the request. It also prohibits employees from asking for students' preferred pronouns and discussing "gender fluidity," and requires students to use bathrooms that align with their sex assigned at birth.
Jarred Burton, a student leader at Tompkins High School's Sexuality and Gender Alliance, said the number of notifications already sent to parents is both depressing and surprising. Critics, including Katy parents, LGBTQ+ students and local advocates, have blasted the policy as a dangerous measure with the potential to expose students' gender identities to unsupportive parents, further harming a community that already faces a higher risk of mental health issues than their peers.
"It's just sad to see this actually happening," Burton said. "It shows that (the policy) is not a bluff."
Board members who supported the policy hailed it as a measure that would center parents' right to be informed about their child's gender identity and protect teachers from making uncomfortable decisions about concealing such information from parents.
"(Parents are) supposed to be looking after the health and welfare of their child," Board President Victor Perez said at a late August meeting. "Withholding that information from the parent, that is a great burden on staff."
It's unclear how many parents were already aware of their child's gender identity. District officials also did not make any board members available for an interview on the matter.
"The policy is intended to provide parents and guardians the opportunity to be made aware of their child's name change request, and the opportunity to grant or deny approval of said request," Katy spokesperson Nick Petito said in a statement Wednesday.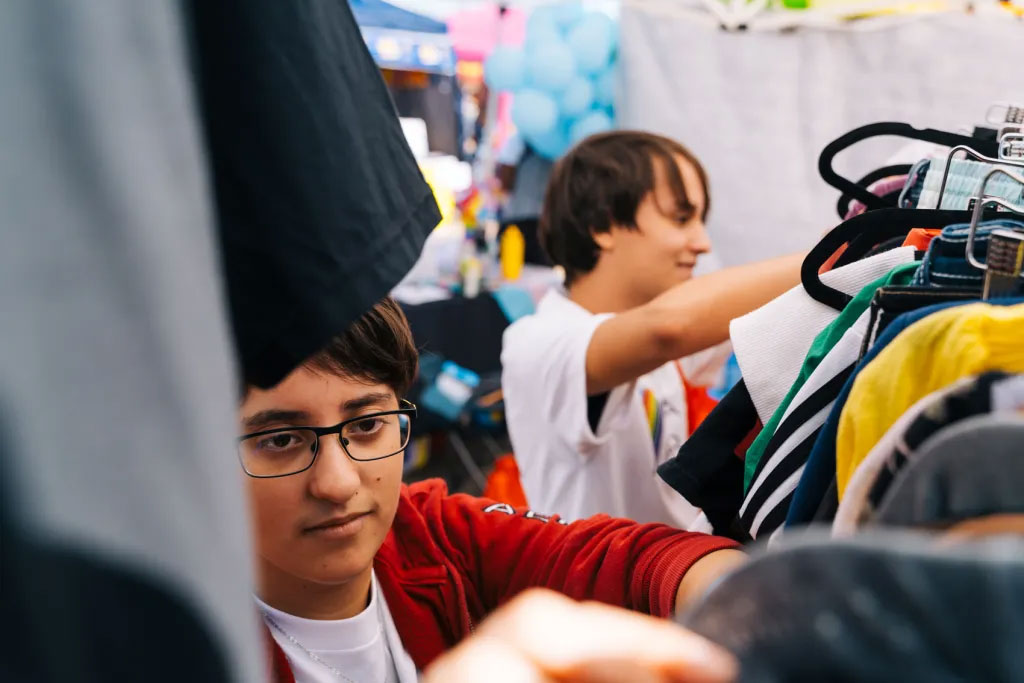 Ash Thornton, a transgender man and a junior at Tompkins High School, said the number of notifications being sent home will discourage LGBTQ+ students from feeling safe to explore their identities.
"It signals that it's something bad, them being transgender or expressing gender in a way that's different," Thornton said. "It definitely messes up student-teacher relationships."
Employees are not required to comply with a student's name or pronoun change even if a parent gives consent, the policy states.
One staff member on every campus is responsible for processing and sending notifications to parents and guardians, Petito said. The policy makes an exception for "cases of suspected abuse."
Students belonging to LGBTQ+ clubs have told the Landing the policy has caused their schools to become less of a safe space and has instilled fear among LGBTQ+ youth in Katy.
"There's just been this looming cloud of dread over a lot of people," Burton said in a September interview. "There's gonna be a lot of people that get in trouble by their parents or get hurt. … It just sometimes keeps me up at night a little bit because it's hard to imagine how much hate people can have to pass something like this."
The number of notifications sent to parents to date leaves Thornton to wonder what else is to come.
"It's only been two months and there's already 19, how many more people are going to be affected by even just the end of the semester?" he said.
The Houston Landing is a nonprofit newsroom devoted to public service journalism for all Houstonians.
This article first appeared on the Houston Landing and is republished here with permission.
U.S. Department of Education reaffirms Baylor's religious exemption in response to sexual harassment complaints
The university had asked the federal agency to dismiss sexual harassment complaints by LGBTQ+ students, arguing that the claims infringed on the school's religious tenets.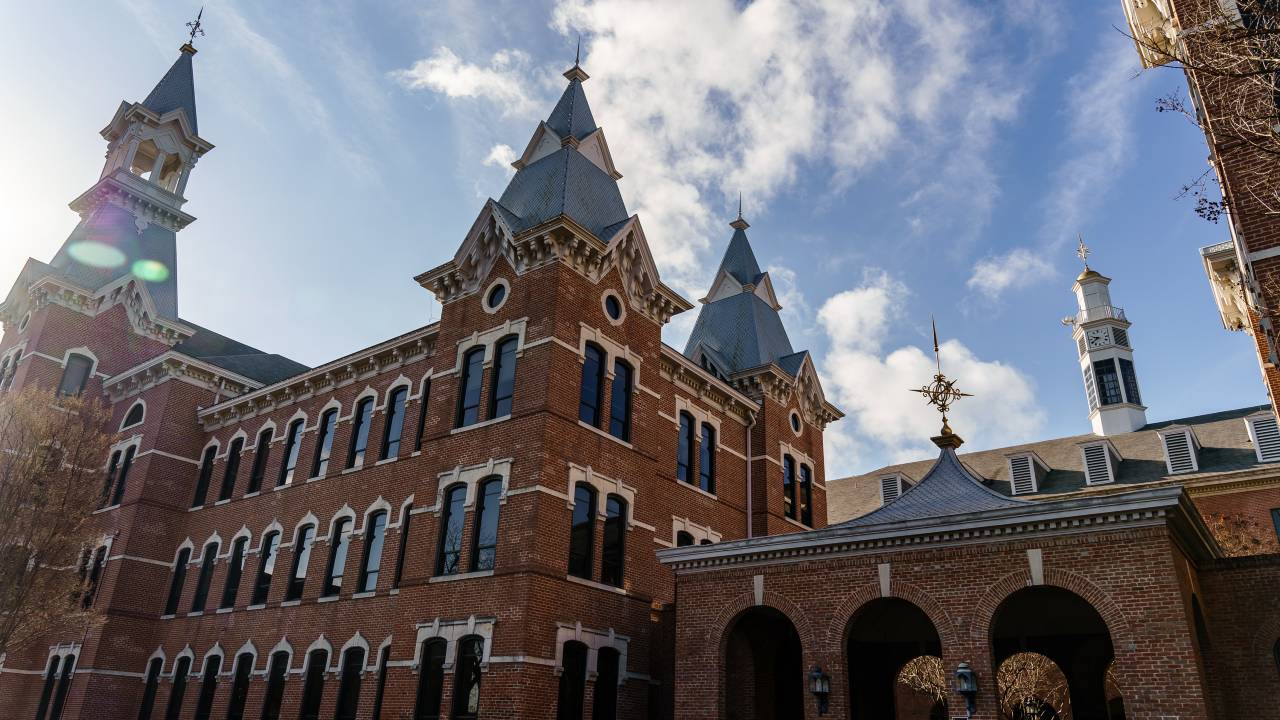 This article originally appeared in The Texas Tribune

The U.S Department of Education exempted Baylor University from sexual harassment claims regulated under Title IX last month after the Christian university asked the agency to dismiss discrimination complaints made by students, arguing that the claims were inconsistent with the university's religious tenets.
After LGBTQ+ students filed several Title IX discrimination complaints against the Waco-based university — in one case for failing to address homophobic harassment by a former student's peers — Baylor wrote to the agency's Office for Civil Rights, arguing that the federal government previously recognized that the university is exempt from certain aspects of civil rights laws.
Lori Fogleman, the university's assistant vice president of media and public relations, lamented that Baylor's religious exemption was being mischaracterized as a "broad-based exception to sexual harassment."
Instead, she said in a statement that "Baylor is responding to current considerations by the U.S. Department of Education to move to an expanded definition of sexual harassment, which could infringe on Baylor's rights under the U.S. Constitution, as well as Title IX, to conduct its affairs in a manner consistent with its religious beliefs."
Title IX, the federal civil rights law that protects against sex-based discrimination in educational programs and activities, has expanded in recent years. In 2021, President Joe Biden said those protections should also include LGBTQ+ students.
The expansion has exposed rifts between faith-based or conservative-led public schools and universities and LGBTQ+ people seeking protection.
In May, Baylor President Linda Livingstone sent a letter to the federal education agency requesting that its civil rights office dismiss several complaints made by LGBTQ+ students, citing the university's stance against same-sex relationships and sexual conduct.
Livingstone wrote that because Baylor believes marriage is between a man and a woman and "affirms the biblical understanding of sexuality as a gift from God," the university should be exempt from Title IX requirements that contradict those Baptist doctrines.
The agency responded in July with a list of Title IX provisions that Baylor was exempt from on the grounds "that they are inconsistent with the University's religious tenets." Included in that list were regulations prohibiting sexual harassment.
Baylor's request for a religious exemption to Title IX can be traced to several discrimination complaints LGBTQ+ students filed as long as two years ago.
While she was a student at Baylor, Veronica Bonifacio Penales found sticky notes with homophobic slurs on her dorm room door. She said she received similar comments from peers on social media. Claiming Baylor did nothing to address the harassment, Penales filed a discrimination complaint against the university in March 2021.
Penales also claimed the university's policies on gay and lesbian relationships forced her to hide her sexual orientation as a queer woman, despite Baylor saying it values diversity and inclusion.
She took issue with the school's civil rights policy, which states that as a religiously controlled university, Baylor is exempt from complying with certain aspects of civil rights laws.
"This statement tells me that Baylor cares more about its right to discriminate against queer and other students than it does about the health and safety of its queer and other students," Penales wrote in her declaration for the discrimination complaint.
More than two years after Penales filed her complaint, Baylor received notice from the federal agency that its religious exemption to Title IX includes sexual harassment prohibitions.
The education department's letter doesn't mean Penales' complaint is immediately closed, but that's a likely outcome, said Paul Carlos Southwick, director of the Religious Exemption Accountability Project, an advocacy group that filed a complaint on behalf of Penales. The civil rights office still needs to determine if Penales' Title IX complaint should be dismissed, Southwick said.
Southwick said in the history of Title IX, no other university has requested such an exemption.
"It doesn't appear to meet a wholesale exemption from sexual harassment regulations, but the language is really vague in general," Southwick said.
Elizabeth Reiner Platt, the director of the Law, Rights, and Religion Project at Columbia Law School, said in a statement to The Texas Tribune that this exemption was disappointing coming from a governmental agency tasked with protecting civil rights.
"This decision is the latest example of religious exemptions being expanded in ways that undermine equality rights and, ultimately, harm religious communities," she said.
Baylor has a rocky history with Title IX compliance. In 2016, the education department investigated the university over allegations that it failed to address numerous sexual violence claims, many of which were made against football players.
Both head football coach Art Briles and university President Ken Starr were ousted after a damning report found that administrators failed to notify authorities of allegations against football players, even after speaking with victims.
Disclosure: Baylor University has been a financial supporter of The Texas Tribune, a nonprofit, nonpartisan news organization that is funded in part by donations from members, foundations and corporate sponsors. Financial supporters play no role in the Tribune's journalism. Find a complete list of them here.
The Texas Tribune is a nonpartisan, nonprofit media organization that informs Texans — and engages with them – about public policy, politics, government and statewide issues.
UT Austin will allow students to live together on campus regardless of gender or sexual identity
The two-year pilot program comes after at least 15 years of students asking for the change. It will allow UT-Austin students to live together in certain residence halls with students of any gender or sexual identity.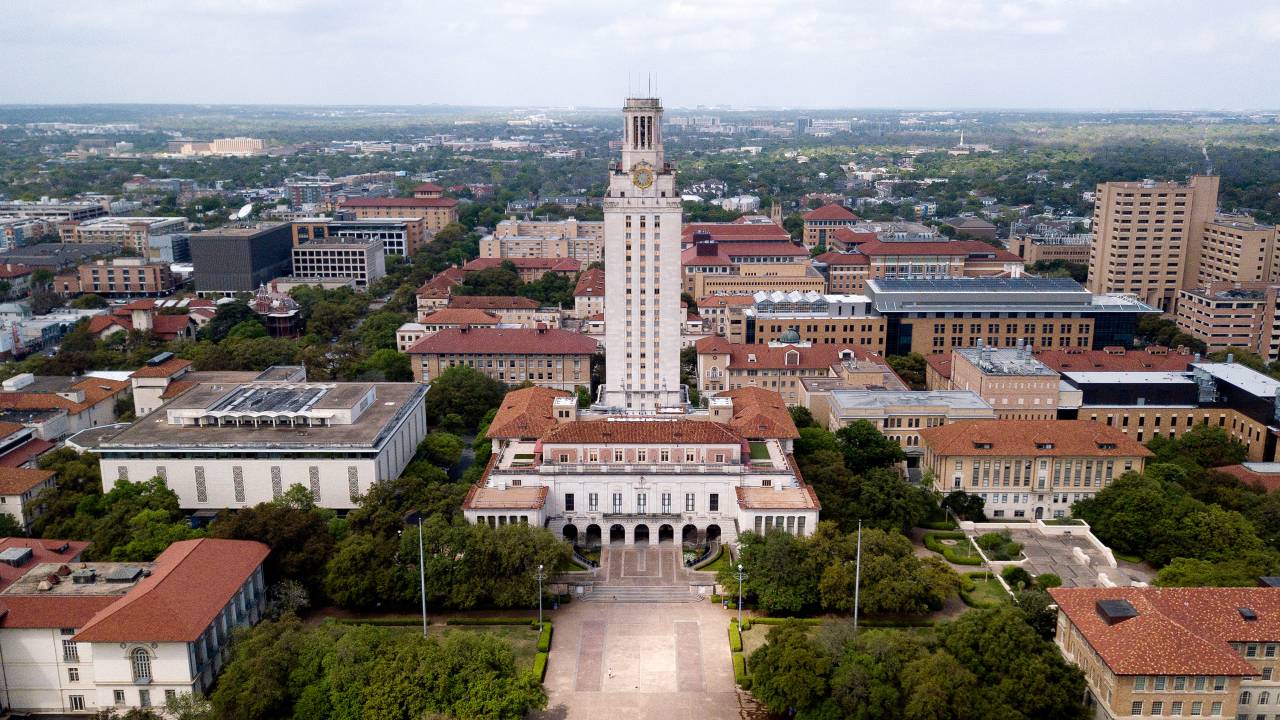 This article originally appeared in The Texas Tribune

The University of Texas at Austin is starting a two-year pilot program next fall that will allow students to live together in certain campus residence halls regardless of their gender or sexual identity.
Called the "Family and Friend Expanded Roommate Option," any UT-Austin student can select any other UT-Austin as a roommate.
Student advocates have been pushing the university to create a gender-inclusive housing option since at least 2006, according to Adrienne Hunter, a senior and transgender woman who has advocated for the change over the past few years.
"This is the result of so many students working on this issue," she said. "It's something in my opinion that is tangibly going to lead to so many students, trans students, feel[ing] included."
According to a housing page on the university's website, the university said it is allowing for this option to build better community engagement.
"This helps enhance our residents' sense of belonging and improve our competitiveness with the Austin market and other institutions," the university said on its website. "It also allows us to be more responsive to student needs."
Traditionally, dorms, even co-ed ones, have been designed to separate by sex students sharing a room. The new pilot policy applies to dorms where students have private bathrooms either shared among roommates or suitemates.
Hunter said that UT housing would handle requests for more gender-inclusive housing situations on a case-by-case basis, but she said it sometimes posed problems for students who have yet to discuss their sexual identity to their parents and did not want to email about their situation for fear their parents might accidentally find out.
"To have the burden on the student to do this outreach instead of having this system was something a lot of students didn't feel comfortable with," she said.
Earlier this year, the Queer Student Alliance at UT-Austin issued its first report on the state of LGBTQIA+ students since 2006. They surveyed more than 2,000 students on campus. It found while the vast majority of students who identify as cisgender felt comfortable expressing their gender identity on and off campus, transgender students in particular felt much less comfortable expressing their gender identity in on-campus housing than off-campus housing.
The report recommended instituting gender-inclusive housing with a web page that uses clear language and definitions of gender-inclusive housing policies.
Hunter said she and others used this data to make a case to UT-Austin President Jay Hartzell. The university eventually created a working group of students, faculty and staff, which provided feedback to the university as it developed a policy.
The decision to begin this pilot project comes at a politically fraught time for transgender rights in the state. In February, Gov. Greg Abbott instructed the state's Department of Family and Protective Services to investigate families who provide gender-affirming health care to their transgender children, for child abuse.
A spokesperson for UT-Austin did not immediately respond to questions about why the university started this pilot program now or why the university did not identify the new policy as "gender inclusive housing," as other universities across the state and country have done.
In Texas, a handful of other universities across the state already have gender-inclusive housing, including the University of Texas at Dallas and the University of Texas at San Antonio. The University of Houston has a "living learning community" that is gender-inclusive in two of its residence halls.
In fall 2020, Texas Tech University in Lubbock created a housing option that went into effect in 2021 that allows students in the West Village residence hall to allow eligible students to live together in the same apartment on-campus regardless of gender.
Disclosure: Texas Tech University, University of Texas – Dallas, University of Texas at Austin, University of Texas at San Antonio and University of Houston have been financial supporters of The Texas Tribune, a nonprofit, nonpartisan news organization that is funded in part by donations from members, foundations and corporate sponsors. Financial supporters play no role in the Tribune's journalism. Find a complete list of them here.
The Texas Tribune is a nonpartisan, nonprofit media organization that informs Texans — and engages with them – about public policy, politics, government and statewide issues.