Austin's Queen of Camp Competes on Camp Wannakiki S3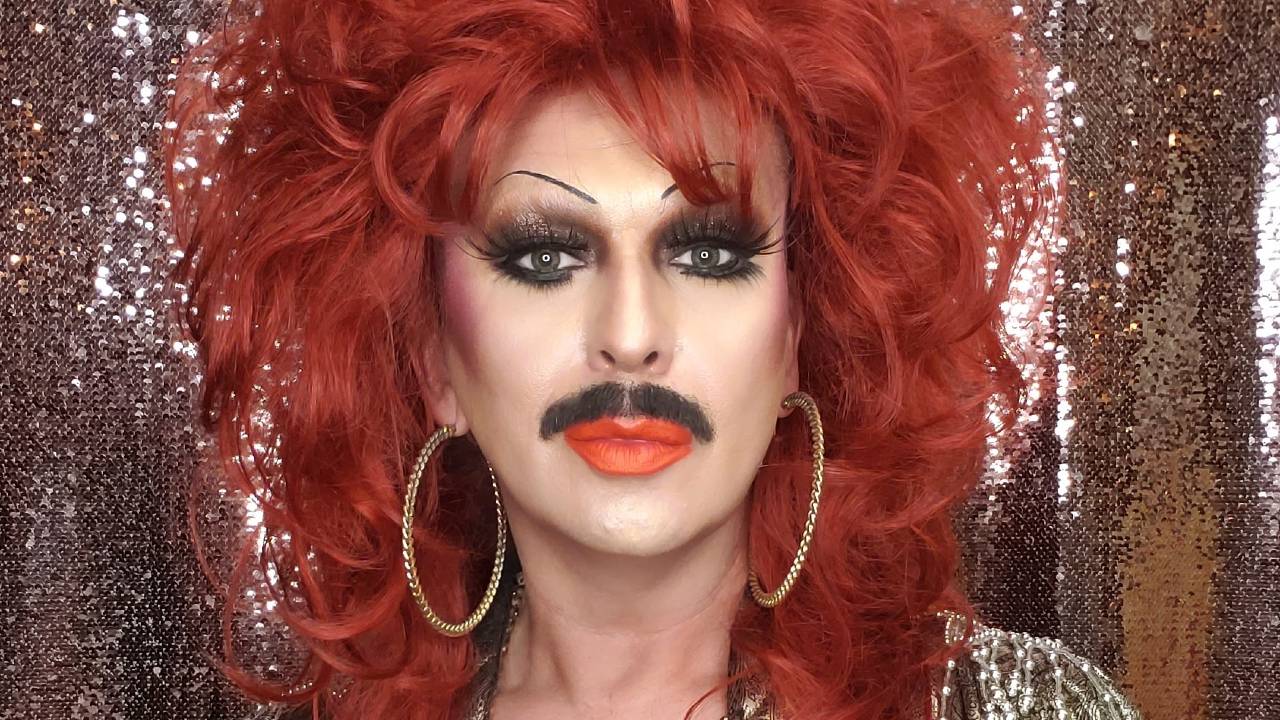 Spoilers ahead! If you haven't seen the first episode of Camp Wannakiki season 3 turn back now. To watch it, head here. Then come back and read more about your hometown queen, Bulimianne Rhapsody.
Content warning: This post discusses sexual assault
Attention, campers! Summer camp just got a whole lot raunchier–in the best way! Austin's very own Bulimianne Rhapsody made her TV-debut on the third season of drag reality competition Camp Wannakiki on June 24.
Camp Wannakiki is a whole lot like RuPaul's Drag Race and Dragula, but think campier. For those who didn't watch the 2019 Met Gala, camp, as defined by Merriam-Webster, is "a style or mode of personal or creative expression that is absurdly exaggerated and often fuses elements of high and popular culture." Tl;dr: Camp is over the top, and for those that haven't had the opportunity to see Bulimianne perform, she fits the definition to a T.
The show's creators, duo Apple Brown Betty and Cherry Pi (known jointly as the Sugarbaker Twins), brought ten contestants to a Wisconsin summer camp to crown the third Queen (or King) of Camp. Bulimianne's intro look is one that very few people could pull off, sporting a houndstooth jacket over her camp t-shirt with a polka dot skirt. The first episode lived up to the quintessential summer camp: icebreakers, kickball, and talent show splitting the group into red and blue teams. Not surprisingly, our ATX queen on team blue took the first W! From auditions to filming during a pandemic, the road to Camp was a short, but interesting journey for Bulmianne.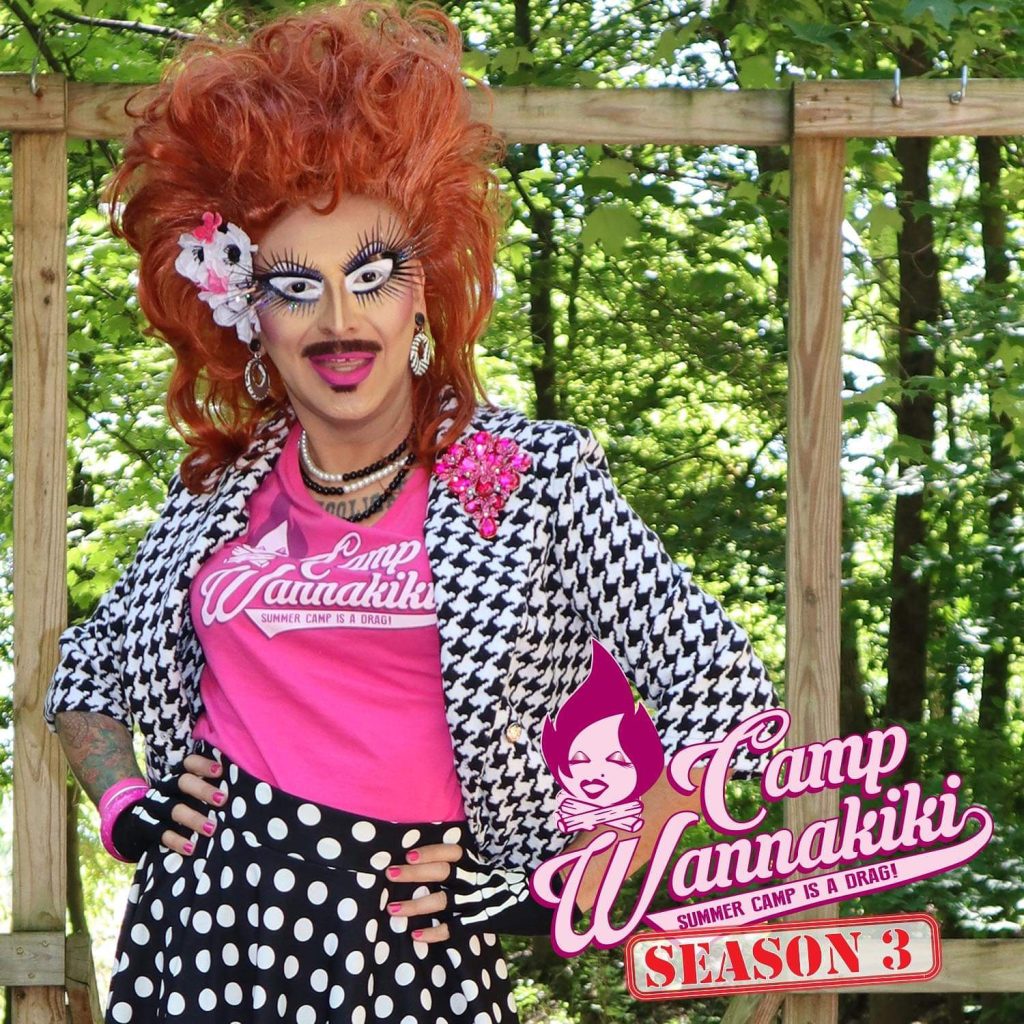 It all started at Elysium, Bulimianne's home bar-away-from-home, at Austin's International Drag Fest in 2019. Cue a performance to Robin's Dancing On My Own, but with a small Mexican parodical twist: sub "dancing" for "churros". Following the performance, the surprise guest in the audience, the Sugarbakers, encouraged Bulimianne to drop in for open auditions the following day.
So, naturally she brought churros.
"I just walked in with a 'here's the churros' that I promised," Bulimianne said. Though she was late because she took too long getting ready (drag-queen time), she stuck it out, waited for an unnecessary classic selfie opportunity, and persuaded an audition. With a video submission later in the process, she secured her spot on the cast.
Pastries or not, after 15 years of drag, the world is finally getting to get a taste of the psychedelic, campy (literally!), mustached queen that Bulimianne brings to her entertainment. As an intro to her drag, she explained "my dad's Mexican-American, my mom is a ginger, so I'm one spicy broad."
Around town she's known for being more than just spicy. Bulimianne is the notorious director and producer of the award-winning troupe, PooPoo Platter, which ultimately gave birth to the alternative Red River drag scene.
Part of that PooPoo cast is Bulimianne's husband and drag wife, Louisianna Purchase. Her femme-fatale partner, no stranger to reality TV, placed in the top four of season three on The Boulet Brothers' Dragula. Though Bulimanne's got a little insight on what it was like, she said their stories aren't the same. Regardless, as we watch her story unfold during this season on Camp Wannakiki, Austin is graced with a bit of drag reality royalty.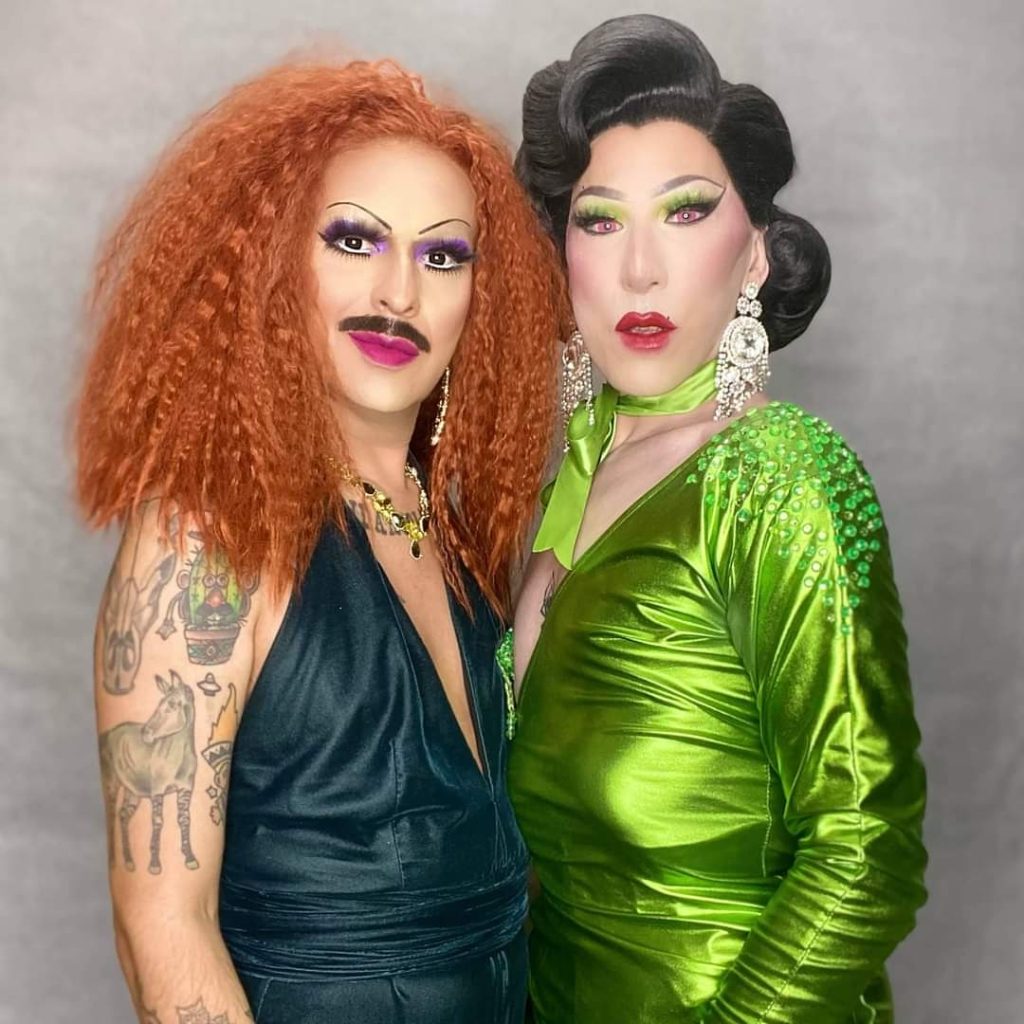 With the show being filmed during September of COVID-19, there were obviously some logistical precautions. No contestant could take public transportation, so Bulimianne took to the road to make the the longest trek of any contestant to the Midwest summer camp. Though it was a pandemic, there was a normalcy that the show provided to her. The intro of the first episode flashed a quick message to let viewers know that "all cast and crew were tested for COVID-19 and self-quarantined before filming began" to ensure everyone's safety.
"It felt good being around people and not having to worry about wearing masks and social distancing because we were all tested," Bulimianne said.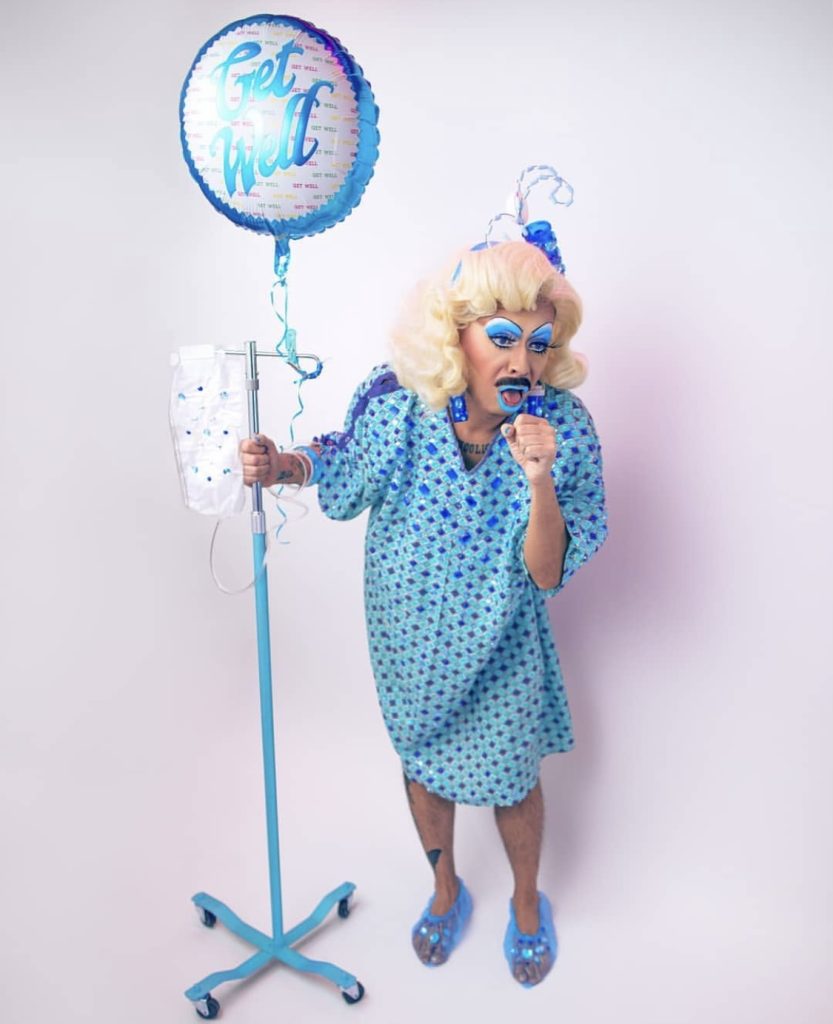 Closing out each episode, a disclaimer is quickly shown to let viewers know that after announcing the cast and filming, a contestant's appearance was reduced during editing, while not diminishing the work of the other contestants. Ultimately, it was brought to the show's "attention that a camper had been accused of assault in college and found in violation of the university's sexual misconduct policy."
The last two seasons of the show have taken a fork in the road from it's sister programs like Drag Race and Dragula, and have proven to be arguably dramaless. But in an age where we are starting to hold people responsible for their actions, it's important to note that this was a necessary step to keep this and future season's integrity and mission true.
"It made me question why I'm doing this? Did I make the right decision? Do I want to keep doing this?" Bulimianne pondered. "And there are still questions I have right now, and if I make a decision moving forward, there are repercussions on it from here on out."
Though sexual assault is rampant and a growing discussing, the show chooses to represent and highlight the nine other drag performers this season. The show closed with resources for anyone that is a victim of sexual assault urging them to reach out to the National Sexual Assault Hotline (800-656-4673).
To continue to follow the progress of Bulimianne and the other contestants, catch each episode three-days early by heading to Iron Bear every Monday 8 PM hosted by Bulimianne herself. For those who can't swing Mondays, they can stream new episodes every Thursday, at youtube.com/c/CampWannakiki.
For a more in-depth look at Bulimianne, follow her at @bulimiannerhapsody. You can expect a digital video performance of her looks every week for the rest of the season.

Drag Queens and Grocery Lists: Girls Gotta Eat
Portraits bring a simple message: Groceries are groceries, and love is love.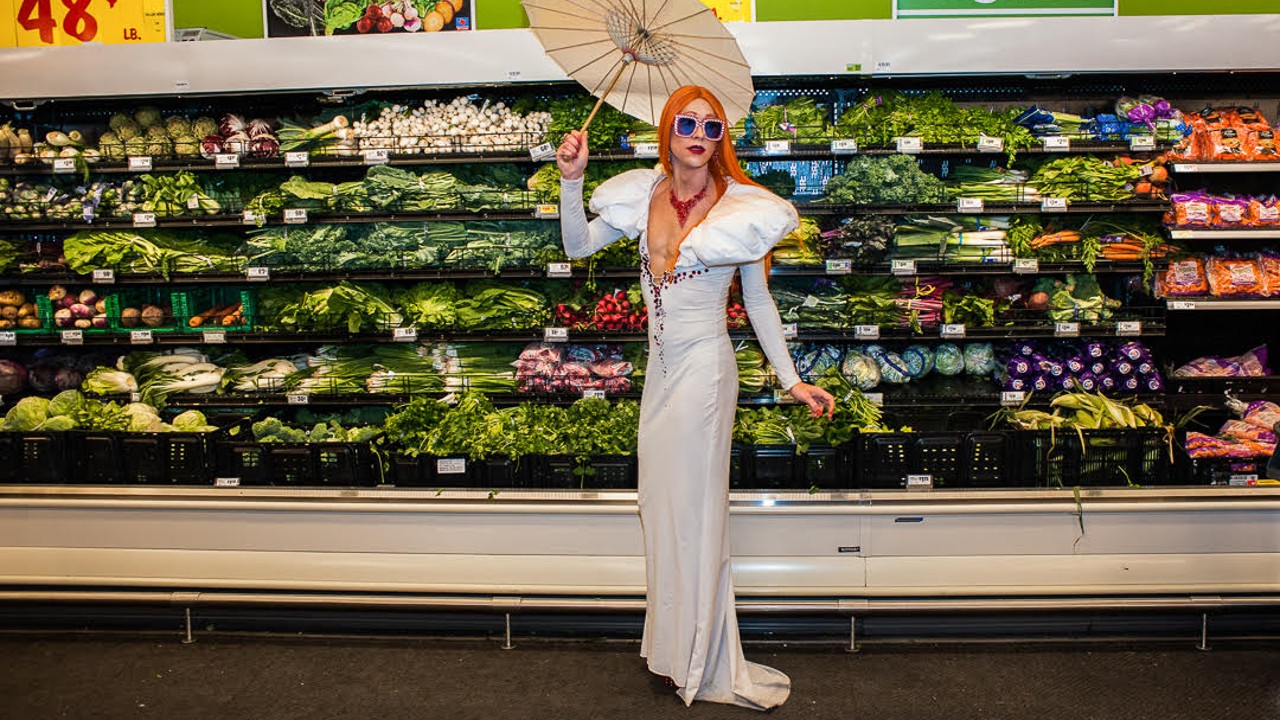 It was a humid afternoon on the patio of South Austin's Radio Coffee & Beer. An earlier downpour brought a rare coolness to the Texas summer heat, but not without a stickiness from the humidity. Around the corner, comes a bubble gum pink, jumpsuited and gold-sandalled Sarah Bork, five minutes late, with an aloof look that only an artist can sincerely pull off. We embrace in a post-vaccinated hug that seems to hit differently than the pre-COVID-19 hugs and immediately start chatting about her newest creative baby, Girls Gotta Eat.
The idea for Girls Gotta Eat came to fruition in 2018 when Bork was looking for a project to channel her distress of the heated political climate and her eldest daughter leaving the nest.
"I needed a place to put my anger and anxiety about the constant politically based division and about how my role as a parent was shifting," Bork said. "I was looking for something creatively immersive where I could invest a lot of energy and big feelings into bringing people together, and I wanted it to bring me joy because I was sad about my daughter leaving home."
Creative inspiration struck a few weeks later in an unusual place: the grocery store. Specifically, at the Kosher, cold cuts counter at the Far West H-E-B. Bork, a self-admitted lover of the grocery store, was shopping alone when two strangers caught her eye. It was a tattoo between the shoulder blades of the hourglass figure that caught her attention first, but as she approached it was the big white sunglasses and iridescent nails that drew her in. She would later learn they were Austin drag staple performers Rachel Mykels and The Brows of Texas, Nadine Hughes.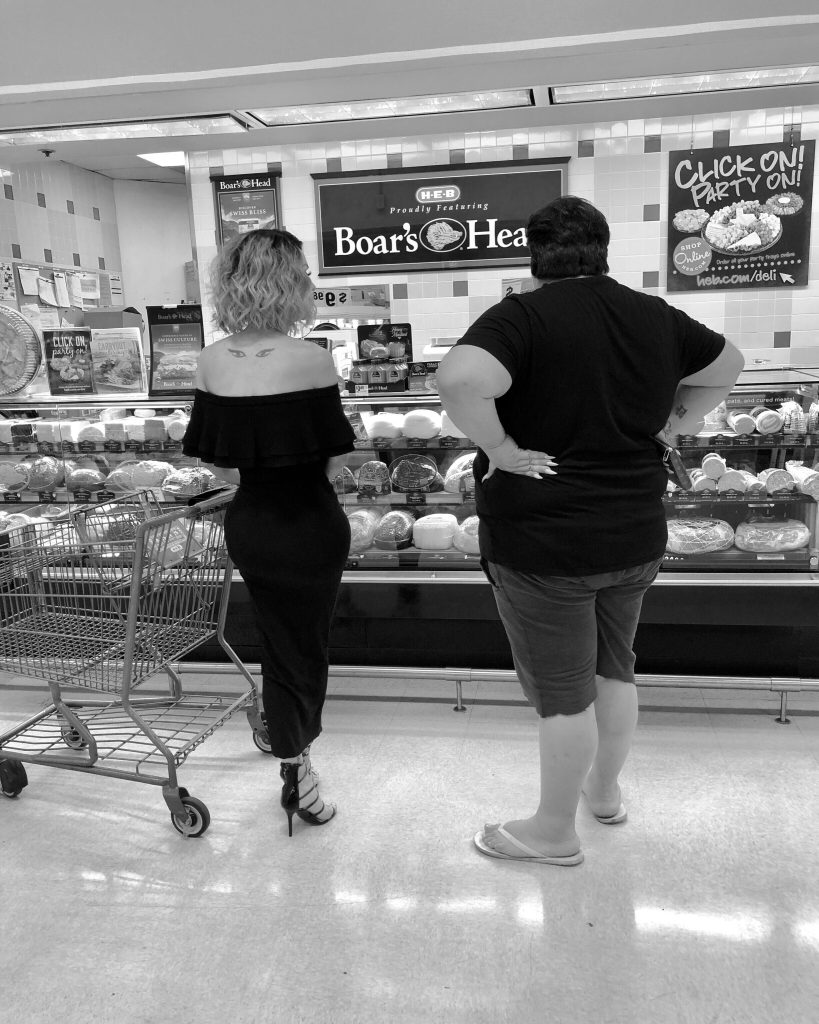 "I saw Nadine's eyebrow from the side and her hands on her back with her three-inch long, stiletto nails," Bork described. "That's when it clicked that of course drag queens are in the grocery store because a girls gotta eat."
It was a clearly downloaded message that Bork has now programmed into an ongoing series of interviews and photographs of local drag performers and their grocery shopping and eating habits. On the surface, the colorful and cinematic portraits seem joyful and lighthearted, but if viewers dig deeper they'll find an invitation to celebrate the commonality of the human experience, regardless of gender identity or expression, sexual orientation, political affiliation, or any other aspect that makes someone unique.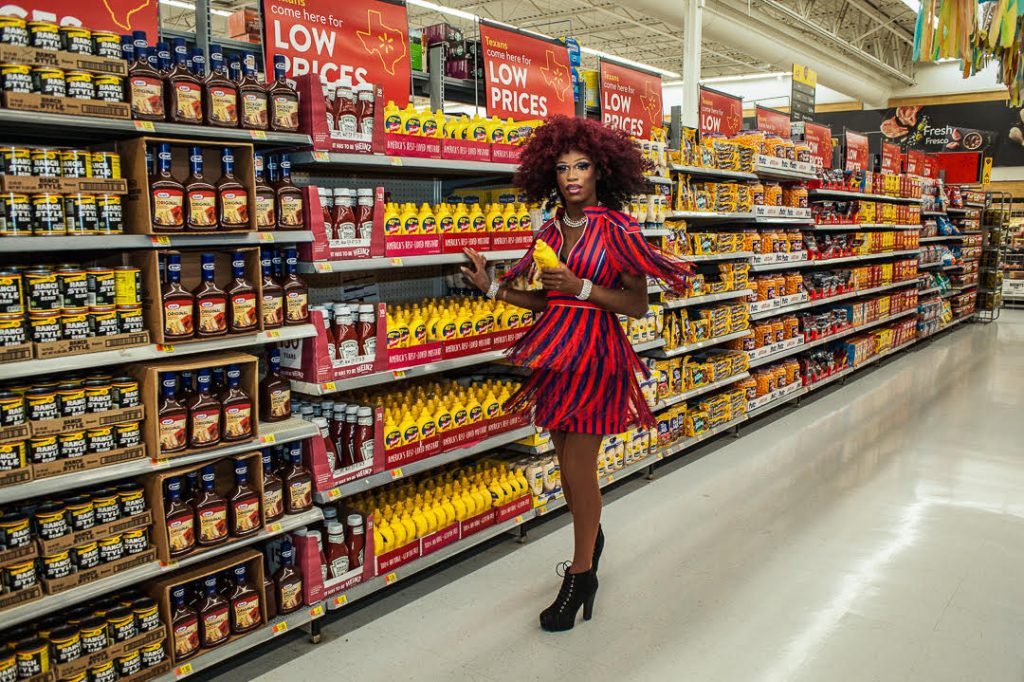 The impromptu run-in with Hughes and Mykels started to get Bork's gears turning. She wondered not just what's in a drag performer's cart and pantry, but how it could be interpreted by someone, like herself, that lives in a heteronormative bubble. Sitting down she wrote a list of questions about drag artists that she'd want to know. Most importantly, that these questions might allow someone outside of queer culture to find common ground and bridge the gap.
"If every Trump voter or anyone that thinks queer culture is a foreign or strange world could see what's on their grocery list, would that cause them to pause?" Bork pondered.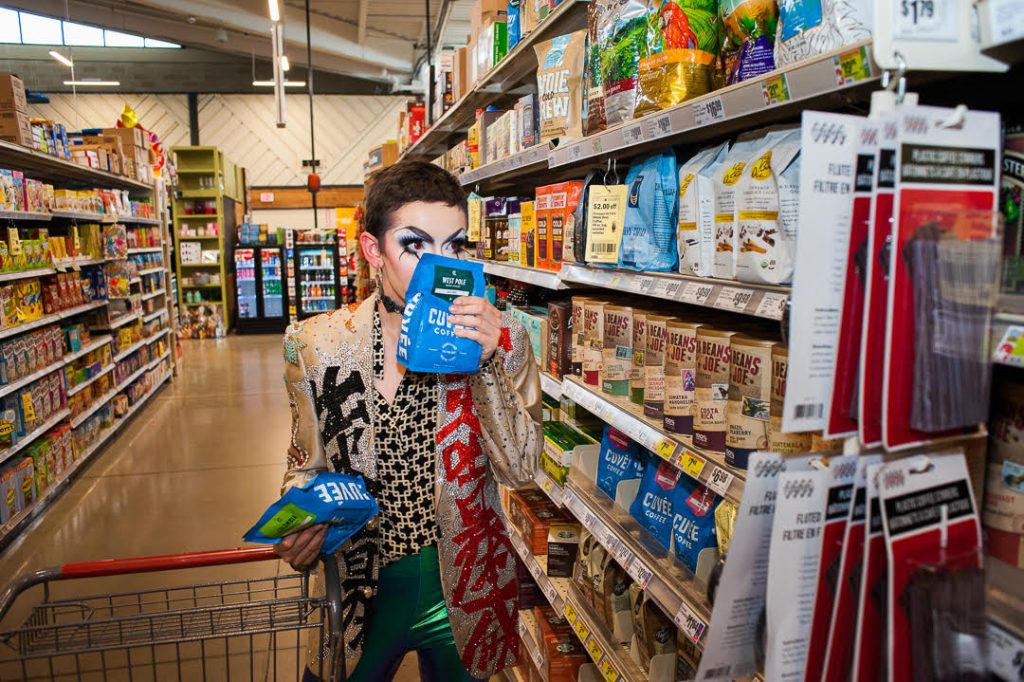 Though the project started with detailing the items that make it into the weekly shopping list of drag queens, Borks' interview questions touch on much more than just the receipt at the end of the experience. The questions range from how the performers take their coffee, special family recipes, methods of self-care, favorite book as a child, and, of course, the self-expression of their drag. Bork recalled how eye-opening this experience has been. With almost no experience with the artform of drag (not even an episode of RuPaul's Drag Race!), the intrigue was immediate with how much fun the performers were having. Her understanding of drag came in multiple mediums from getting to know the local drag artists, watching their shows, falling in love with their artistry, and interviewing them for Girls Gotta Eat.
"I didn't realize I was going to be learning about so many layers of story in their lives," Bork said. "Drag is so much more than men dressing up as women and through Girls Gotta Eat I have discovered that it is an incredibly expansive form of art for male or females that allows for an ever-evolving exploration of gender and self expression."
Oftentimes, Bork learns nuggets of self-discovery and wisdom that surfaces throughout these discussions that are more than the typical drag knowledge. One of the wisest things one of her subjects shared was advice she received when she was starting her career that stuck with Bork.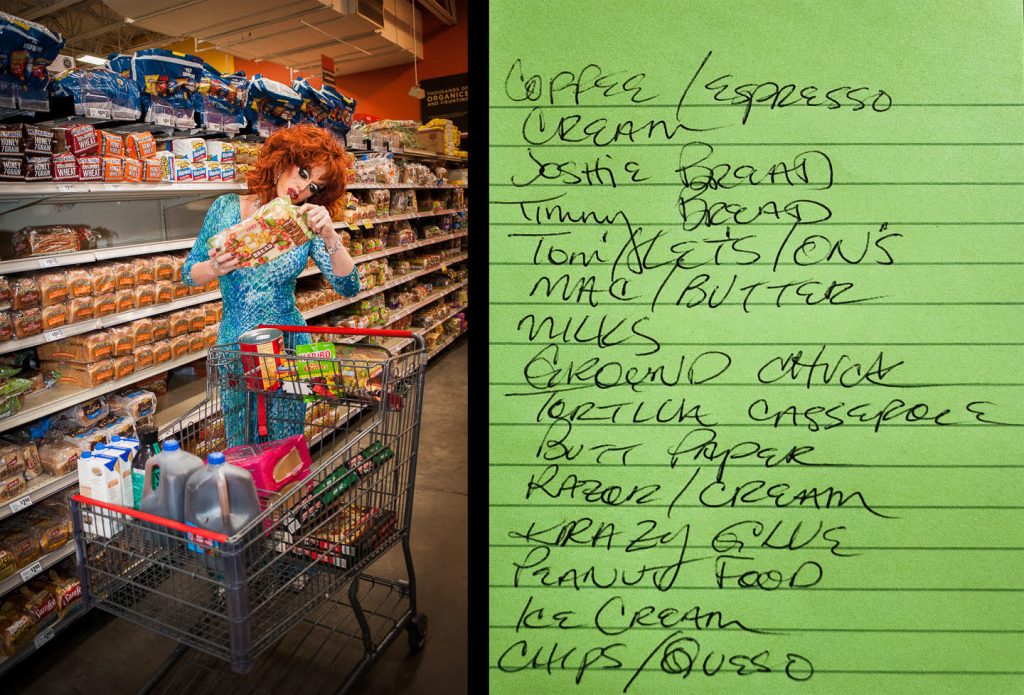 "The audience is not there to see the queen, but the queen is there to entertain and represent the audience," drag queen Sabel Scities told Bork. "That differentiation is so important for the baby queens to know because you are not there to be adored. If you are adored by your audience, you are doing an amazing job at making sure they feel special."
Scities, who now splits her time between Hawaii and New York, was an integral part in this project in the early stages.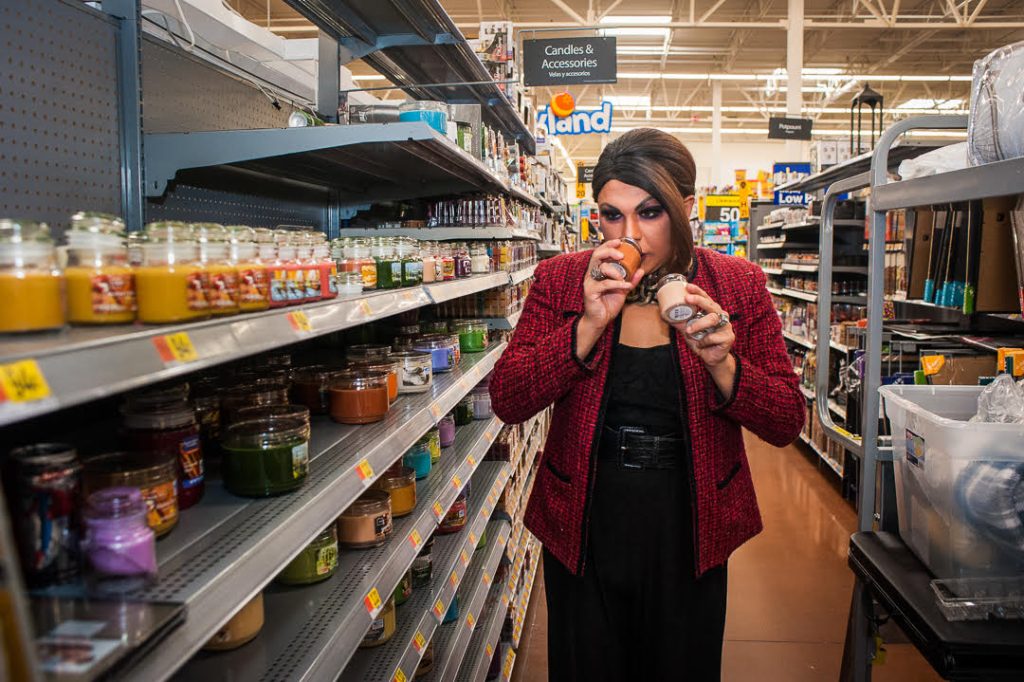 Prior to Bork's chance encounter at the deli counter, Bork had never even visited Fourth Street. Which is ironic considering she was at the original premiere of Paris Is Burning at the Sundance Film Festival, but that's a story for another day. After doing a pop-up photo booth at Highland Lounge for the late, design and fashion society columnist Stephen Moser event where she met and first photographed local drag queens Senator Colleen DeForrest, Lady Grackle, Simone Riviera, Lana Dahmer, and Sonova Bytch, Bork was invited to visit a couple of drag competitions around town.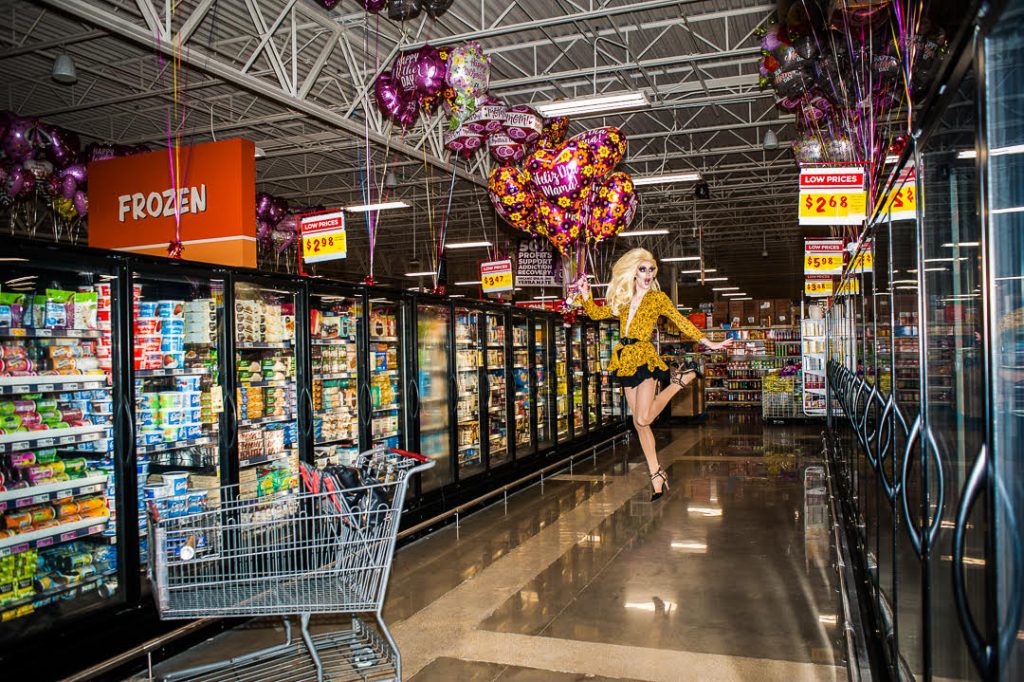 "I started at Drag Battle Royale hosted by Vegas Van Cartier and Amber Nicole Davenport," Bork recalled. "My brain works like a photojournalist's and I was in heaven witnessing the creative performances and the pageantry."
After Emerald Van Cartier was crowned on the last night, one of the girls suggested Bork continue her research and attend the already in progress Drag Class at Rain on 4th.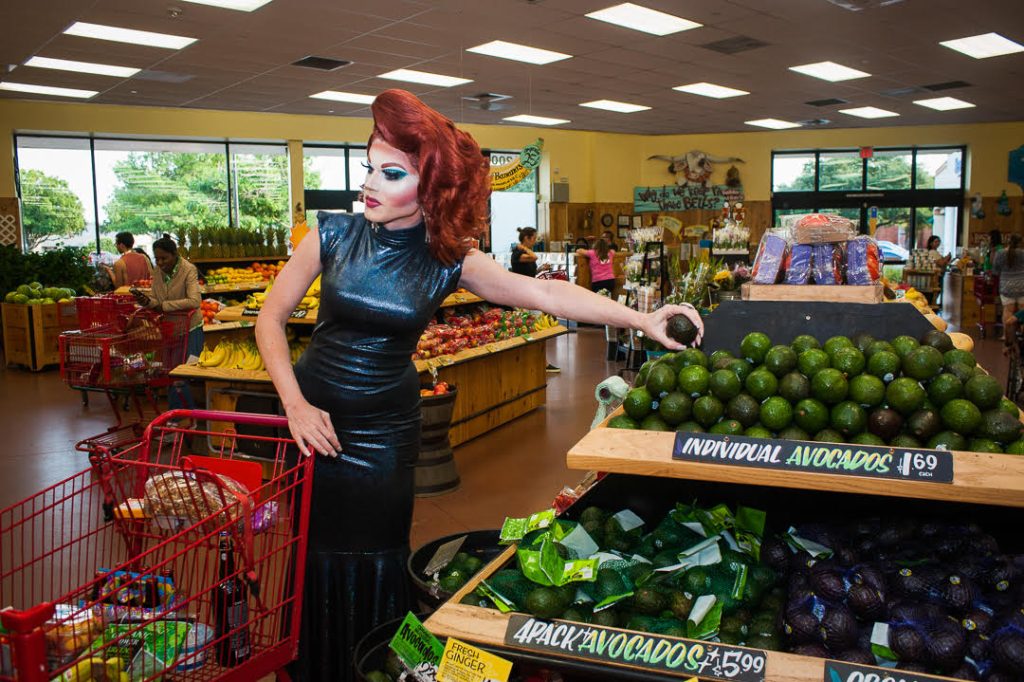 Drag Class took place twice a year and served to be a 101 on the artform of drag and performing for new performers. The competitors learned the ins and outs of hair, makeup, costuming, community outreach, and, ultimately, how to sell their brand.
"Once I started going to Drag Class I basically plugged in, I was a theater major in college and there was a ton of soul food for me," Bork said, getting visibly choked up. "Then I just kept coming back because I couldn't get enough, and I just felt so fed."
Almost immediately, Bork started taking pictures with the queens and fell in love with the performers' creativity. Noting an instant connection because as Bork put it "a photographer with a camera and drag queen is a match made in heaven."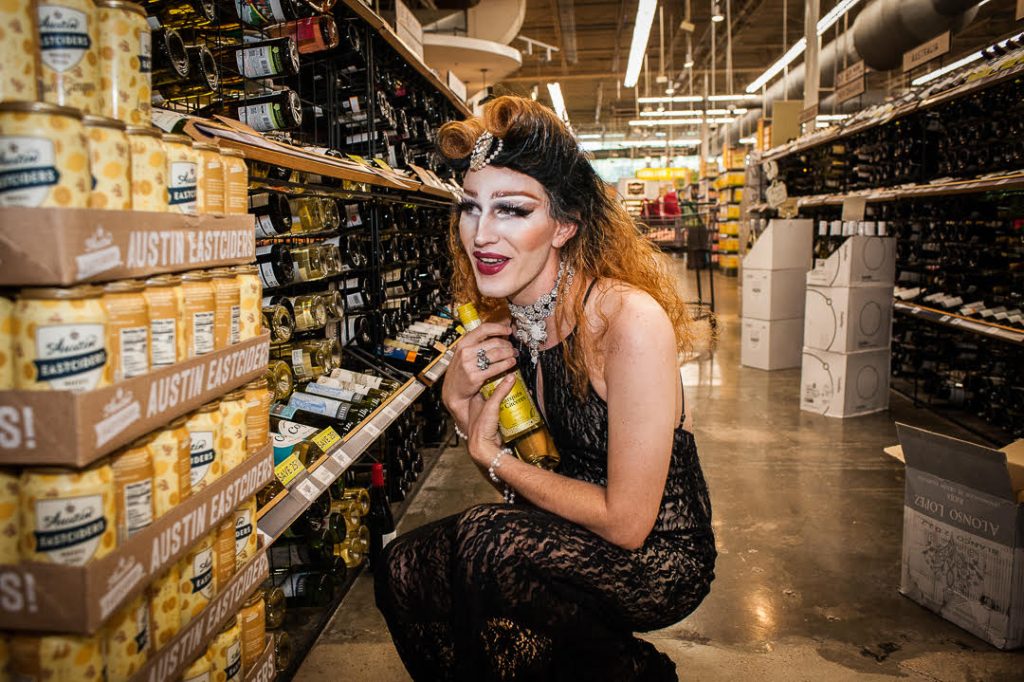 "I fell in love watching these kids take creative risks and grow each week," Bork said. "I'm a mom with two teenaged girls, so how could I not be interested in watching these kids in their personal development?"
From Drag Class to weekly shows, Bork started becoming part of the weekly gay nightclub scene. She was let in on a best-kept secret that other photographers hadn't tapped into. The work was validating and created a purpose where a 20-year career in wedding photography had left burnout and her identity as a mother was transforming. Though it wasn't a replacement for motherly duties, there was room to explore and infiltrate a culture from an outsider's perspective, but also an opportunity to open her and her family's doors to the LGBTQ+ community.
"I feel super happy that this whole other world has been opened up to my family," Bork said about bringing in a more urban sensibility to her daughter's lives.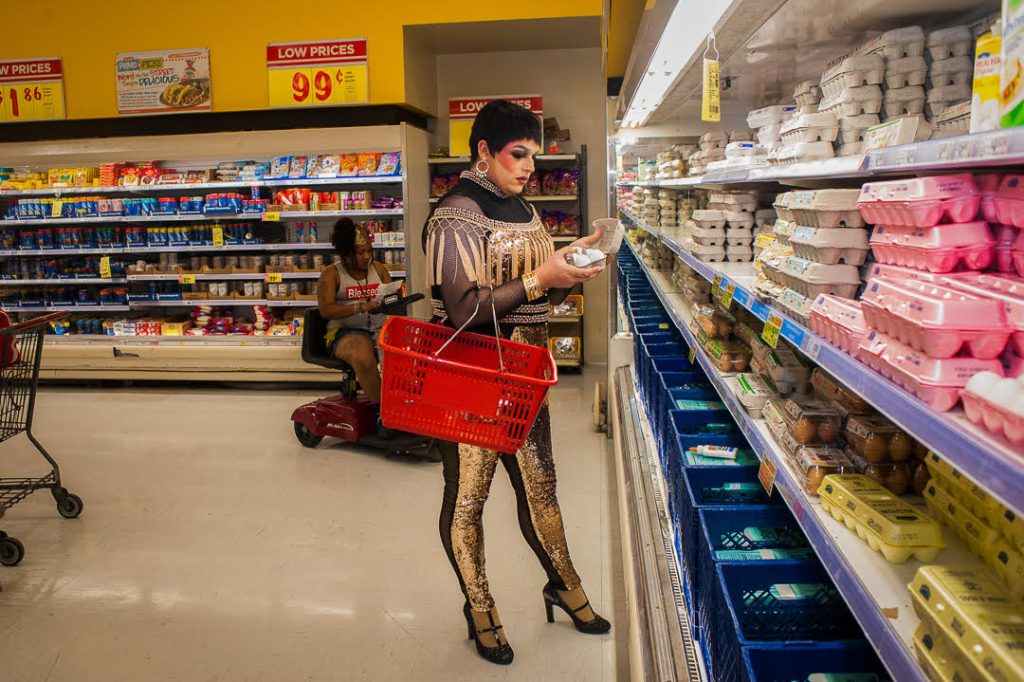 As for the first iteration, Bork has photographed 15 performers, but has interviewed over 50 in Austin. With such a range of topics, Bork believes she could do this for twenty years and not run out of things to talk about. There's a sense of using this project as a platform as a cis, white woman of privilege to bring discussions to the table whether that be for people of color, non-binary folx, or members of the queer community. It's all mixed together in the same melting pot and she feels it's all up for discussion.
"How can I help?" Bork asked. "I think white heteronormative people have to recognize how privileged we have been and step up."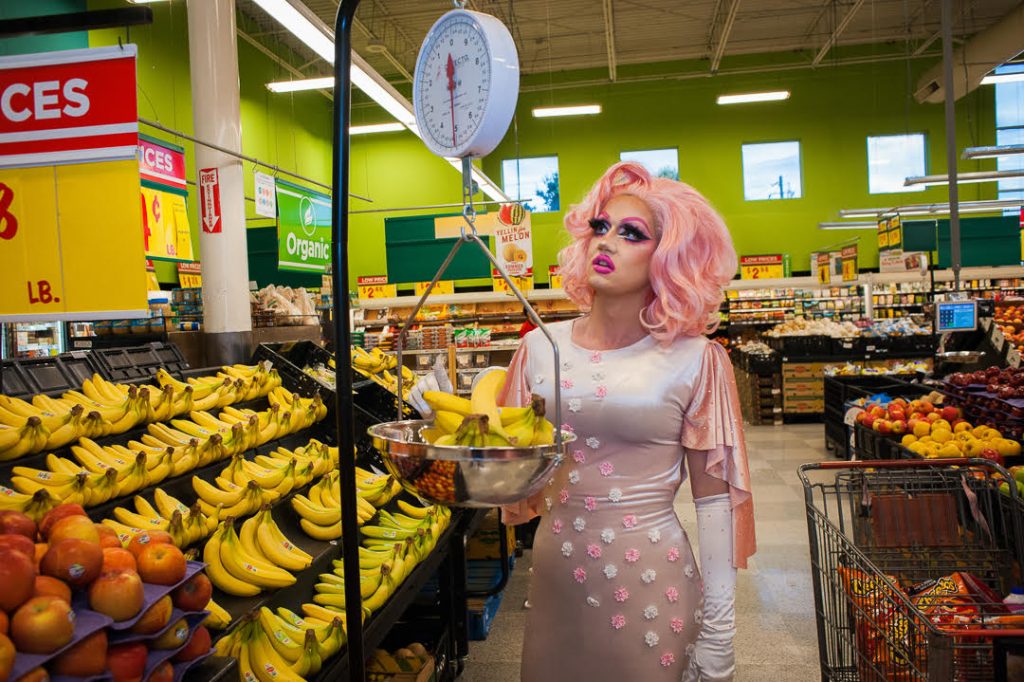 This project, just like Bork's outlook at the beginning, has room to grow and transform into so many different avenues. Whether that be via Instagram, a book, or podcast, the sentiment stays the same: Groceries are groceries, and love is love.
"I have enjoyed the experience of being changed by doing this and being brought up against my own limited thinking," Bork said. "My hope is that Girls Gotta Eat will find it's biggest power by inspiring people to take off their blinders and use their peripheral vision to explore beyond their previously limited view of others. Focusing on what we have in common is much more powerful and constructive than the alternative."
Prints are available to purchase directly through Bork. To contact her, visit www.sarahborkhamilton.com. Keep up with your grocery-store beauties by following @girlsgottaeat_dragportraits.