This was my fourth visit to Columbus, Ohio and every time I visit, I discover something new. What a lot of people don't realize about this thriving mid-west city is that its LGBTQ community is one of the largest in the United States and growing every day.
Within minutes of arriving, I got a chance to visit Stonewall Columbus, their LGBTQ community center, located in the Short North neighborhood. The building, which recently went through a major renovation, offers a number of health and wellness services in addition to hosting numerous events throughout the year. Stonewall also houses an art gallery dedicated to local LGBTQ artists.
Just a short stroll down High Street and you'll run in to Union and Axis, two of the city's many gay nightlife venues. On previous visits, there used to be a few more gay bars located on High Street, but they have since closed and others have sprouted up throughout the city.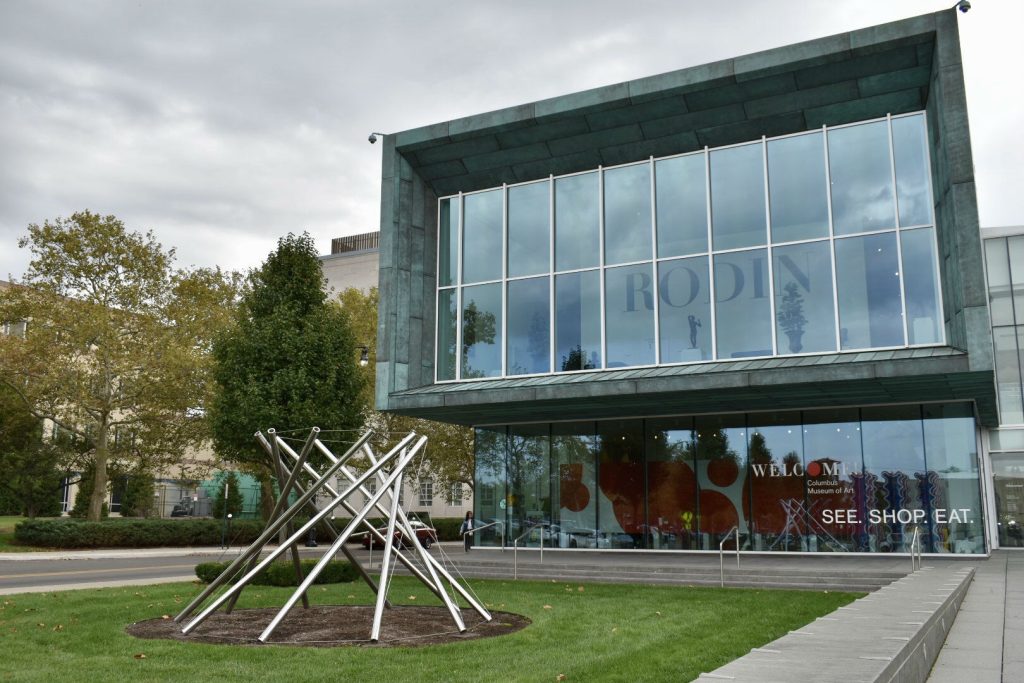 Art enthusiasts will love the Columbus Museum of Art's upcoming exhibition Art After Stonewall which opens in March 2020. The exhibition, which previously visited Miami and New York was actually curated by the Columbus Museum of Art. The entire process of curating an exhibition of this size, which includes about 250 works of art by LGBTQ artists, took around 7 years to complete. The collection includes a combination of well-known artists as well as some lesser known names.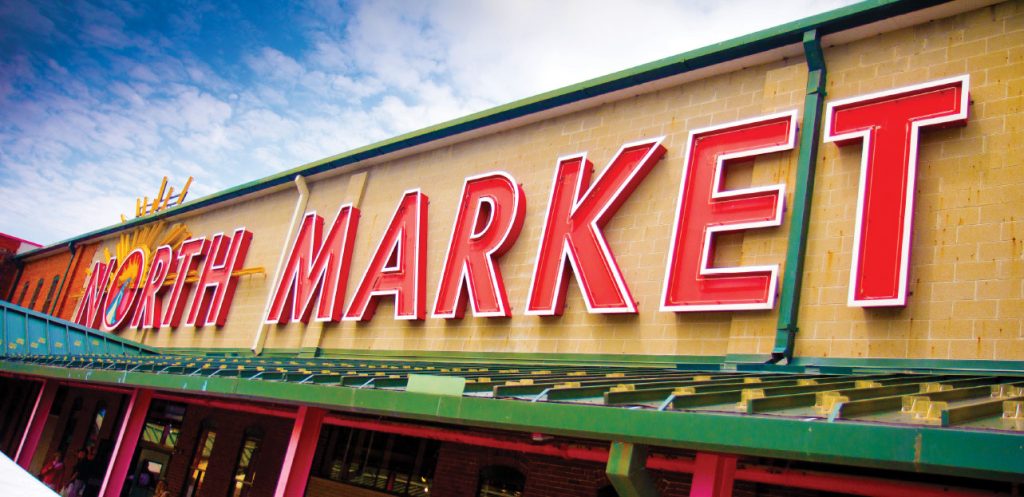 After exploring the museum, head to North Market for lunch. Dozens of food vendors are located under one roof which features a culinary explosion for the senses including foods from Somalia, Greece, India among others. Also located in North Market is Jeni's Ice Cream, a homegrown shop which now has locations in other cities around the country. Try the Brown Butter Almond Brittle, it's to die for!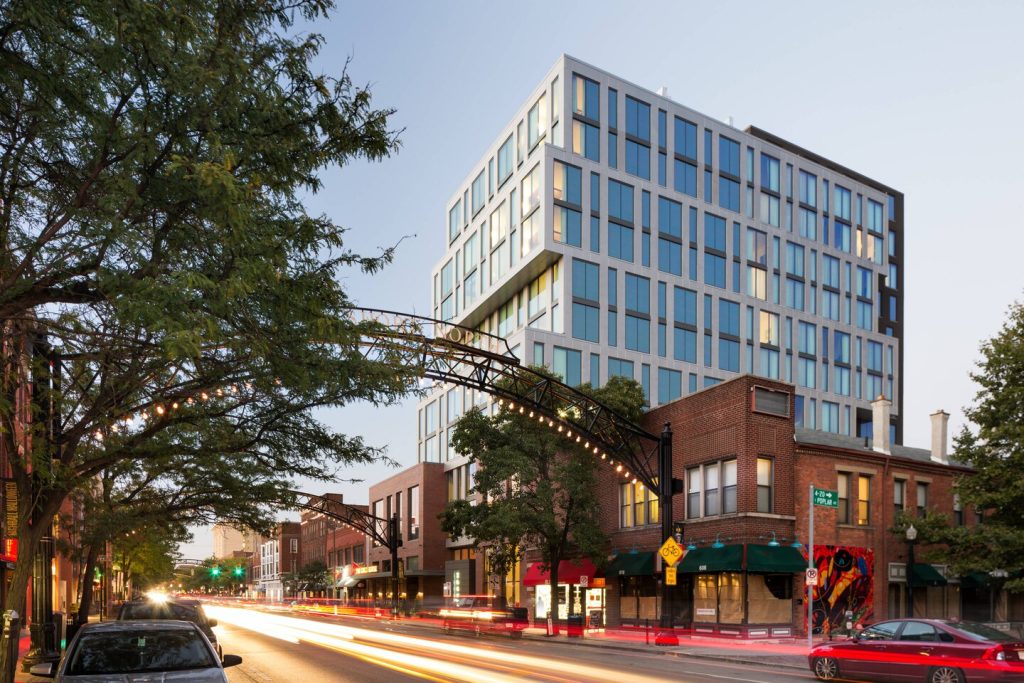 A few doors down is Le Meridien Columbus, The Joseph. Developed by The Pizzuti Companies, the boutique hotel boasts a vast art collection of works acquired by Ron Pizzuti, one of the largest collectors of fine art in the world. Pizzuti's collection is so extensive that he had to open a building to house it all. Guests of The Joseph get to explore The Pizzuti Collection free of charge. The property is also located in the Short North neighborhood, so it's a great place to stay if you want to partake in LGBTQ nightlife.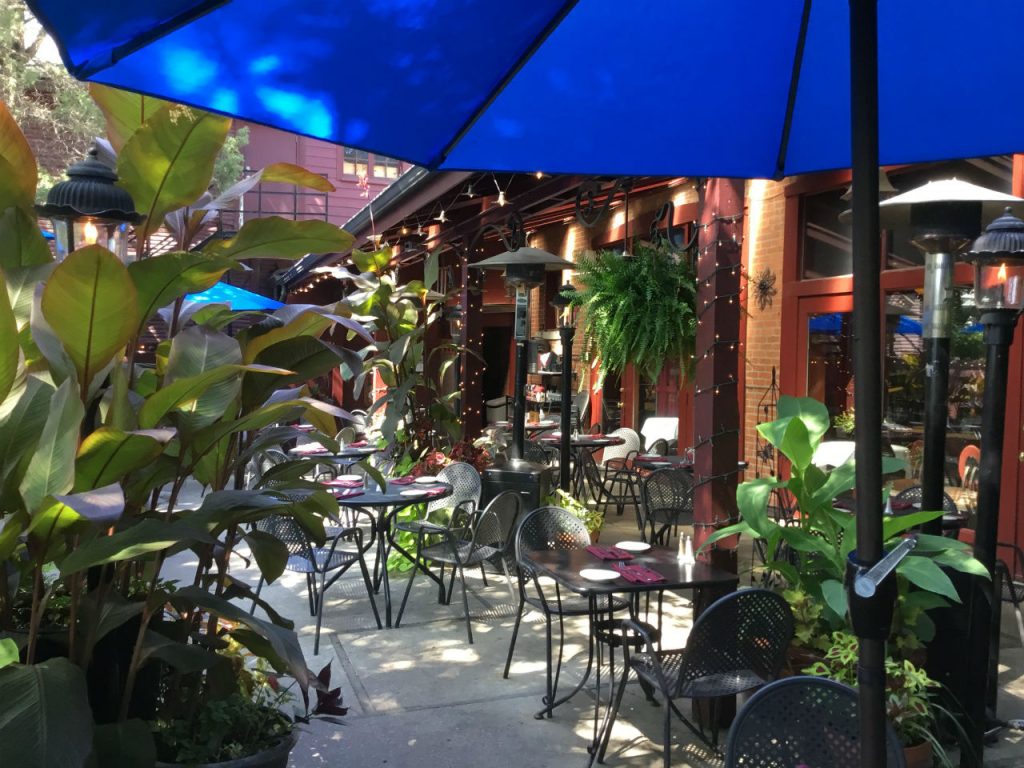 For dinner, check out a gay-owned restaurant in German Village called Barcelona. The tapas-style restaurant offers a large indoor dining room as well as a lovely patio that makes you feel as if you are in Spain. I tried a variety of tapas in addition to a delicious charcuterie board which nicely completed the white sangria. Barcelona also offers four types of paella to choose from including a vegetarian option.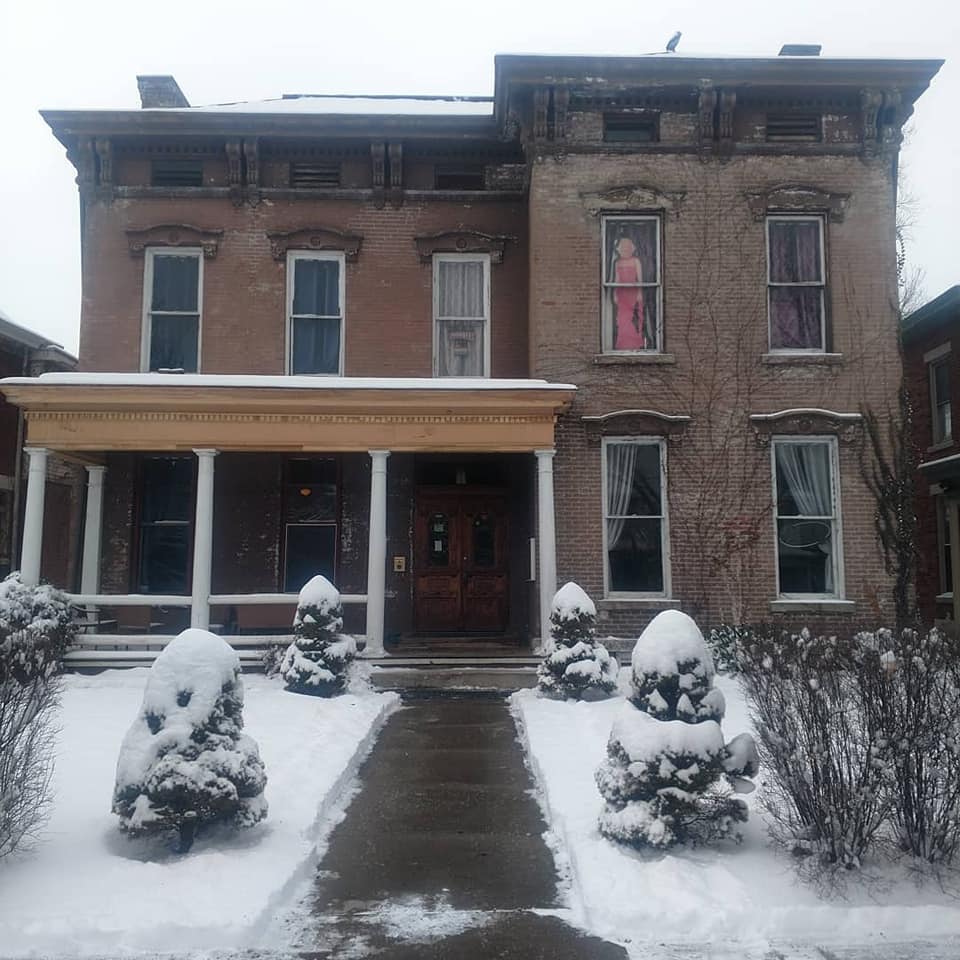 A few blocks away from the restaurant are some of the city's neighborhood gay bars including Club Diversity, Boscoe's and Tremont Lounge. Club Diversity is located in a converted house and really does welcome the most diverse crowd I have seen at a gay bar in recent memory. The establishment makes everyone feel comfortable regardless of sexual orientation or gender identity.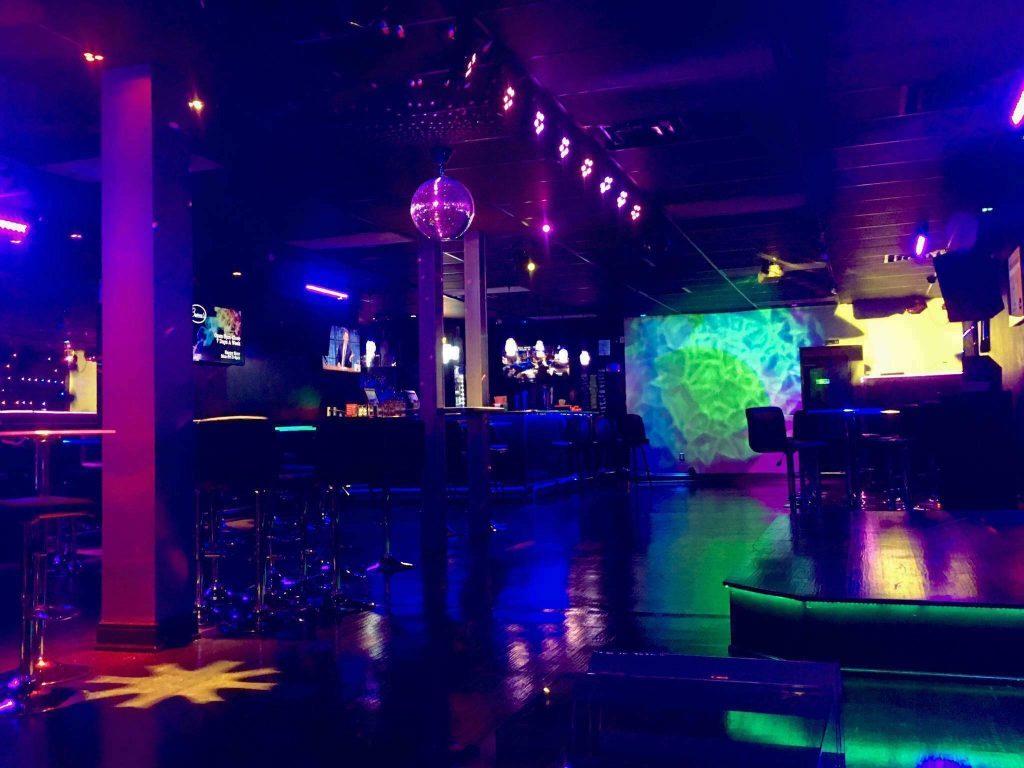 Boscoe's is also quite unique. On the evening I visited, the bar had a drag show and male strippers alternating performances throughout the night. The concept was actually a great idea, however I felt like the crowd was more excited about the queens. Other Columbus gay bars worth noting include Awol, Southbend Tavern, and Cavan Irish Pub. The city also boasts many retail establishments dedicated to the LGBTQ community.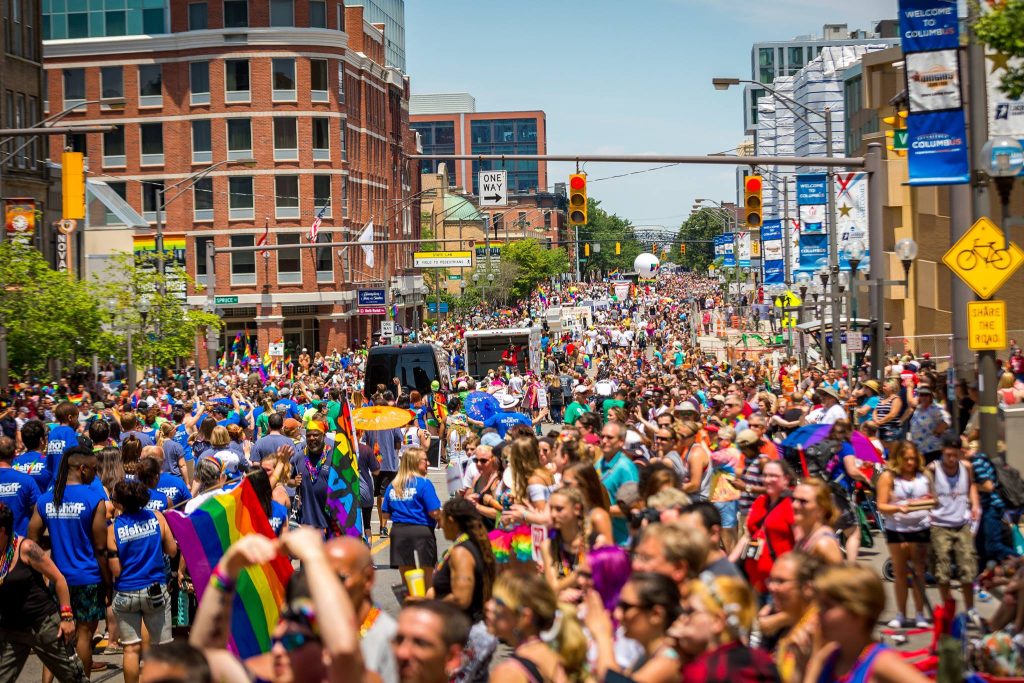 Columbus Pride is one of the largest pride festivals in the country, drawing over 800,000 revelers every year and according to local sources, their pride parade is larger than Chicago's. Not a bad accomplishment for a city much smaller than Chi-Town. Plan on attending the next festival which is scheduled for June 19-21, 2020.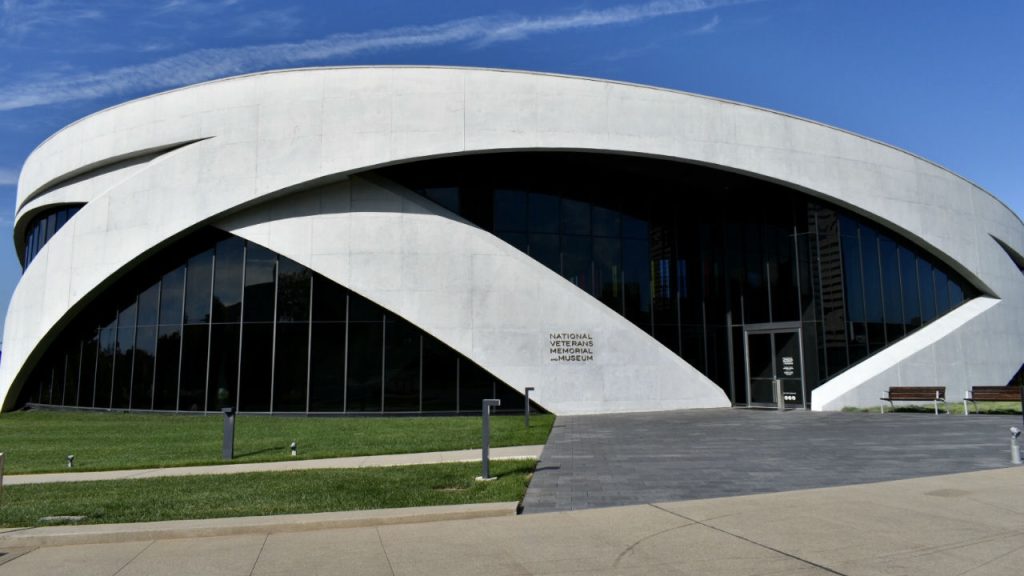 History buffs will love the newly opened National Veterans Memorial and Museum. It is the only museum in the country that honors all Veterans – from all branches of service, and from all eras of our nation's history of military service from the Revolutionary War to present. I was moved to tears watching videos of veterans telling their stories about the trials of war and the pressure it puts on their families. It really is an emotional experience that I wasn't ready for to be honest. I have been to many museums of this nature, but for some reason, this one struck a chord.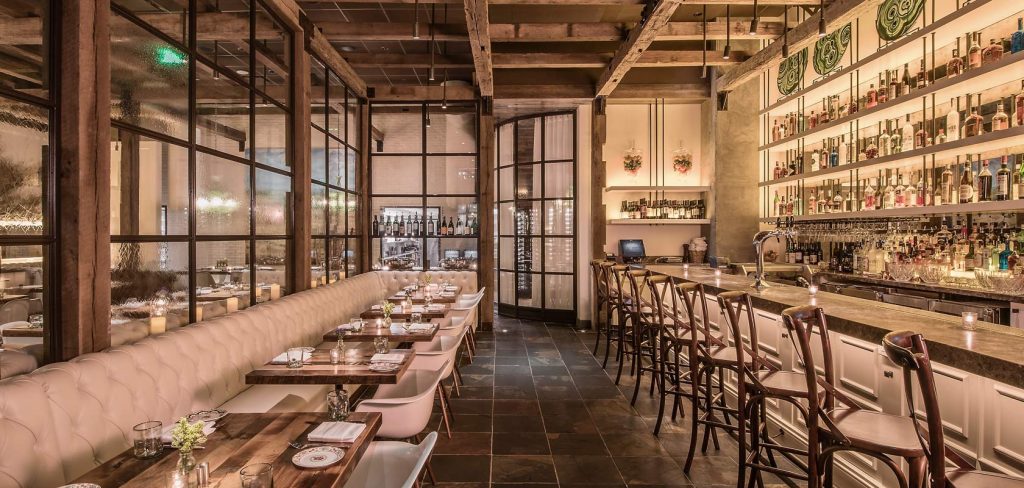 End your day with a meal at The Guild House, a restaurant developed by local celebrity chef and restauranteur Cameron Mitchell. When you enter the restaurant, you are greeted by warm notes of color with a modern twist. I almost felt as if I was dining at a culinary version of West Elm. For starters try the Tuna Ribbons and Steak Tartare. Both presentations are elegant and artful, just like the restaurant itself. My favorite entrée on the menu was the Sea Bass served in a lobster broth accompanied by carrots, leeks, radish and chili oil. Finish off your meal with the Carrot Cake and savour Chef Mitchell's twist on the traditional favorite.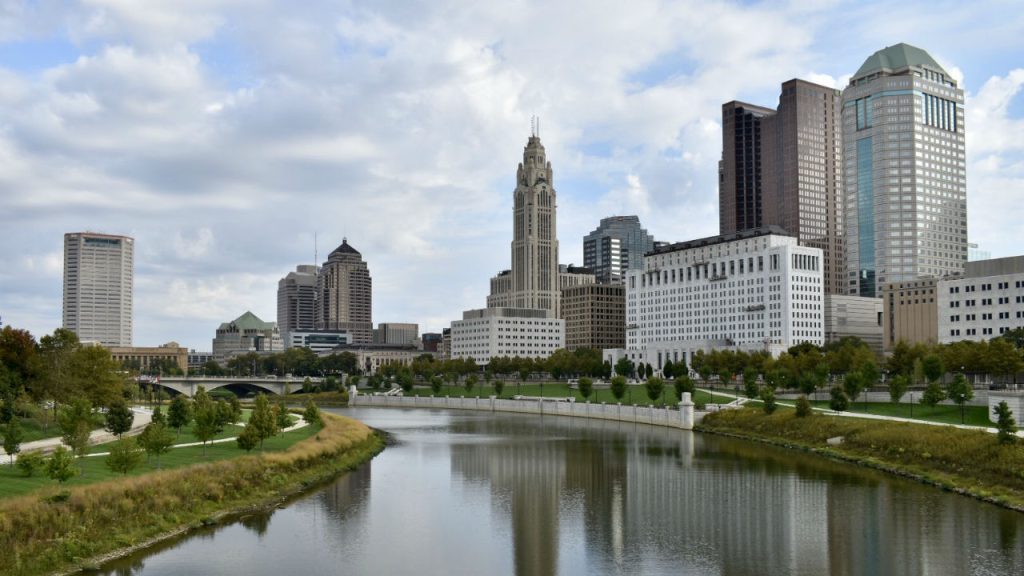 An interesting fact about the city is that it is home to the 3rd largest number of fashion designers in the United States, behind New York and Los Angeles, due to the fact that L Brands is headquartered in Columbus. Local businessman Les Wexner founded the company in 1963 and has grown the fashion empire to include brands like Victoria's Secret, Express, The Limited, Abercrombie & Fitch and Bath & Body Works. Although some of the brands have been spun off or sold, they have all called Columbus home. And where there are fashion designers, there are also models. Lot and lots of models. The eye candy is one of the city's strong points.
If you are looking for an easy, affordable and fun city to visit, check out Columbus. You may be surprised at what this city has to offer, and you may keep coming back to experience its warmth and hospitality.
Enjoy the Journey!
Pride Journeys is an LGBT travel website dedicated to sharing travel reviews and news of interest to the LGBT community. For more info, visit www.PrideJourneys.com.
Pride Journeys: Palm Beach


On my recent visit to The Palm Beaches, I wanted to explore parts of the region I hadn't had the chance to visit when I lived in the area a little of a decade ago. Palm Beach County encompassed dozens of cities and towns, each with its own unique charm and attractions. While most people think of Florida's beaches as the main attraction in the Sunshine State, Palm Beach County stretches all the way to the Everglades in the west and has developed into one of the top agri-tourism destinations in the country.
Delray Beach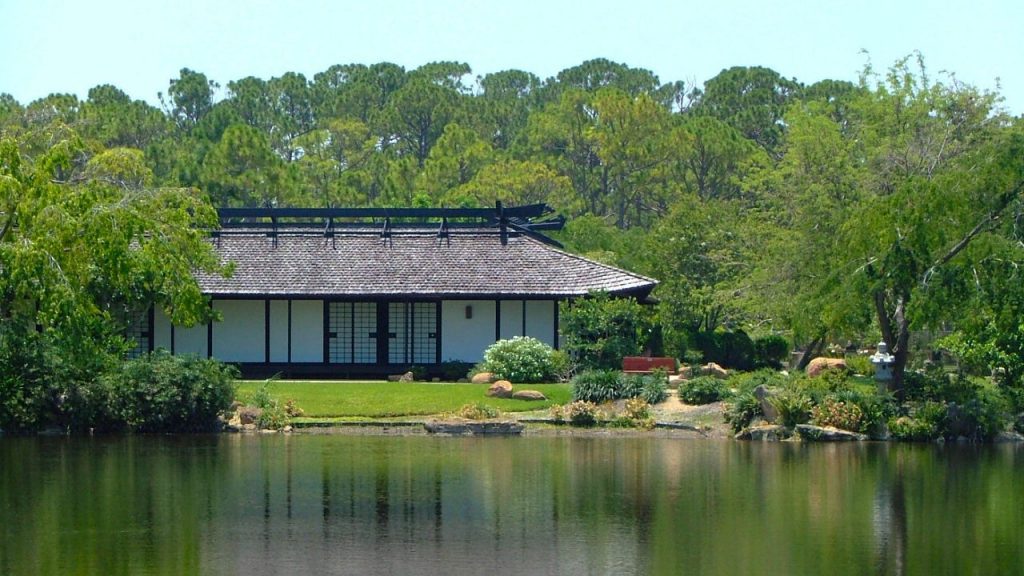 I began my trip in Delray Beach, the town I used to live in. One of Delray Beach's hidden gems is Morikami Museum and Japanese Gardens. Guests get to experience authentic Japanese culture and stroll through acres of lush trails transporting them to a different land. I didn't even feel as if I was in Florida as I spent time at the reflection pond, the bamboo forest, or the old museum. While in Delray Beach, head to the Pineapple Grove arts district, a stretch of downtown devoted to art galleries, cafes, and boutiques. Swing by City Oyster on Atlantic Avenue for lunch and try order the Lobster Roll. You will not be disappointed.
West Palm Beach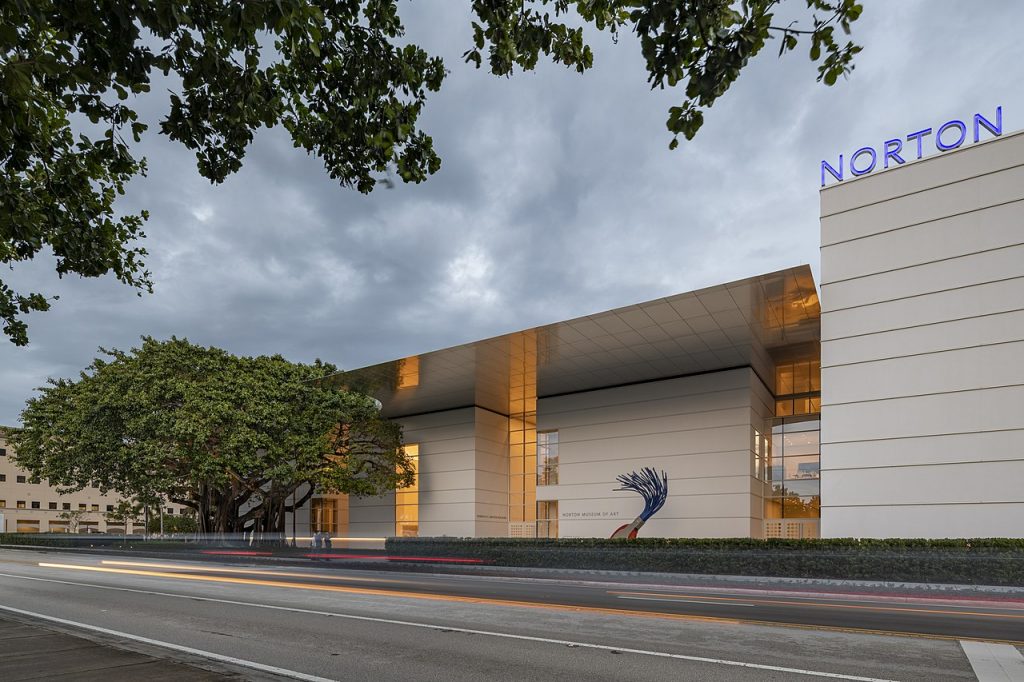 From Delray Beach, head north on I-95 – or jump on the Tri-Rail to West Palm Beach and visit the Norton Museum of Art. During my visit, the museum was exhibiting Origin Stories: Photography of Africa and Its Diaspora, a collection that confronts the intertwined relationship between identity and colonialism in communities across the African continent. The museum also contains a permanent collection of Asian and European artwork.
After the museum, take a walk along Clamatis Street, the dining and entertainment hub of West Palm Beach or journey over to Palm Beach Island, where the world's wealthiest people go to play during the winter months. Mansions and sprawling estates surround the island which includes many historic properties including the Flagler Museum, The Breakers and Mar-a-Lago, which was originally built for cereal company heiress Marjorie Merriweather Post.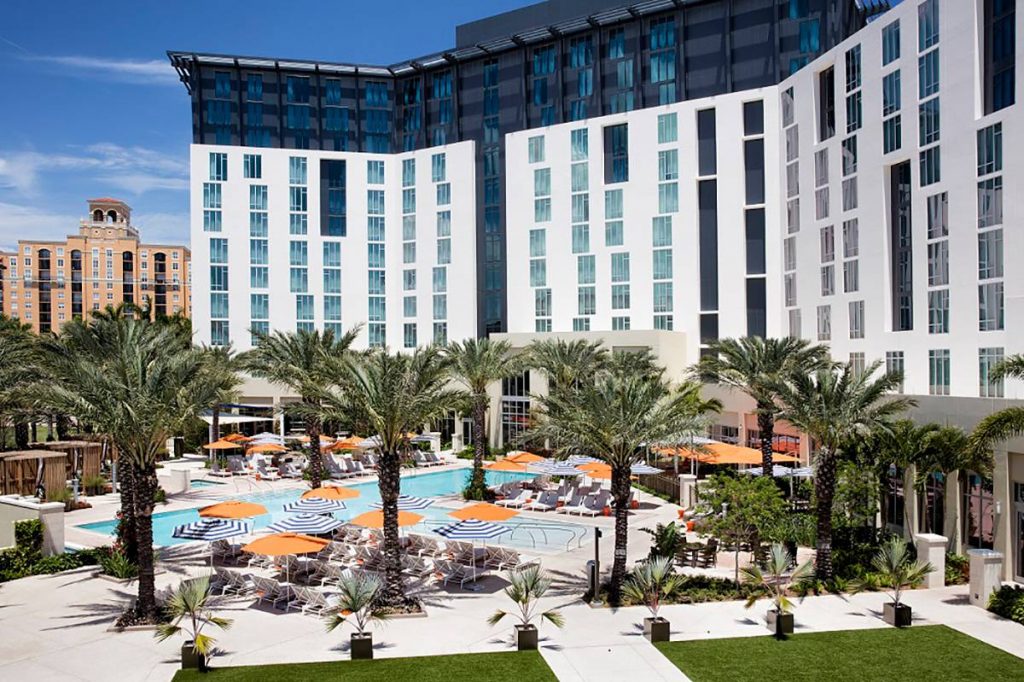 There are many hotels located on Palm Beach, but they can get a bit pricey depending on the time of year you visit. A great option is the Hilton West Palm Beach, located across the street from Rosemary Square and within walking distance to many of the area's main attractions. The luxurious property features a grand lobby, large fitness center and massive outdoor pool, perfect for a nice relaxing dip after a long day of sightseeing.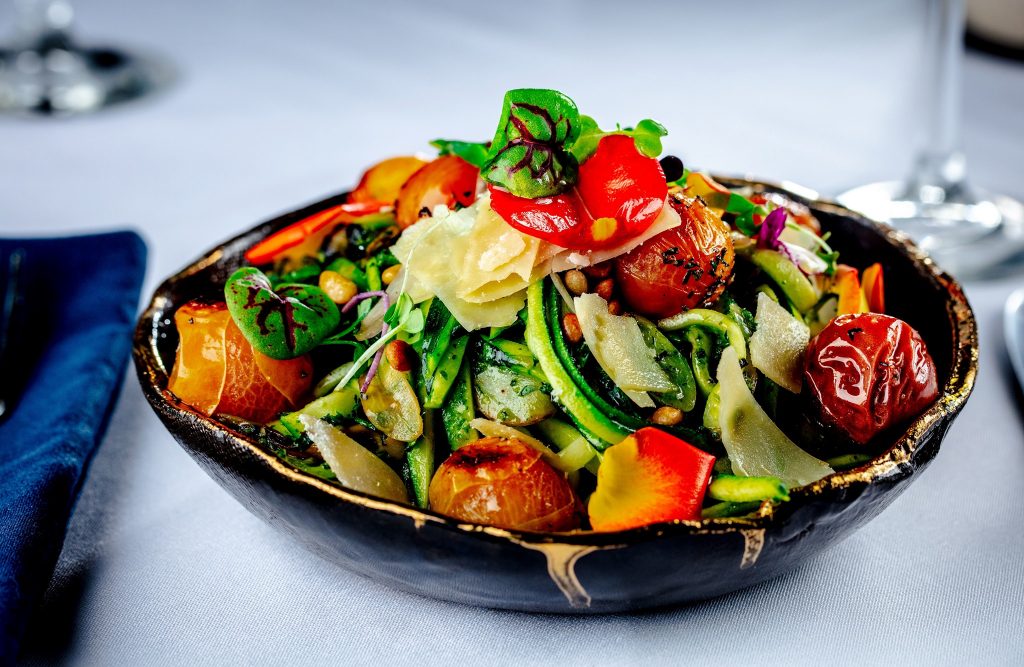 Grab dinner at Table 26, one of West Palm Beach's most popular LGBTQ-owned restaurants. My guest and I began our meal with the Squash Blossoms and Burrata & Tomato salad, a simple yet delicious selection that is always a favorite of mine. For dinner, we wanted to order something a little on the lighter side, so we opted for the Zucchini pasta prepared with roasted heirloom tomatoes, pine nuts, basil pesto and shaved parmesan. If you are in the mood to grab some cocktails, head to The Mad Hatter Lounge located in Lake Worth, a town known for its thriving LGBTQ culture. Lake Worth is also home to Compass, the area's LGBTQ community center.
Jupiter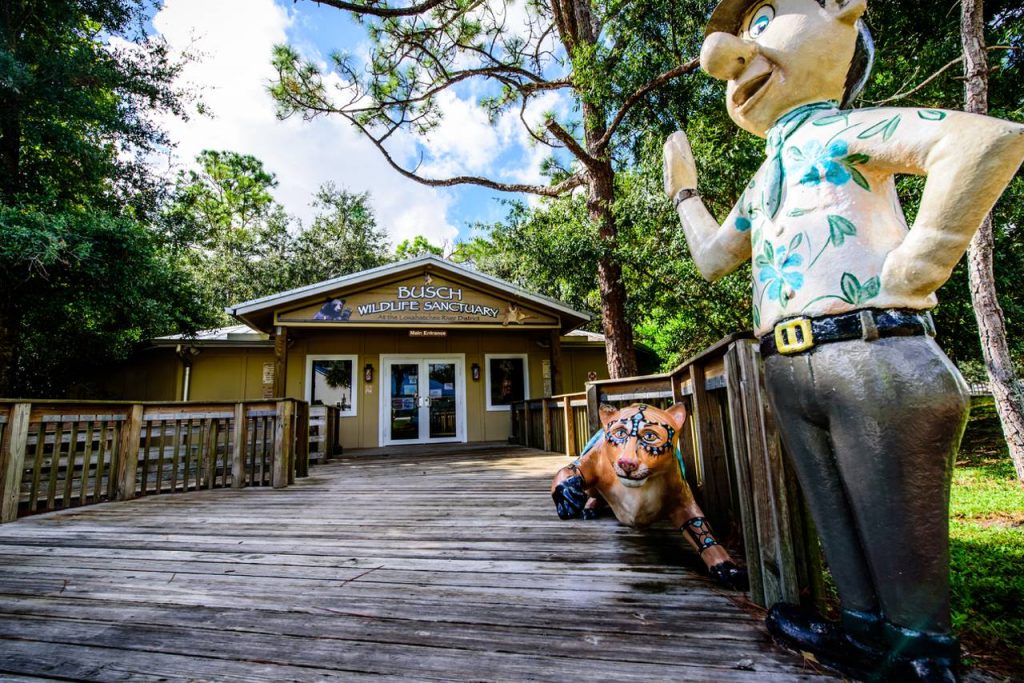 After grabbing a morning coffee, head to Jupiter, about a 20-minute drive north from the hotel to the Busch Wildlife Sanctuary. The free attraction relies on donations to help maintain the property and support its animals. Last year alone, the sanctuary cared for over 6,000 animals who arrived to the facility, which was established to care for sick, injured and orphaned wild animals, while promoting wildlife and habitat conservation. All of the animals at Busch Wildlife Sanctuary are native to Florida.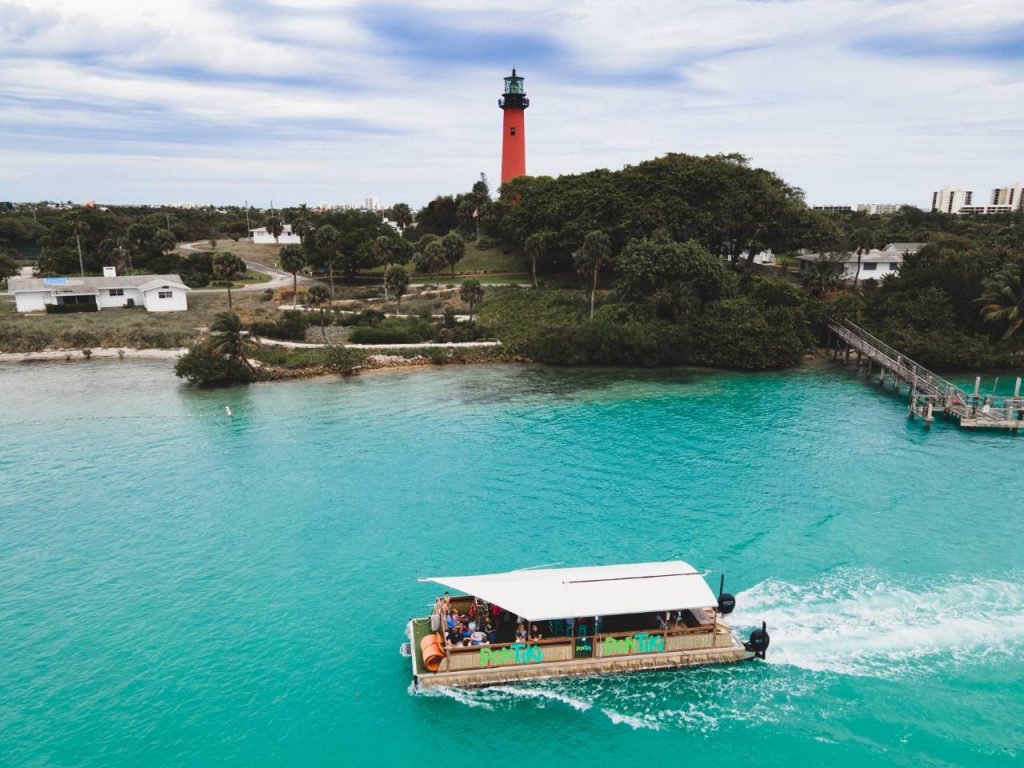 While in Jupiter, head to Lucky Shuck for lunch and grab a table with a view of the intracoastal waterway. The restaurant offers wonderful service, fresh and simple food, and a relaxed island time environment. I decided to try the Ceviche Trio, prepared three different ways and was so surprised at the differences between each of the preparations. For dessert – yes, I had dessert for lunch – try the Key Lime pie served with a coconut meringue and passion fruit glaze. It was one of the most delicious items I had on my entire visit. After lunch, jump on the Love Street Outdoor Center PonTiki Cruise a few steps from the restaurant, for a 30-minute or hour-long cruise around Jupiter inlet before heading back to the Hilton for some R&R before dinner.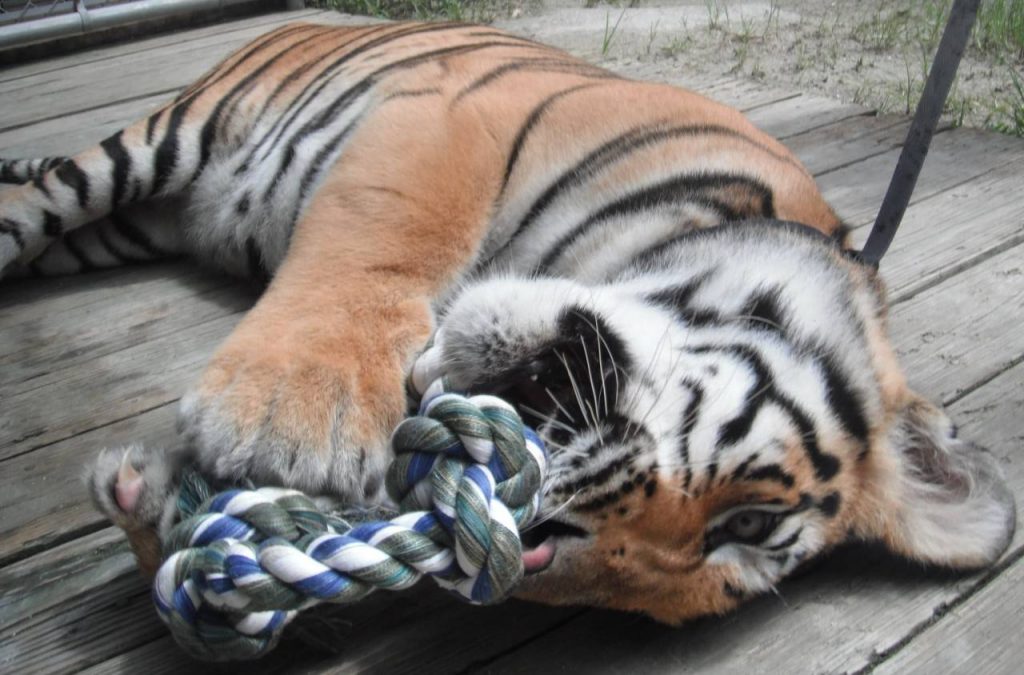 Although it is easy to navigate West Palm Beach via public transportation, I would recommend renting a car if you really want to explore the destination and some of its most popular attractions including McCarthy's Wildlife Sanctuary. The guided tours are so informative, and guests learn the stories of each animal and how they arrived at the Sanctuary. Whereas Busch Sanctuary only cares for animals local to the region, McCarthy's is home to a variety of animals from all corners of the globe including Amur leopards, Bengal tigers, lions and even a snow leopard. Many of these animals were illegally owned and taken in by the sanctuary as they can't be allowed into the wild.
All of the animals are well cared for and were quite friendly and playful. The jaguar was purring during our entire visit and the beautiful white tiger was rubbing up against the encloser seeking some attention from us. In addition to big cats, the sanctuary also houses exotic birds, lemurs, and a feisty fox.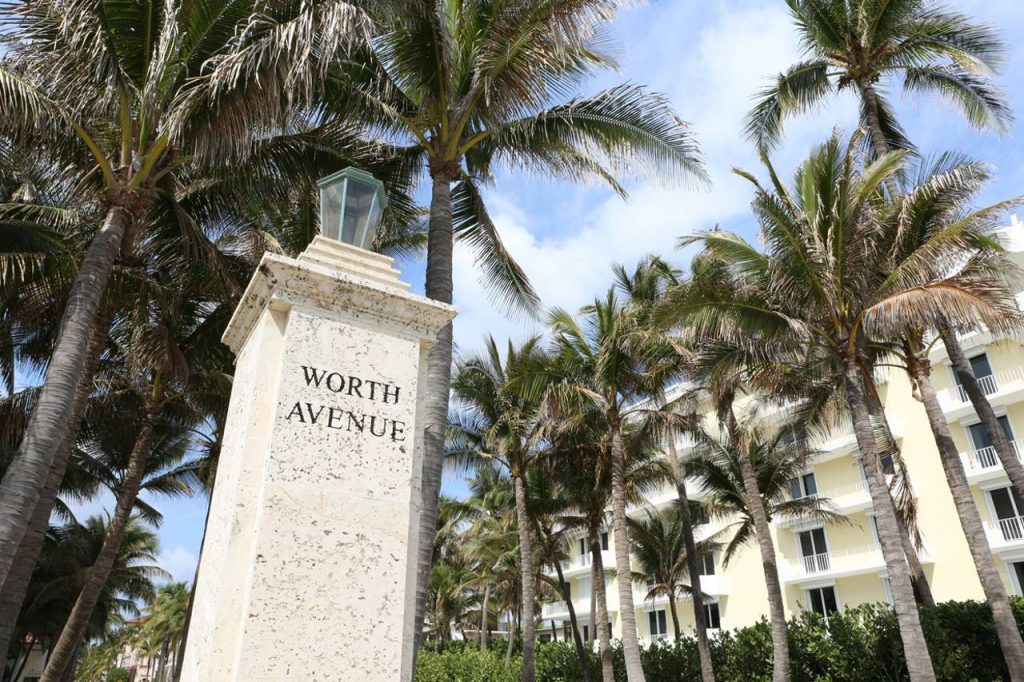 No trip to Palm Beach would be complete without a shopping spree or stroll along Worth Avenue. High-end boutiques such as Gucci, Louis Vuitton, and Akris line the street. Even if you don't want to shop, it is still a fun experience to window shop and watch the parade of exotic cars that drive up and down the avenue.
It takes a good week to explore the destination, especially if you want to visit numerous cities and attractions. One of my favorite times to visit Florida in general is the spring and fall, as the weather is divine.
To book your West Palm Beach gaycation, visit www.Orbitz.com/pride
Enjoy the Journey!
Pride Journeys is an LGBT travel website dedicated to sharing travel reviews and news of interest to the LGBT community. For more info, visit www.PrideJourneys.com.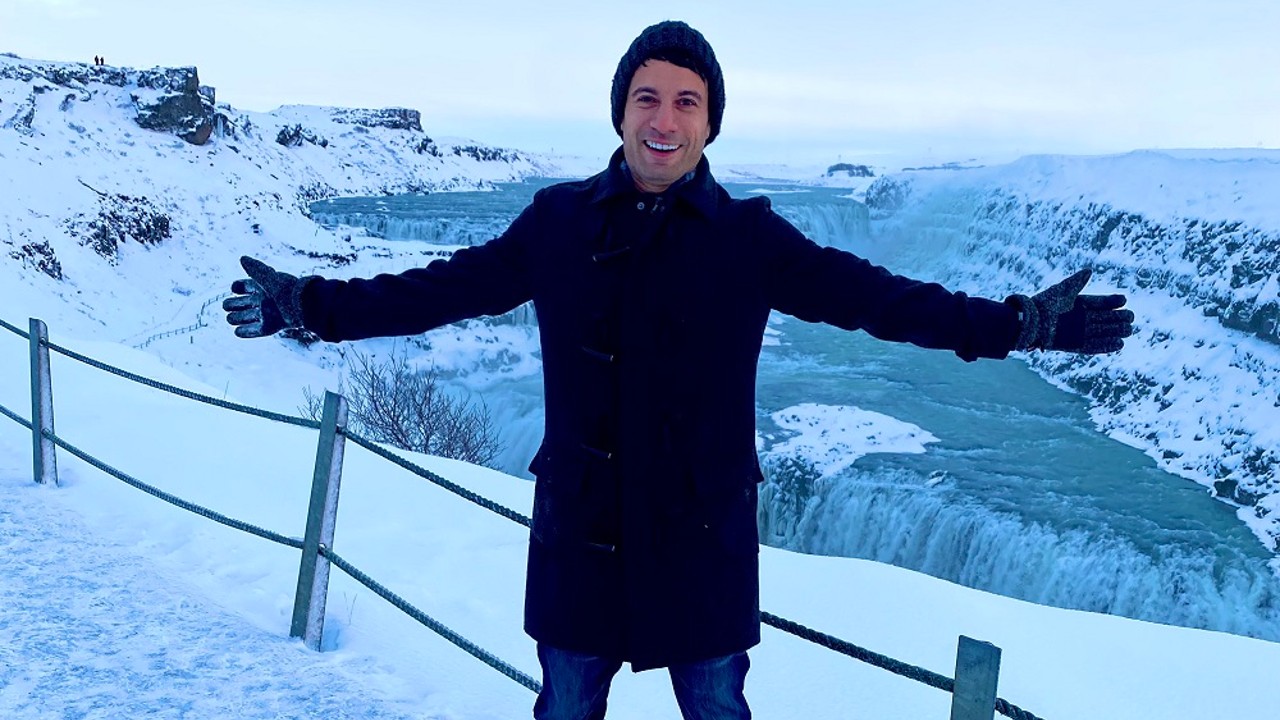 The only way to describe Iceland is…magical. It truly is. Iceland is like no other place I've visited in the world. It's topography, climate, people, culture, history, and nightlife blended together make Iceland a surreal adventure that everyone should experience at least once in their lifetime. In my case, this is my second visit to the country, and probably not my last.
The first time I set foot on the island, I was on a mission to see the elusive northern lights. While they evaded me during that visit, this time was different. I didn't see Aurora dancing through the sky, but I did see a hint of the lights, enough to make me stop and stare in awe of their beauty.
One of Iceland's many strengths is its people. I met an incredible group of people who helped make this visit extremely memorable, including openly gay Icelandic pop star Friðrik Ómar, who invited me to his Christmas concert. Although most of the concert was in sung in Icelandic, many of the songs were recognizable, including a fabulous version of Mariah Carey's "All I Want for Christmas". Friðrik was a former contestant on Eurovision, and it was easy to see why. His vocals and stage presence were extraordinary, reminiscent of George Michael.
Reykjavík
Book your stay at the Reykjavík Konsúlat hotel located in the heart of the downtown Reykjavík, just a short walk from all of the city's main attractions including Harpa concert hall, Sun Voyager and the iconic Hallgrímskirkja cathedral, the largest church in the country which and towers over the center of Reykjavík. Its 240-foot-high tower provides a wonderful 360° view of the city. Visitors can either walk up the stairs to the top or pay a small fee to use the elevator.
Our spacious room at Reykjavík Konsúlat included a walk-in shower, king bed with ultra-luxurious linens as well as a seating area. Every day the hotel offers a complimentary happy hour as well a delicious breakfast buffet, featuring a variety of local specialties including smoked salmon. The hotel also offers a nice fitness center as well as bath house complete with sauna and hot tub. Don't get too excited, bath house means something completely different in Iceland than it does in the United States.
South Coast
Going to Iceland in the winter is an adventure. It definitely isn't a relaxing trip; more like a journey to the most extraordinary ends of the earth you will ever discover. With that in mind, book a full day private excursion to the South Coast with Friend In Iceland. Our wonderful guide Gunnar picked us up from our hotel in a Mercedes mini-bus and we were off to explore a part of the country I hadn't been to on my prior visit.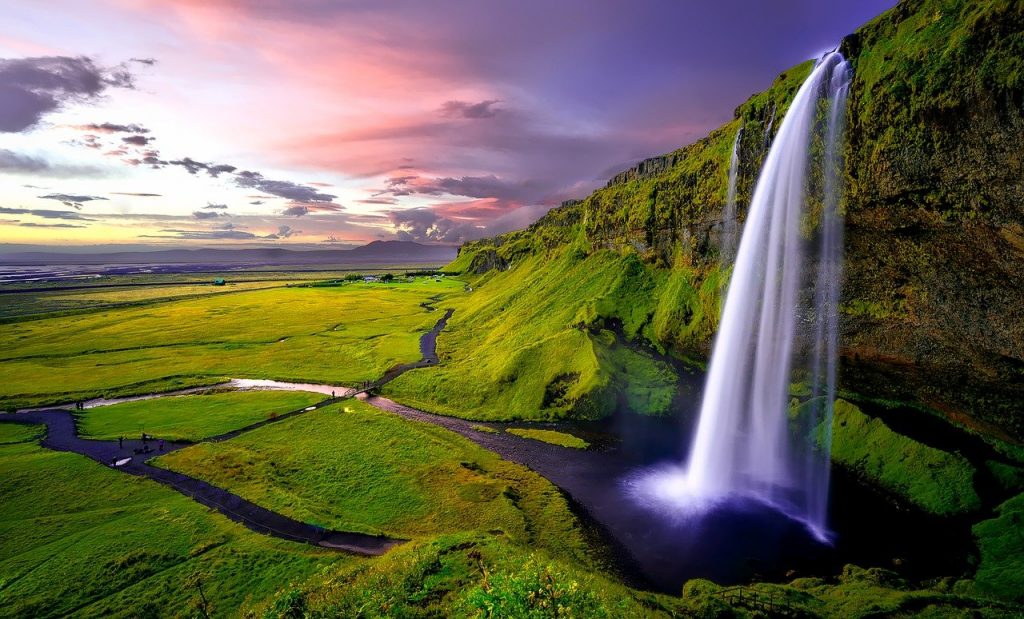 The nearly 9-hour tour took us to Seljalandsfoss and Skógafoss waterfalls where we had the opportunity to stand at the base and feel the power of these natural wonders. Next, we journeyed up to the top of a cliff which provided views of the ocean as well as a rock formation jutting out into the sea which connects to Reynisfjara black sand beach. Words can't describe how beautiful this moment was. I'm almost in tears again just thinking about it. The waves crashing on the beach coupled with a clear sky and mesmerizing sunrise made for an absolutely majestic view.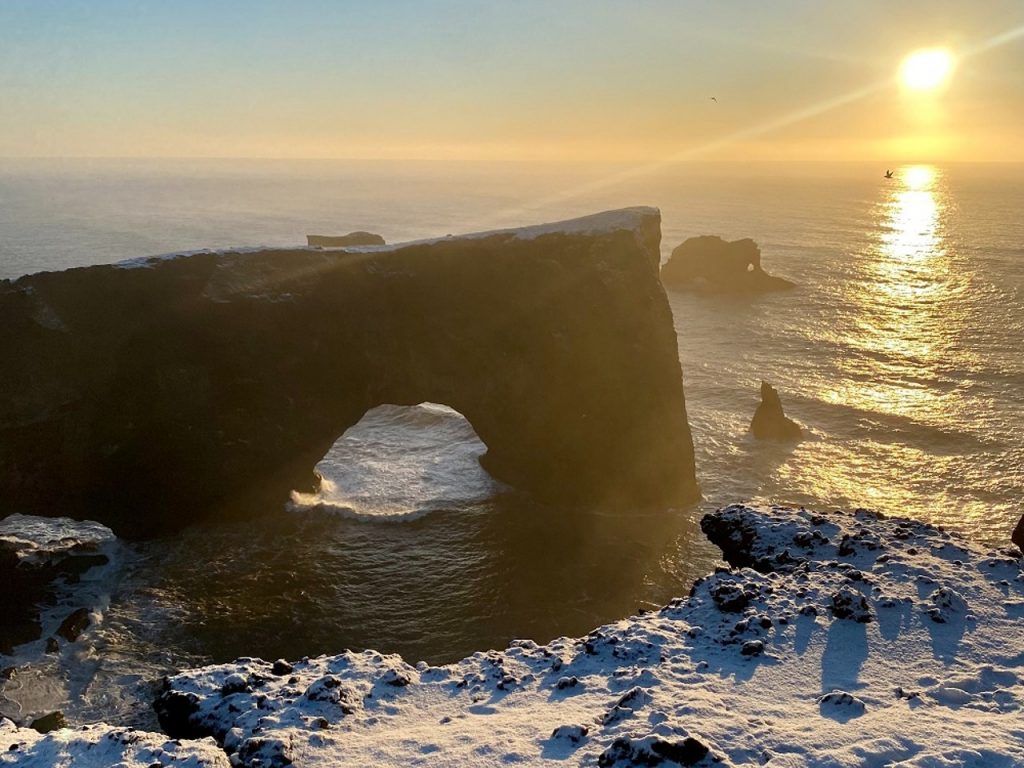 Gunnar then brought us to a cute restaurant where we had lunch which consisted of pizza and a sandwich, not typical Icelandic cuisine, but it was delicious non the less.
Reykjavík is home to one gay bar, called Kiki. Although it was closed during this visit due to COVID-19 restrictions, we did happen to meet the owner who invited us back to the country this summer for their pride celebration. 2022 marks the 23rd annual Reykjavík Pride, which is held in early August. The festival attracts over 100,000 people to the city for a week-long celebration including a festival, parade, and numerous parties.
Golden Circle
Wake up early the next morning and get ready for your next Icelandic adventure in the Golden Circle. Although this region is easily drivable from Reykjavík in the summer, I wouldn't recommend venturing on your own during the winter months as many of the roads are icy and the weather can be quite spontaneous. One moment it will be sunny and then 30-minutes later you can find yourself in a winter storm with 40-mile per hour wind gusts.
Begin your Golden Circle tour with a trip to Þingvellir National Park, a UNESCO heritage site and home to Gullfoss, also known as the 'Golden Waterfall', one of the most beautiful and powerful waterfalls in Iceland. I recommend descended the stairs to the lower viewing area to really comprehend the size and scope of this natural treasure. Not too far away is Geysir, Iceland's version of Old Faithful. The geyser erupts about every 7 minutes, so keep your camera ready.
Finally, end your tour with a snowmobile ride on the Langjökull glacier. This is also something I didn't experience on my first visit, and I can honestly say it was one of the coolest (literally) experiences of my life. We had to jump off our luxurious tour bus and board a souped-up monster truck looking bus which transports you to the glacier where a team is ready to outfit you with protective gear and teach you how to use the snowmobiles. The hour tour of the glacier will make you feel like you were on another planet. There are points where the sky and the glacier meet, and you can't tell them apart. I was fooled by a few optical illusions a few times.
Iceland can be inexpensive to get to, but then very expensive while you are there, so please plan accordingly. Food and alcohol can add up really quickly, so pace yourself when visiting the bars. One of my favorite restaurants we visited in Reykjavík was Noodle Station. Guests can order soup three ways: with chicken, beef, or just vegetables. It is the perfect way to end a long day spent playing in the ice and snow and quite affordable. Do your research before visiting to find some of the city's hidden gems and cheap eats.
Icelandair offers direct flights to Reykjavík for relatively low prices from Boston, New York, Chicago, Raleigh-Durham, and a few other U.S. cities, so check their website regularly to catch a great deal.
Enjoy the Journey!
Pride Journeys is an LGBT travel website dedicated to sharing travel reviews and news of interest to the LGBT community. For more info, visit www.PrideJourneys.com.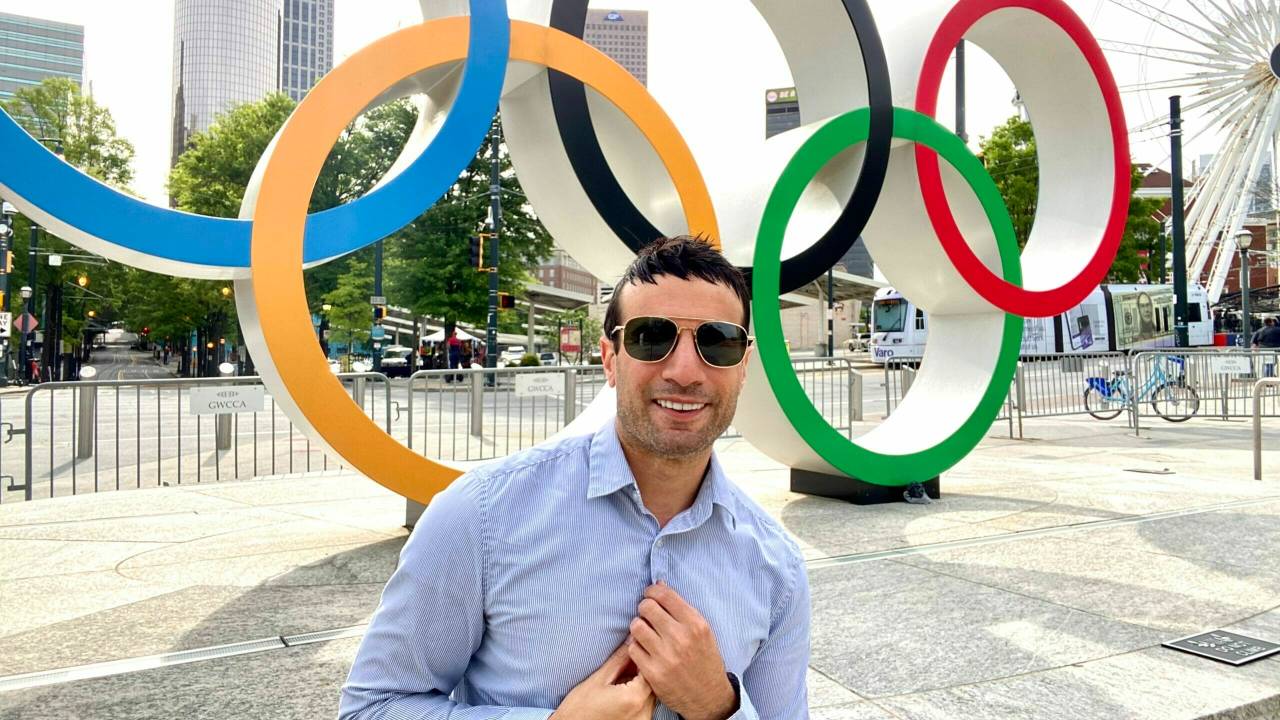 Almost everyone has been to Atlanta at some point or another. Whether for a conference or just passing through the Hartsfield-Jackson airport, the busiest airport in the world, Atlanta sees more than 100 million visitors per year. As the largest city in Georgia and one of the largest in the country by population, Atlanta has exploded to become an economic powerhouse. Skyscrapers are popping up throughout the city and many Fortune 500 companies have a presence in the region. Of course, the city is known for their hometown favorites: Coca-Cola, Delta Airlines and Turner Broadcasting System, which was founded by none other than Ted Turner, who's name is everywhere in Atlanta. Turner has a downtown street named after him as well as 3 namesake restaurants – Ted's Montana Grill – just in the Atlanta city limits.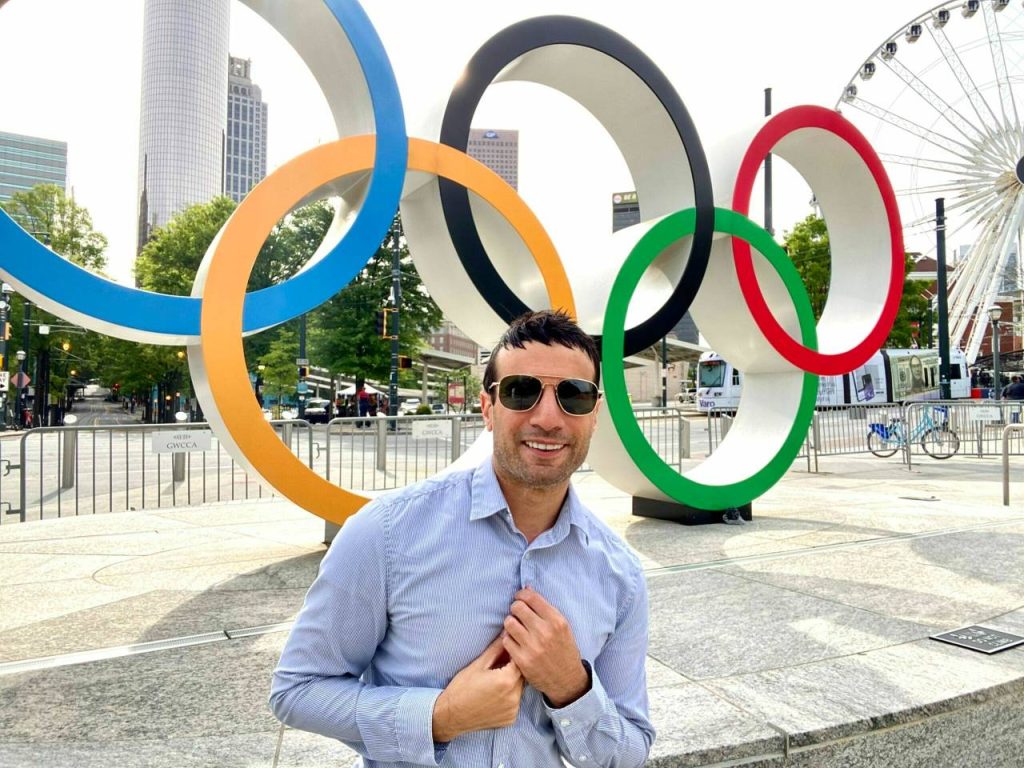 Not too far from the downtown restaurant is Centennial Olympic Park, home of the 1996 summer Olympics. The park is adjacent to three other incredible attractions: the Georgia Aquarium, World of Coca-Cola and National Center for Civil & Human Rights.
On this visit, I decided to first swing by World of Coca-Cola, which gives visitors a wonderful overview of the history of the brand, talks about the secret formula and of course offers the opportunity to sample Coca-Cola products from around the world. If you time your visit right, you may even get a chance to take a picture with their mascot, the Polar Bear.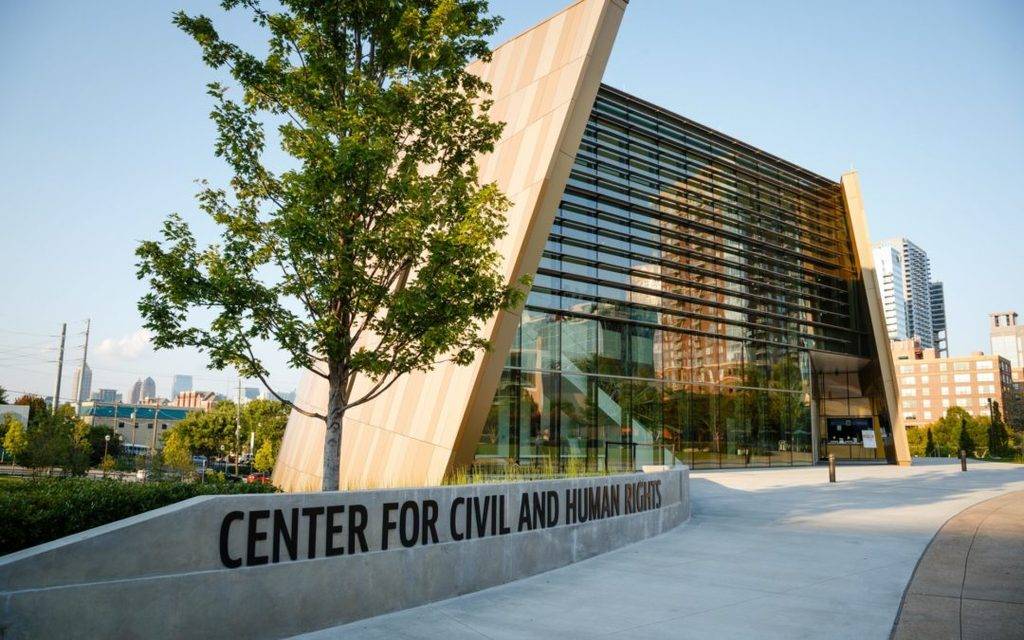 Next, I stopped by the National Center for Civil & Human Rights, a museum I had visited in the past. This time I was given a tour by the Executive Director for the LGBTQ Institute at the museum. Although the Center doesn't have a specific LGBTQ exhibition, it does talk about the fight for LGBTQ rights throughout the years. The Center also houses the largest collection of papers and artifacts of Dr. Martin Luther King, Jr., and has recently expanded their offerings to include a human rights training program for law enforcement officials as well as Diversity, Equity and Inclusion (DEI) experiences for workplaces.
One of my favorite things about Atlanta is MARTA, their public transportation system. It is one of the most efficient and inexpensive in the country, easily connecting travelers from the airport to all parts of the city including Buckhead, where I was staying for this visit.
While the Buckhead neighborhood isn't known for its LGBTQ nightlife, it is however known for its abundance of luxury shopping. Lenox Square is one of the most upscale malls in the country and boasts retail boutiques including Fendi, Louis Vuitton, and Prada. Don't forget to bring your credit card!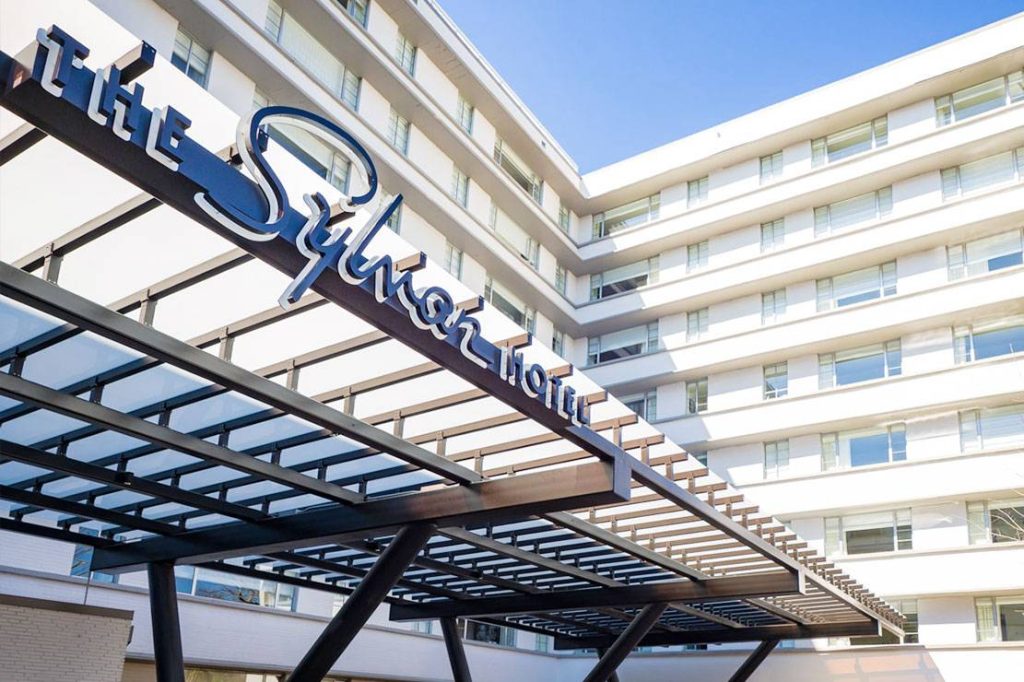 The reason I chose to stay in Buckhead is because I wanted to check out the brand new Kimpton Sylvan Hotel. The mid-century modern property is a short ride, or 20-minute walk to the MARTA station and features a rooftop bar, daily social hour with complimentary wine as well as a 24-hour fitness center with Peloton bikes for those looking to work off some calories. Speaking of food, I would highly recommend the Charred Cauliflower + Cucumber from Willow Bar located just outside the hotel lobby.
The Kimpton brand is known for being one of the most LGBTQ-inclusive hotel brands in the country so whenever I have the chance to stay at one of their properties, I usually do. They are also a global partner of IGLTA.
This September, Atlanta will host the IGLTA Global Convention. The International LGBTQ+ Travel Association will welcome guests from around the globe to midtown Atlanta for possibly the first in-person LGBTQ convention since the start of the COVID-19 pandemic. Registration is now open through the IGLTA website. I've been to this convention numerous times and can't wait to see all my friends and colleagues in the same room once again.
Midtown Atlanta is the epicenter of LGBTQ culture and nightlife in Atlanta. There is no lack of bars and restaurants here. Some standouts include Joe's on Juniper, Blake's on the Park, and My Sister's Room, a two-story lesbian-owned dance bar which has become a favorite among Atlanta's LGBTQ community.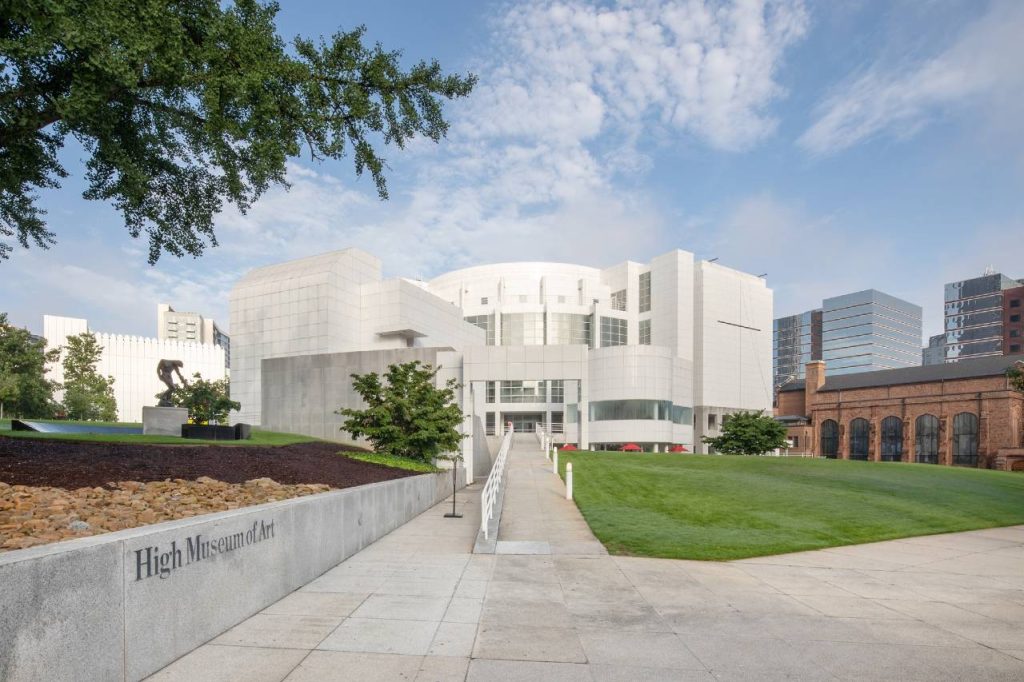 The Midtown neighborhood is also known as the cultural hub of the city with over 25 different arts and cultural venues and more than 30 permanent performing arts groups residing in the area including the Grammy-winning Atlanta Symphony Orchestra, and the world-renowned High Museum of Art.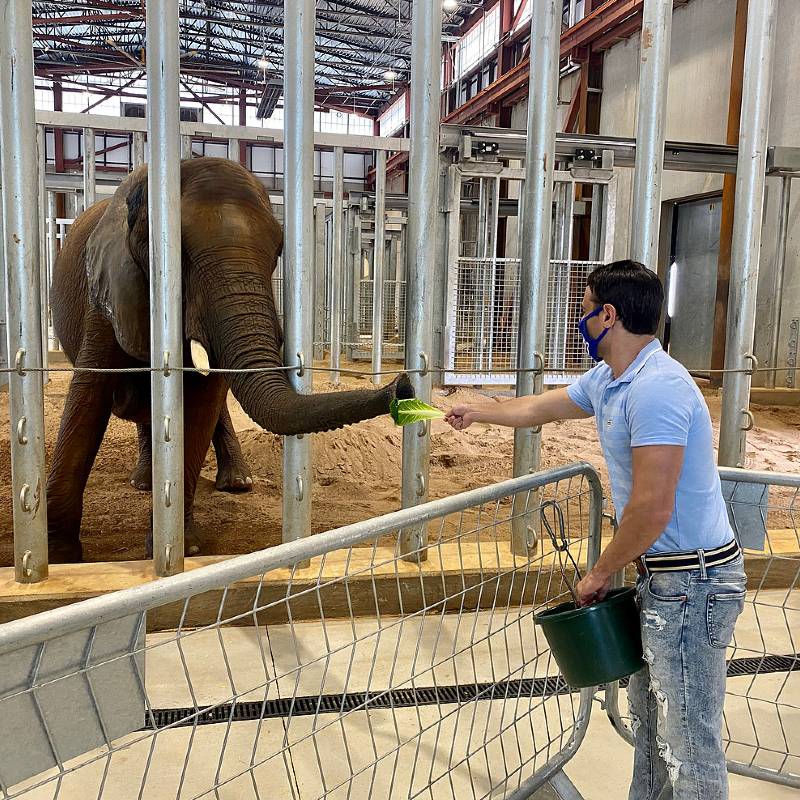 Not too far away is Zoo Atlanta, an AZA accredited facility home to over 1,000 animals. Having a deep love for animals, I decided to take the elephant encounter, a one-hour experience that gives visitors a behind-the-scenes look at how zoo staff care for these majestic animals. During the program, we learned about the elephant's behaviors and even had the opportunity to feed them. In this case, Tara was especially fond of the lettuce that I was giving her.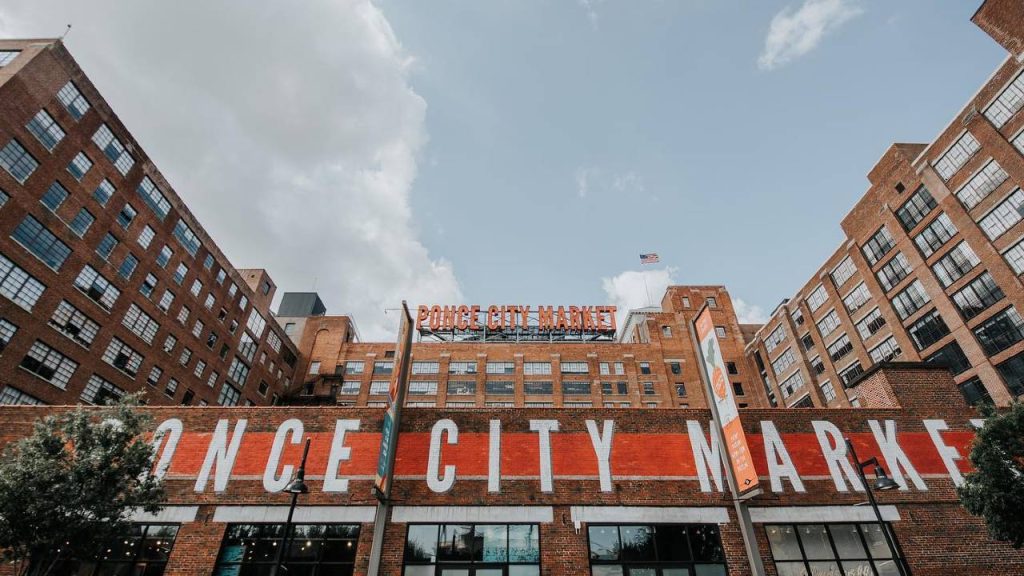 After touring the zoo, head over to Guac y Margys, an LGBTQ-owned restaurant located along the Atlanta BeltLine's Eastside Trail. Everything I tried here was on point, from the house-made guacamole to the slow roasted pork tacos. If you are in the mood to sample a variety of different cuisine, check out Ponce City Market, located in the historic Sears, Roebuck & Co. building. The indoor/outdoor market offers dozens of dining and retail options including my favorite, Botiwalla Indian Street Food.
Atlanta is truly a multi-cultural destination that needs to be explored in its entirety. Venture away from the tourist-focused neighborhoods and meet the locals. You are sure to find surprises around every corner.
To learn more, visit www.discoveratlanta.com.
Enjoy the Journey!
Pride Journeys is an LGBT travel website dedicated to sharing travel reviews and news of interest to the LGBT community. For more info, visit www.PrideJourneys.com.