Boil Water Notice Lifted
Customers no longer need to boil water before consuming. Tap water meets all regulatory standards and is safe for human consumption.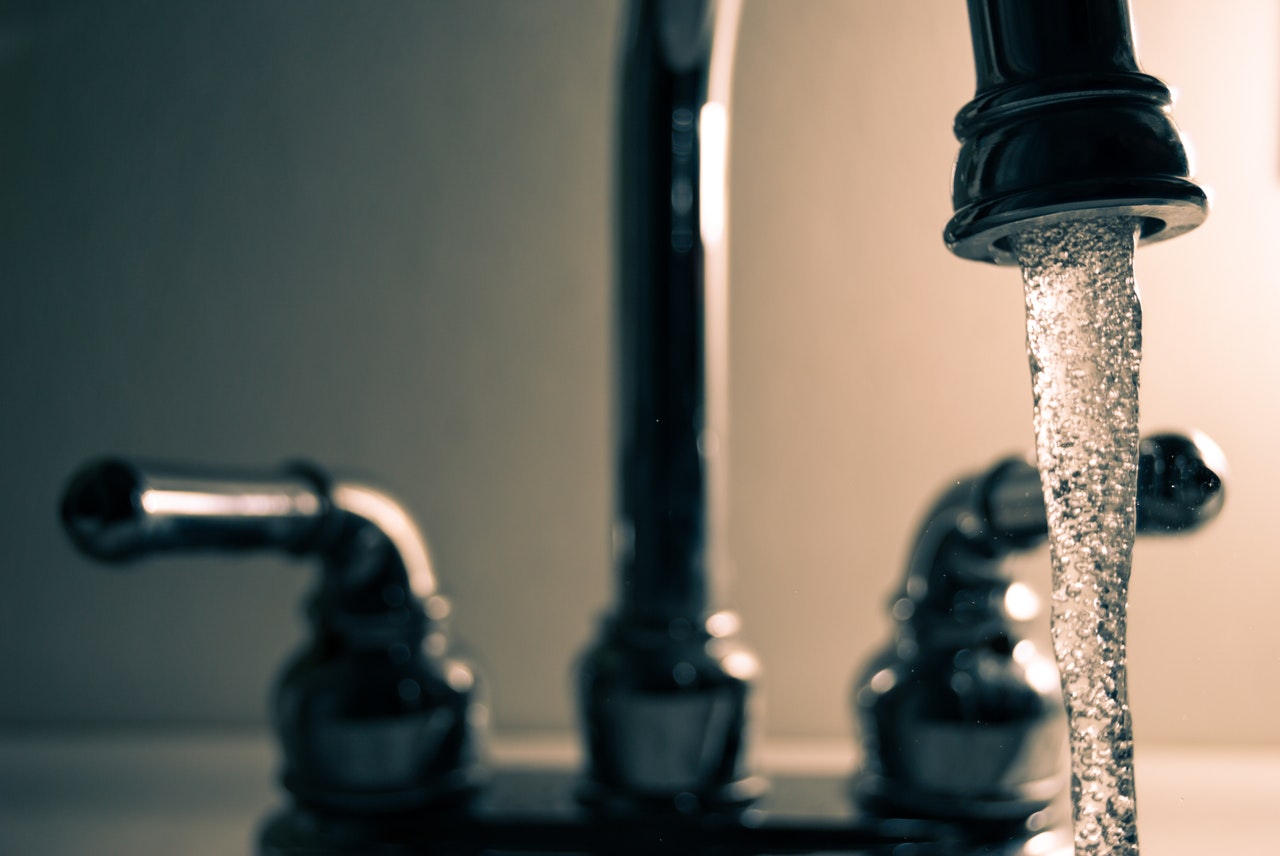 Austin Water has lifted the boil water notice for customers. Customers no longer need to boil water used for drinking, cooking and making ice. Water quality testing submitted to the Texas Commission on Environmental Quality (TCEQ) has confirmed that tap water meets all regulatory standards and is safe for human consumption.
On February 5, the TCEQ regulations required Austin Water, Public Water System ID#TX2270001, to issue a Boil Water Notice informing customers, individuals, or employees that due to conditions which occurred recently in the public water system, the water from the Austin Water public water system was required to be boiled prior to use for drinking water or human consumption purposes.
Austin Water has taken the necessary corrective actions to restore the quality of the water distributed by this public water system used for drinking water or human consumption purposes and has provided TCEQ with laboratory test results that indicate that the water no longer requires boiling prior to use as of February 8, 2022.
"The Boil Water Notice has been lifted and customers can resume use of their tap water for consumption," said Austin Water Director Greg Meszaros. "Austin Water will immediately begin a thorough review of the incident and will implement any necessary process improvements to avoid operator errors in the future."
"Thank you for your patience. We should not be dealing with frequent water boils, and we all have questions. The Council will be meeting next week so that the City Manager can answer questions for us and the public. We need to be confident that this won't happen again," said Mayor Steve Adler. "In the meantime, thank you to the staff and the State regulators who have enabled the water boil notice to be lifted quickly and to all the volunteers, businesses, donors, city and county personnel that were able to get thousands of bottles and gallons of water out to those that were in need. I continue to be inspired by all the ways our community comes together to help one another in times of need. And we are ready to get past such "times in need."
If customers have questions concerning this matter, visit austinwater.org or follow @austinwater on social media.
Wholesale Customers
The Texas Commission on Environmental Quality(TCEQ) has allowed the following Austin Water wholesale customers to lift their boil water notices:
City of Rollingwood
Mid-Tex Utility
Northtown MUD
North Austin MUD
Travis County WCID #10
Wells Branch MUD
The following Austin Water wholesale customers are awaiting test results and remain under a Boil Water Notice:
Rivercrest Water System
Morningside Subdivision
Nighthawk WSC
Shady Hollow MUD
City of Sunset Valley
Creedmoor-Maha WSC
Marsha WSC
High Valley WSC
Customers of Austin Water wholesale customers listed above should contact their provider directly for the latest updates.
Water Quality Testing
Austin Water worked with state officials at TCEQ to establish corrective actions necessary to lift the boil water notice. The actions required by the State included getting the Ullrich Water Treatment Plant back to normal operations and analyzing more than 44 water samples from throughout the system across the city. Test results, reviewed by TCEQ officials, indicated that water provided by Austin meets all regulatory standards and is safe for human consumption. On February 8, City of Austin issued the all-clear to lift the boil water notice for all customers of Austin Water.
Customer Guidance After A Boil Water Notice
Customers can flush household pipes, ice makers, water fountains, etc. prior to using for drinking or cooking. Flushing simply means letting the water run to ensure that there is fresh water flowing through your pipes.
Follow these guidelines for flushing:
Run all cold-water faucets in your home for one minute
To flush automatic ice makers, make three batches of ice and discard
Run water softeners through a regeneration cycle
Guidance for Food Enterprises
Austin Public Health is requiring that all Food Enterprises flush all water lines, including lines directly connected to ice machines, coffee machines, and any other food preparation equipment. Flush lines by following the guidance below.
Flush pipes throughout the facility by running each hot and cold water faucet for two minutes.
Flush, clean, and sanitize appliances that use tap water (such as beverage dispensers, spray misters, coffee and tea urns, ice machines, glass washers, dishwashers) according to the manufacturer's instructions.
Run water softeners through a regeneration cycle.
Run drinking fountains continuously for two minutes to flush the system.
Take proper steps to flush ice machines by following the manufacturer's instructions, including at a minimum:

Throw out any ice remaining in all bins.
Make one additional batch of ice in each machine and discard this batch of ice.
Customers can visit www.austintexas.gov/page/boil-water-notice-and-faqs for more information and frequently asked questions.
The Texas Tribune is a nonpartisan, nonprofit media organization that informs Texans — and engages with them – about public policy, politics, government and statewide issues.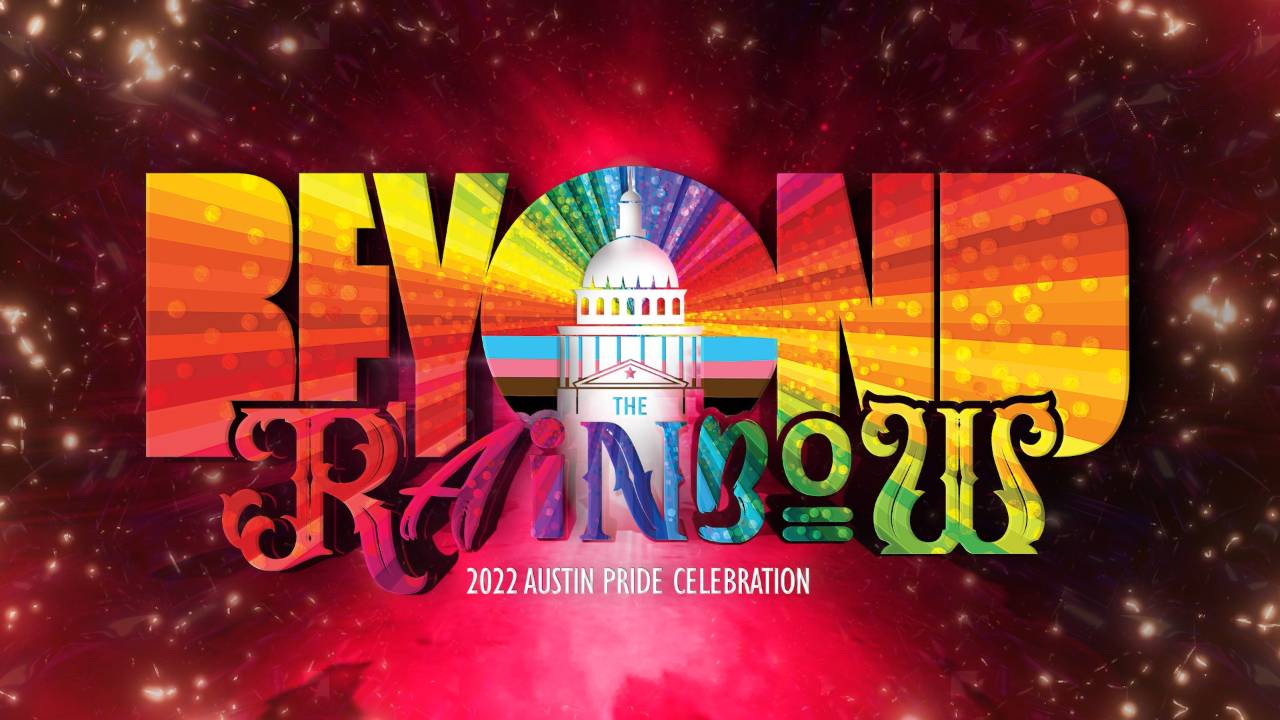 The Austin Pride Foundation announced that this year's Austin Pride celebration, originally scheduled for Saturday, August 13, 2022, has been rescheduled for the following weekend. This year's Austin Pride Festival and Parade will now be held on Saturday, August 20, 2022.
According the a post on Facebook, the change was made at the request of the City of Austin:
We will celebrate Austin Pride No! Matter! What! At the request of the City of Austin, our new date for Austin Pride is Saturday, August 20, 2022. One more week also gives us a chance to go Beyond the Rainbow for the Pride we deserve after two long years. This year the rainbow shines no matter what! See you there.
This will be the first pride celebration in Austin since 2019, after all events in 2020 were canceled as a result of the pandemic and canceled again in 2021 due to a surge of infections caused by the Delta variant of SARS-CoV-2, the virus that causes COVID-19.
UT Austin will allow students to live together on campus regardless of gender or sexual identity
The two-year pilot program comes after at least 15 years of students asking for the change. It will allow UT-Austin students to live together in certain residence halls with students of any gender or sexual identity.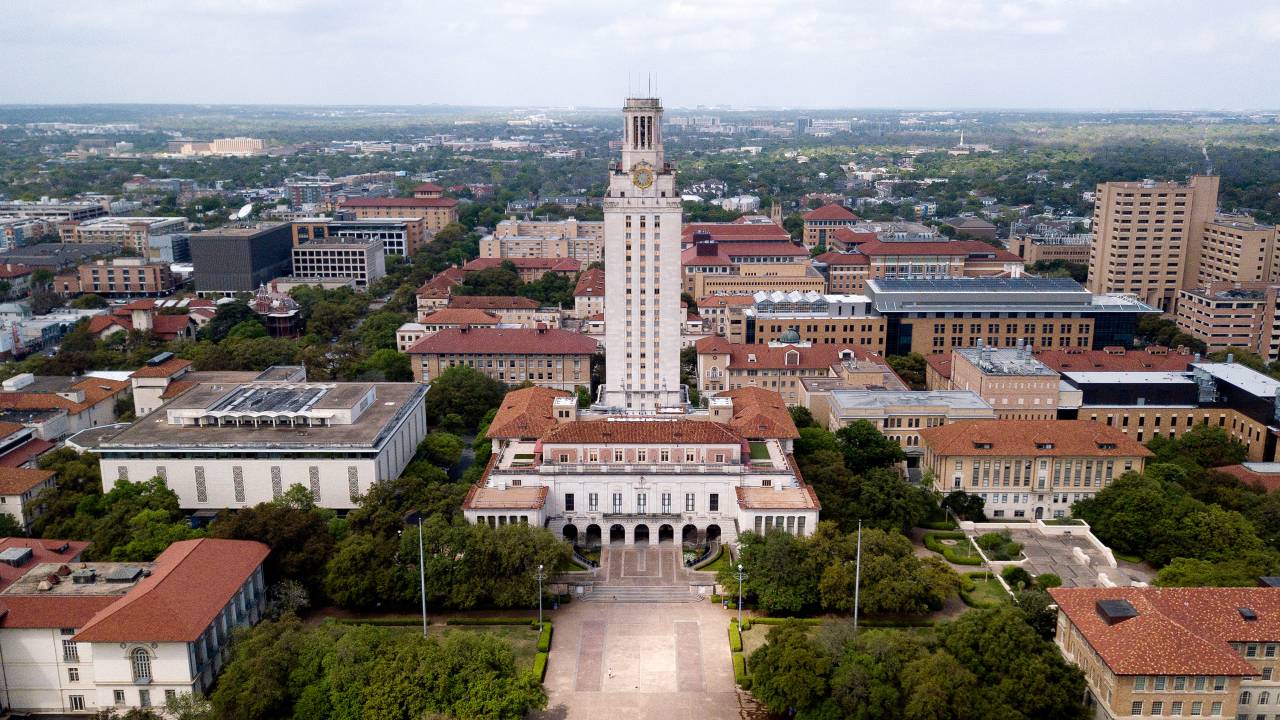 This article originally appeared in The Texas Tribune

The University of Texas at Austin is starting a two-year pilot program next fall that will allow students to live together in certain campus residence halls regardless of their gender or sexual identity.
Called the "Family and Friend Expanded Roommate Option," any UT-Austin student can select any other UT-Austin as a roommate.
Student advocates have been pushing the university to create a gender-inclusive housing option since at least 2006, according to Adrienne Hunter, a senior and transgender woman who has advocated for the change over the past few years.
"This is the result of so many students working on this issue," she said. "It's something in my opinion that is tangibly going to lead to so many students, trans students, feel[ing] included."
According to a housing page on the university's website, the university said it is allowing for this option to build better community engagement.
"This helps enhance our residents' sense of belonging and improve our competitiveness with the Austin market and other institutions," the university said on its website. "It also allows us to be more responsive to student needs."
Traditionally, dorms, even co-ed ones, have been designed to separate by sex students sharing a room. The new pilot policy applies to dorms where students have private bathrooms either shared among roommates or suitemates.
Hunter said that UT housing would handle requests for more gender-inclusive housing situations on a case-by-case basis, but she said it sometimes posed problems for students who have yet to discuss their sexual identity to their parents and did not want to email about their situation for fear their parents might accidentally find out.
"To have the burden on the student to do this outreach instead of having this system was something a lot of students didn't feel comfortable with," she said.
Earlier this year, the Queer Student Alliance at UT-Austin issued its first report on the state of LGBTQIA+ students since 2006. They surveyed more than 2,000 students on campus. It found while the vast majority of students who identify as cisgender felt comfortable expressing their gender identity on and off campus, transgender students in particular felt much less comfortable expressing their gender identity in on-campus housing than off-campus housing.
The report recommended instituting gender-inclusive housing with a web page that uses clear language and definitions of gender-inclusive housing policies.
Hunter said she and others used this data to make a case to UT-Austin President Jay Hartzell. The university eventually created a working group of students, faculty and staff, which provided feedback to the university as it developed a policy.
The decision to begin this pilot project comes at a politically fraught time for transgender rights in the state. In February, Gov. Greg Abbott instructed the state's Department of Family and Protective Services to investigate families who provide gender-affirming health care to their transgender children, for child abuse.
A spokesperson for UT-Austin did not immediately respond to questions about why the university started this pilot program now or why the university did not identify the new policy as "gender inclusive housing," as other universities across the state and country have done.
In Texas, a handful of other universities across the state already have gender-inclusive housing, including the University of Texas at Dallas and the University of Texas at San Antonio. The University of Houston has a "living learning community" that is gender-inclusive in two of its residence halls.
In fall 2020, Texas Tech University in Lubbock created a housing option that went into effect in 2021 that allows students in the West Village residence hall to allow eligible students to live together in the same apartment on-campus regardless of gender.
Disclosure: Texas Tech University, University of Texas – Dallas, University of Texas at Austin, University of Texas at San Antonio and University of Houston have been financial supporters of The Texas Tribune, a nonprofit, nonpartisan news organization that is funded in part by donations from members, foundations and corporate sponsors. Financial supporters play no role in the Tribune's journalism. Find a complete list of them here.
The Texas Tribune is a nonpartisan, nonprofit media organization that informs Texans — and engages with them – about public policy, politics, government and statewide issues.
In defiance of Attorney General Ken Paxton, Austin ISD's Pride Week marches on
Paxton equated the week of LGBTQ inclusive activities with sex education in a letter to the district. Austin ISD says it's about acceptance.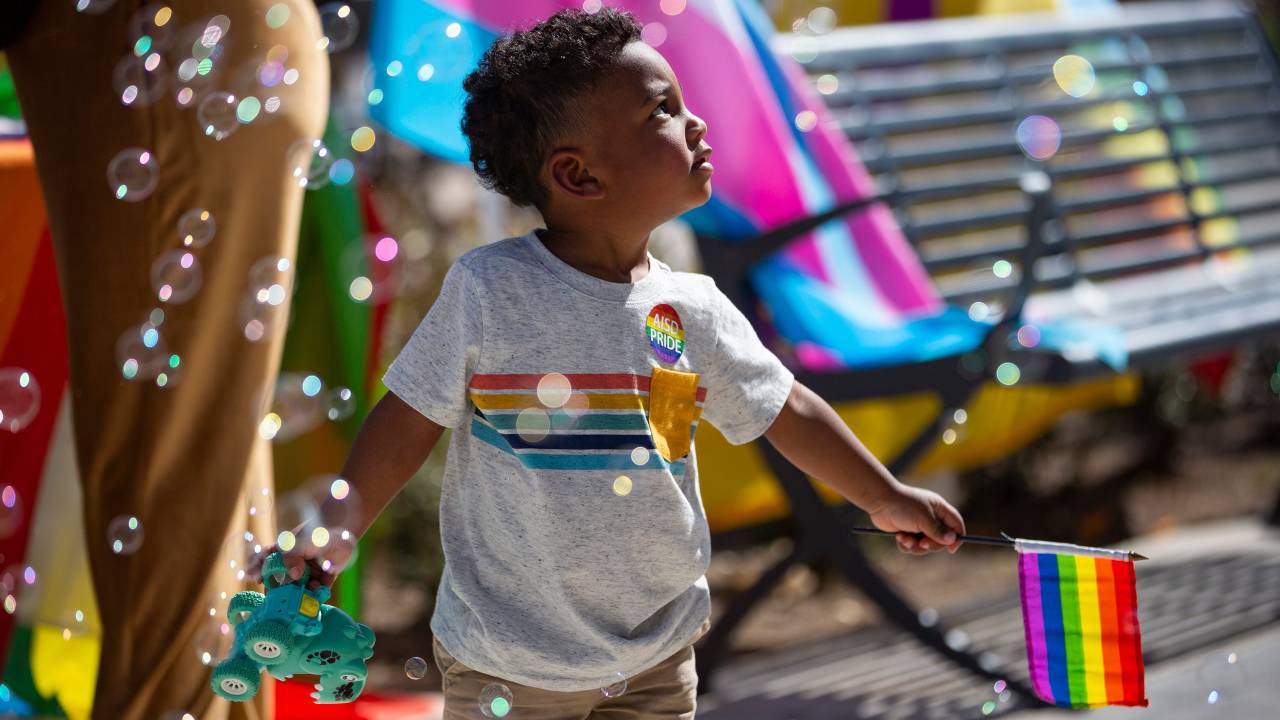 This article originally appeared in The Texas Tribune

On Saturday morning, the courtyard at Eastside Early College High School in Austin looks like a "rainbow threw up," according to Melissa Kender.
There are rainbow flags, rainbow pins, rainbow dresses and shirts and face paint. Kender, an assistant principal at Dobie Middle School, wears a t-shirt proclaiming "Dobie Pride" in rainbow letters.
Kender attended Saturday's "Pride Out!" event, the culmination of Austin Independent School District's weeklong celebration of LGBTQ identities, with her wife, Caitlin.
"It's just really important to us that kids know that we will protect them and celebrate them, no matter how they identify," Melissa Kender said.
The event was part block party, part resource fair. High school students from the Gay Straight Alliance helped younger students with crafts and face paint. A children's author read his new book, "That's Betty!", about Betty White. PFLAG, a support and advocacy group for parents of LGBTQ kids, handed out literature.
The kids were focused on the fun — and free popsicles. But for many parents, teachers and administrators, attending Saturday's event was a small act of defiance.
Austin ISD has been hosting Pride Week since 2014, largely without much attention. But earlier this week, Texas Attorney General Ken Paxton ignited a political firestorm by sending the district a letter equating Pride Week festivities with "human sexuality instruction."
"The Texas Legislature has made it clear that when it comes to sex education, parents — not school districts — are in charge," Paxton wrote.
In Texas, parents are required to opt their children in to sex education after being properly notified about the content of the material that's going to be taught. But the district rejects Paxton's suggestion that Pride Week needs to go through the same channels.
"This is not about sex education," district spokesperson Cristina Nguyen said. "This is really a week about inclusion, … acceptance and celebrating everyone for who they are and being their authentic self."
Every school did different kinds of events for Pride Week, Nguyen said. Some elementary schools had students bring in family photos to highlight different family structures. Some older students watched a recent episode of the Netflix show Queer Eye which featured the school district.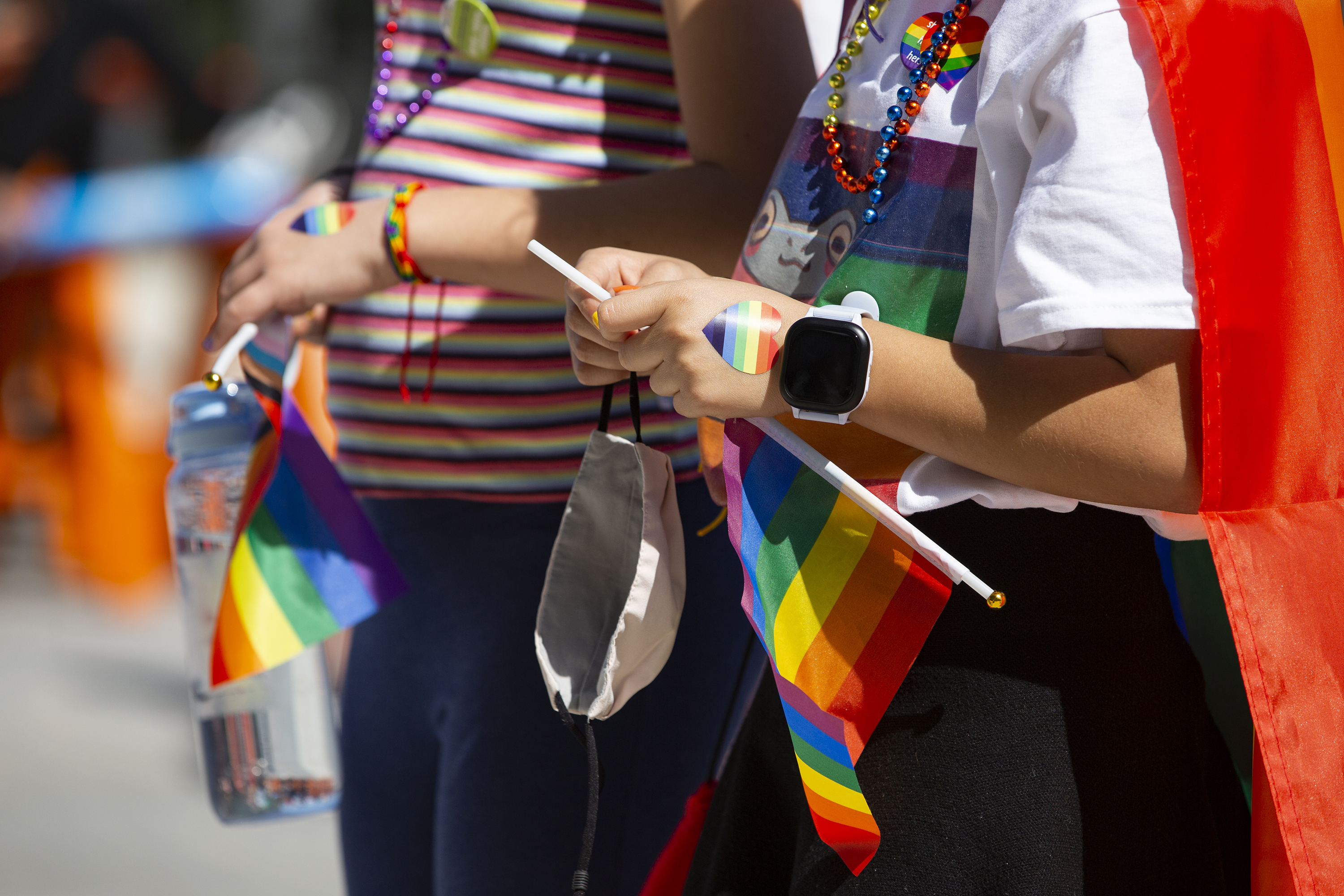 Third grader Juniper Dreyer said Pride Week was "pretty casual" at her school this year. The school had tables where students could get rainbow flags or buttons, and teachers talked to them about accepting everyone, even if they are different from you.
She said the main message was that it's good to be inclusive.
"Put yourself in other people's shoes," Dreyer said. "If you were that person, you wouldn't feel very good to be insulted."
Paxton's letter focused on "community circles," discussions some schools hosted on sensitive topics. One school said in the event description that students should keep the conversations confidential, "presumably from parents," Paxton added.
Nguyen acknowledged that the wording was "a little opaque," and they meant that students shouldn't gossip among themselves about what was discussed in the circles, not that they should keep it from their parents.
Emily Habermehl's kids were running around Saturday's event, faces painted and popsicle-stained. She said she had complete faith in the district to teach these subjects in age-appropriate ways.
"AISD has earned our trust, because they've shown us the right way to go about teaching this stuff," she said. The teachers, she said, are "the expert on this stuff. Do your thing."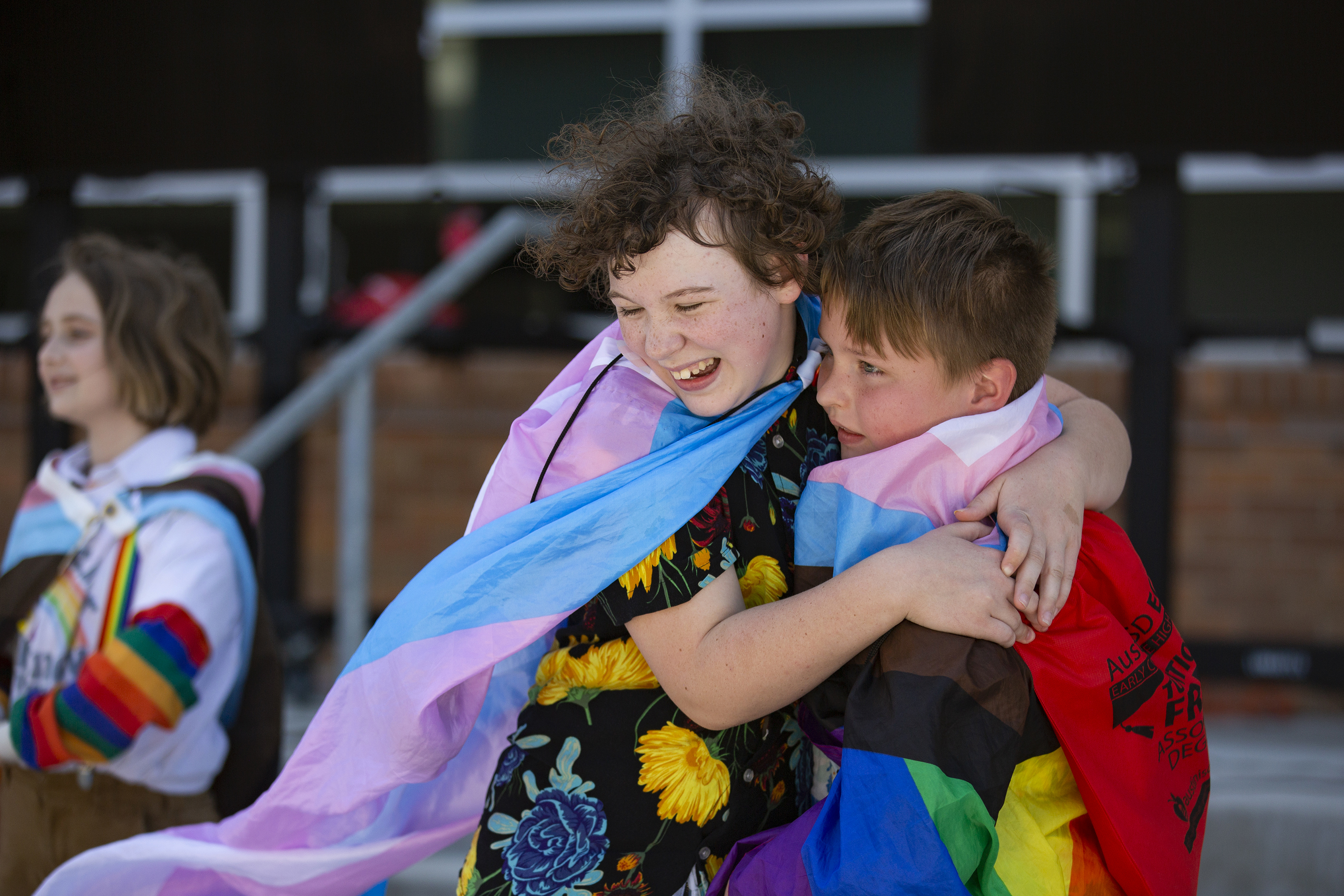 Nguyen said they haven't received any complaints to the district from Austin ISD parents, but they've gotten a deluge of hate from around the country. They've gotten voicemails from people as far away as Kentucky, and Twitter has flagged their account because of the volume and nature of responses they're receiving.
Teachers from Doss Elementary School, which was at the center of the "community circles" controversy, have been doxxed and received death threats on social media, where they've been called groomers, pedophiles and child abusers, Nguyen said.
The school moved their Pride Parade inside and brought on additional police presence as a result.
But the political pushback has not discouraged Austin ISD, Nguyen said.
"If we have learned anything from all this, it's that we need to double-down even more to support our students that are facing all of this … politicization and hate speech."
Paxton's letter comes amidst a surge of anti-LGBTQ activity from Texas elected officials. Last month, Paxton issued a non-binding legal opinion that it could be considered child abuse to provide gender-affirming care to transgender children.
Gov. Greg Abbott, citing that opinion, directed the state's child welfare agency to open investigations into parents who help their children access puberty blockers, which are reversible; hormone therapy; or gender-affirming surgeries, which are rarely used on children.
A state court has blocked the agency from investigating these parents, a decision that was upheld by an appeals court. Paxton has asked the Texas Supreme Court to overturn the injunction.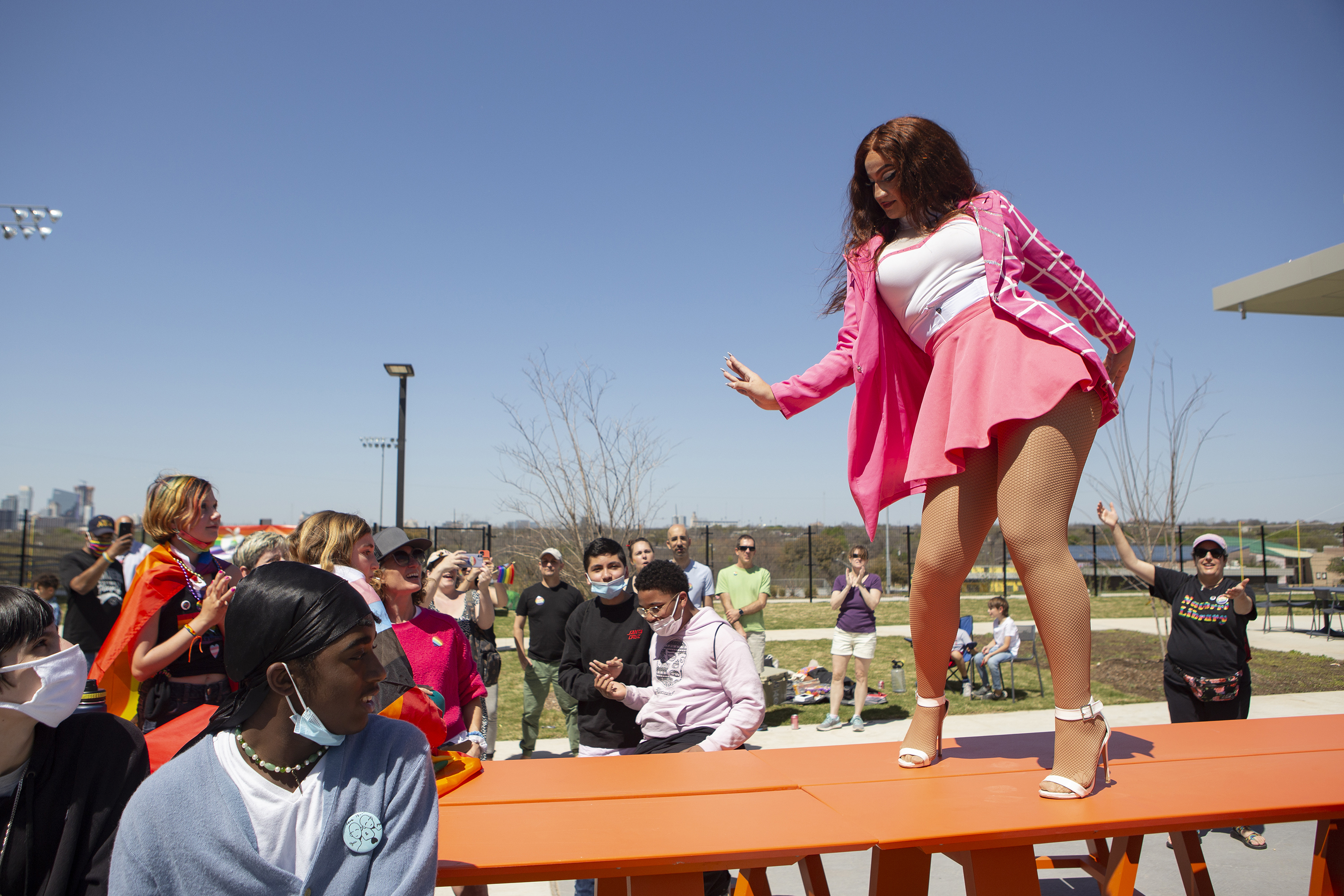 Gin Pham, community engagement specialist for the Transgender Education Network of Texas, was at Saturday's event, distributing literature about the ongoing fight to protect transgender rights.
"So many of our events lately, so much of our work has been about the trauma that these kids are facing right now," Pham said.
But they said "it feels really, really good" to get out on a sunny Saturday morning and see all of these young people and their families just having fun in a safe, inclusive community.
The event concluded with a performance by some of Austin's most popular drag queens, hosted by Diamond Dior Davenport. It's the second Pride Week performance for Davenport and her fellow Austin ISD grad, Marilyn Williams, at the invitation of their former teacher, Medina Willis.
Willis, who still teaches in the district and helped organize some of the Pride Out events, said Davenport and Williams were sometimes seen as troublemakers back in the day.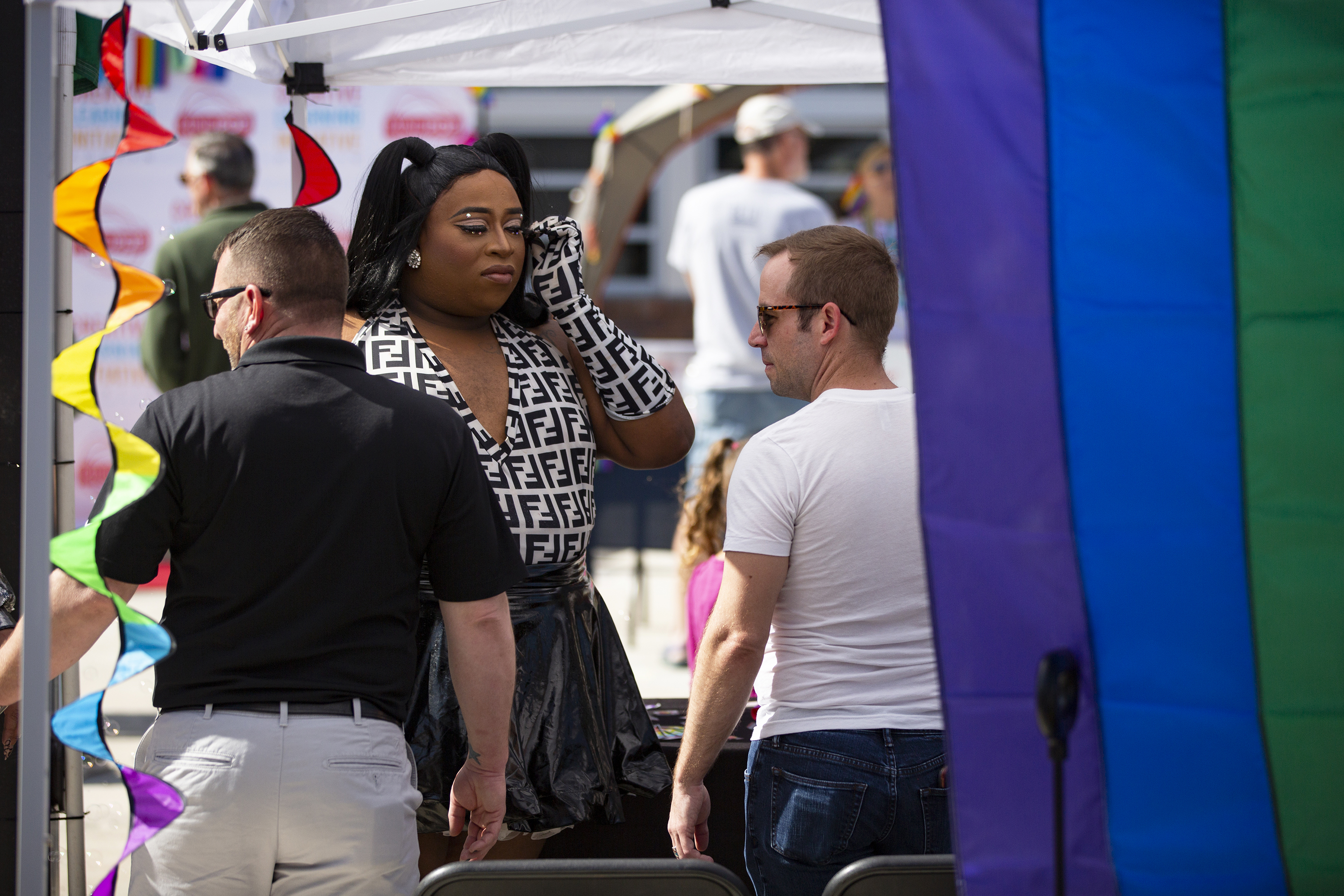 "But I just knew, they were going to be awesome one day, when all their talent gets a chance to come out and be recognized," she said. "It's so awesome to see that energy be directed to something positive, once they're given a chance."
Davenport said it's hard to put into words what it would have meant to have an event like this when she was in school.
"It makes me so happy to see these kids living like this and their parents showing them the LGBTQ lifestyle at a young age," she said. "It's such a beautiful thing because it allows them to see that we're all humans."
And to Paxton, and other elected officials, who want to shield kids from this information?
"They can kiss my ass," Davenport said.
The Texas Tribune is a nonpartisan, nonprofit media organization that informs Texans — and engages with them – about public policy, politics, government and statewide issues.