Valerie Tosi: Beach Trash
Blonde Medicine announced the upcoming release of Beach Trash, the debut comedy album from Second City trained actor, writer, voiceover artist, and standup comedian Valerie Tosi on January 21, 2022.
Beach Trash is named in honor of the beach town north of Boston where Tosi spent a portion of her childhood. Tosi is a self-proclaimed "white sheep in a family of black sheep", the child of stoner parents who excel at storytelling, she carries on this family tradition with masterfully spun stories of being in her 30s, making it through COVID, being bad at bisexuality, family, dating, and travel along with tales of growing up in delightfully "sinful" and salty environs.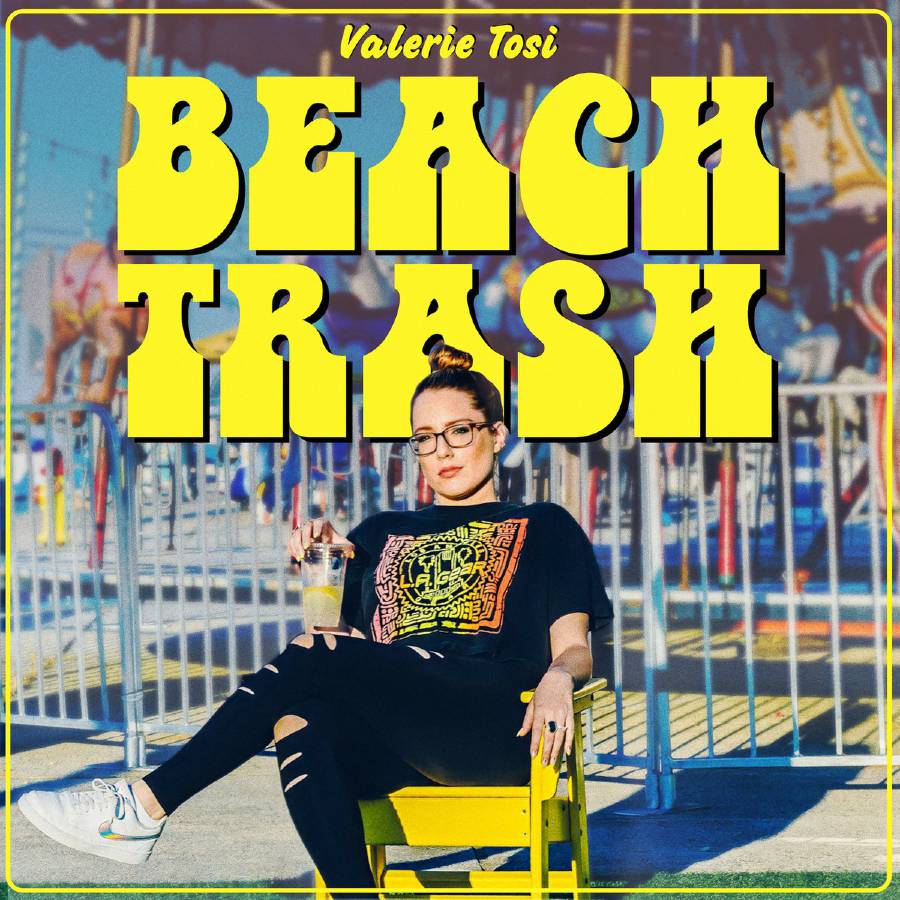 Described as "type A-reasonable", Tosi is used to being in control so when the pandemic hit she wondered whether she would ever get to do comedy again, and if so would she still be good? In the face of these fears, she says: "I decided I was going to do everything in my power to turn years of work into something tangible. I did late night (Conan) right before the pandemic hit, so whatever heat I was about to get was gone so fast. This album feels like a win just in the fact that I pushed through the insecurities and uncertainty to make it happen." …the fact that she did sure feels like a win for us!
Before the world fell apart she made her late night debut on 'Conan', and as an actor, she's appeared in a viral commercial for Lyft with Kevin Hart and Ice Cube, was featured on 'The Joel McHale Show' on Netflix and was a guest star on 'Stan Against Evil' on IFC. You may recognize Valerie's voice from her work on scripted podcasts, animation projects, and several ad campaigns, including Google Home Mini. Her pilot, 'Malltergeist' was a quarterfinalist in the 2021 Nashville Film Festival.
As a standup, she tours the country regularly, bringing her delightfully relatable stories to clubs and festivals, including Limestone, Laughing Skull, and Out of Bounds. Between road dates, Valerie produces and hosts The Mermaid Comedy Hour, the longest running all-female comedy show at The Hollywood Improv. She regularly features for Emmy Award-winning comedian Dana Gould. When she's not slinging jokes you can find her pumping quarters into the Jurassic Park pinball table while quoting Dennis Nedry.